Ofsted faces a dilemma over its efforts to clampdown on illegal "off-rolling", as officials weigh up how to check whether headteachers are telling the truth about children who disappear from their books.
As part of a beefed-up leadership and management judgment in the watchdog's new inspection framework, schools found to be off-rolling pupils are "likely to be judged to be inadequate".
From September, inspectors will investigate further if schools have high levels of pupil movement.
Without knocking on the doors of the parents there's no way to tell. It's all going to be based on the school's word
But Schools Week understands Ofsted is yet to decide exactly how far it will drill into concerns about the practice.
The inspectorate is considering asking schools to prove their pupil movement is legitimate. However, officials are also conscious that they must not turn "inspection into investigation", which would have "other consequences".
Ofsted defines off-rolling as "the practice of removing a pupil from the school roll without a formal, permanent exclusion or by encouraging a parent to remove their child from the school roll, when the removal is primarily in the interests of the school rather than in the best interests of the pupil".
However, campaigners are worried that this definition will not help inspectors to identify the misuse of mechanisms that are technically lawful.
Dave Whitaker, the executive principal at Springwell Learning Community, which educates excluded pupils, said there was a "fine line between morally wrong and legally wrong".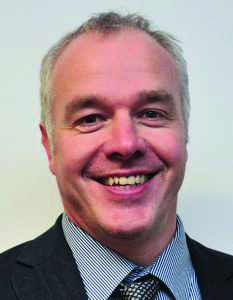 "The problem is that schools are managing to change their cohorts without breaking the law.
"For example, if a school lost ten children to elective home education in a school year, that school has technically done nothing wrong, but without knocking on the doors of the parents there's no way to tell. It's all going to be based on the school's word.
"I'm not criticising the intention of what they want to achieve, but how are they going to inspect that and get it right? I think they should look at cohort change and ask schools to justify why children have left between Years 7 and 11. They should be able to explain where they went, and why."
Amanda Spielman, the chief inspector, has also said that evidence of off-rolling at individual academies will help to inform any decision to look at the issue across the trust they belong to.
Spielman said inspectors would look out for "management tactics . . . where we can see a pattern across a chain of managing things in certain ways".