Schools should be "positive about masculinity" and not try to "make boys something they are not", a Conservative MP has claimed.
Karl McCartney, the MP for Lincoln, wrote in an article for PoliticsHome that schools and colleges should be inspiring boys, and "helping them to see what they can achieve" to address the educational achievement gap between boys and girls.
But his comments, ahead of a debate on boys' underachievement in Parliament today, have been branded unhelpful by education union leaders, and Labour has said children should be encouraged to "see beyond traditional gender stereotypes".
In the article, McCartney wrote "It is okay for boys to like cars, building sites and generally getting dirty."

He added: "Boys want to be young men, and young men want to be grown men – we should celebrate and nurture this, not try and make boys something they are not. More male teachers would certainly help."
The latest primary test data shows just 50 per cent of boys achieved the government's expected standard this year, compared to 57 per cent of girls. Boys are also three times more likely to be excluded from school, and almost twice as likely to be receiving support for special educational needs.
"Entrenching very stereotypical gender norms is unhelpful"
Anne Heavey, an education policy adviser at the ATL, said McCartney was right to debate the issue, but said his comments were "unhelpful".
"The biggest question is why the system isn't working for so many children, both girls and boys, and whether we should be opening up vocational opportunities for all pupils.
"I think when we're talking about gender and diversity, entrenching very stereotypical gender norms is unhelpful. We have moved on, and I don't think we want to go back to the time when the girls did the needlework and the boys did the woodwork."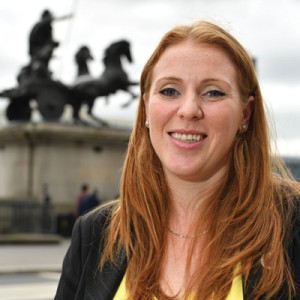 McCartney has called for the introduction of three, five and seven year apprenticeships for those who are "not as academically-minded", and said the government and education sector needed to "step up to the plate".
"There has been much focus, policy and leadership on matters such as the lack of women on Boards and the gender pay gap. There is an unarguable case now for the same focus on this matter [boys' achievement].
"If the gender education gap was the other way round, and these statistics were reversed, I am sure there would not have been three decades of inaction."
Angela Rayner, the shadow education secretary, said she shared McCartney's "justified concerns" about boys falling behind in education, particularly those from working class backgrounds, but said government cuts were jeopardising all pupils' access to a "good quality, free education".
"We should be encouraging children to see beyond traditional gender stereotypes and work towards all children succeeding regardless of their race, gender and class background," she said.
Main picture courtesy of Lincolnshire Echo
Save