Schools will now have a duty to collect additional details about pupils deemed missing from education – including the name of the person they are living with – under tougher rules introduced following concerns pupils were being radicalised.
The expansion of duties regarding pupils who go missing from mainstream school wills come into force from September and will mean staff will be required to give local authorities (LAs) additional information about a pupil's address, who they live with and their new school.
The new rules also include broadening the list of occasions when an LA needs to be informed about children being deleted from school registers.
The government expects carrying out these extra duties will cost nationally schools around £7 million a year in staff time, which each missing pupil report estimated to add just over an hour to a staff member's workload.
The new regulations come after Sir Michael Wilshaw, Ofsted's chief inspector, raised concerns about the "inconsistent practice" of recording the destinations of pupils who leave school during the academic year.
Earlier this month, Wilshaw reiterated this concern in a letter about the performance of schools in Birmingham, Bradford and Luton. He criticised record-keeping in each of the LAs.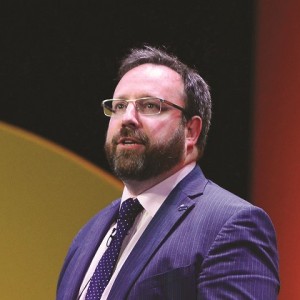 Russell Hobby, general secretary of the National Association of Head Teachers (pictured right), said the new measures will be a "burden" but said "we simply cannot allow children to slip out of sight".
"However onerous the task, we simply cannot allow children to slip out of sight. The risks to them are huge."
Currently, schools only have to tell the LA when they are deleting a child from its register on five occasions, yet there are 15 reasons in total when a pupil could be removed.
At the moment, LAs are only informed when a child is home educated, a pupil has been deemed "unfit" to attend school, has been permanently excluded, has been detained for at least four months, or has left and no longer lives within a "reasonable distance".
From September, schools will have to tell the LA when a pupil does not return from holiday after 10 days, when a pupil dies, if a pupil is registered at more than one school, or has been absent for at least 20 days for a reason other than illness, among other reasons.
Hobby added: "The changes being proposed do sound sensible and, although gathering the information required is an extra burden on schools, and must be funded properly, the responsibility is important.
"School leaders are committed to ensuring the safety and wellbeing of the children in their care, and should do everything they can to prevent children being lost in the system."
The new regulations are due to be laid before parliament this month, the government said in a document published yesterday, and will come into force on September 1.
They will cover all schools, including those in the independent sector.
Last year, Ofsted visited schools in Tower Hamlets, London, to scrutinise pupil attendance records amid heightened fears that teenagers were travelling to Syria, and there were also worries about pupils in Birmingham becoming radicalised.
An Ofsted spokesperson said: "We are very pleased that the government is strengthening the regulations in this area.
"Sir Michael Wilshaw has repeatedly highlighted the issue of children missing from education since last year. We need to have a much more accurate understanding of the whereabouts of children after they are taken off school admission register. We need to do everything we can to assure ourselves that all children are safe and receiving a suitable education.
"It is our hope that children will be better protected when these regulations take effect in September."