School leaders appreciate the government's new mental health strategy, but without sufficient cash, says Sarah Hannafin, it won't work
School leaders are reporting a serious – and growing – concern for children's mental health. The demand for professional mental health services has increased in recent years, but funding has plummeted. This means that schools are finding it very difficult to get children the support they need.
We currently have a system in crisis, where unsupported children and young people are at best struggling to learn and at worst at serious risk.
A recent survey by the National Association of Head Teachers (NAHT) showed that 99.7 per cent of school leaders agreed that access to therapeutic support for children and young people with mental health needs must be improved, and a report carried out across England by the Care Quality Commission last year revealed that only a quarter of children and teenagers who need treatment for mental health problems are able to access it, with many having to wait as long as 18 months before they receive any help.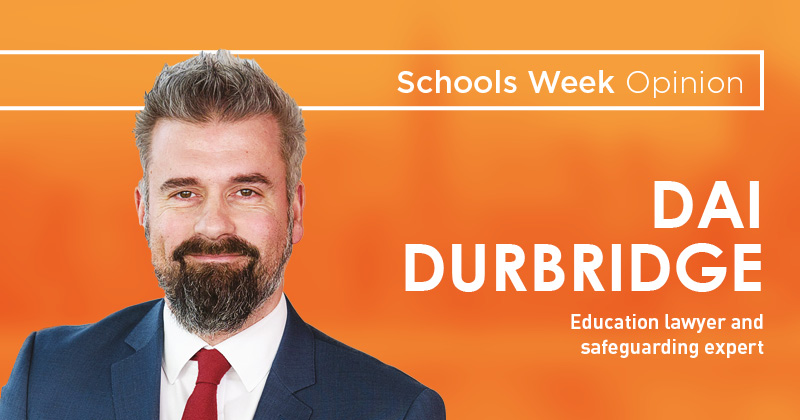 So it is encouraging that the government has recognised the problem. The Children and young people's mental health'green paper has three core proposals: a designated senior lead for mental health in all schools, new mental health support teams set up locally to link schools and colleges with more specialist NHS services, and piloting reduced waiting times for NHS services for those children and young people who need specialist help.
While these proposals seem sensible, school leaders will have two major concerns: that the responsibilities for schools and health services are kept clear and distinct, and, crucially, that the scale and pace of proposed by the green paper does not go far enough.
Ultimately, education and health have distinct roles in supporting pupils' mental wellbeing.
Schools contribute to promoting good mental and emotional wellbeing, and play a part in recognising concerns that may be signs of their pupils' emerging mental health needs. But they need specialist services with trained health professionals able to deliver the specialist assessment, diagnosis, intervention and treatment that children and young people may need.
When our members were asked "what might help to improve mental health support for pupils in your schools?" three of the top four responses focused on the need for more provision and support from specialist mental health services: reduced thresholds for access to CAMHS and specialist mental health services (87.4 per cent), more support from specialist mental health services (85.5 per cent), and increased specialist mental health services locally (84.7 per cent).
It is imperative that education, health and care sectors work in partnership
But the government currently proposes to implement the changes only in certain areas during a trailblazer phase, with just a small segment of the country involved over the next five years. This means that significant numbers of schools, children and young people will not benefit as there will be little, or even no, improvement to provision in their area. This will only exacerbate the existing inequalities in accessing timely treatment and support.
There is also a danger that pilot schemes will be concentrated in areas where provision is already working fairly well, meaning they improve further, and less fortunate areas will not catch up. Too many children and young people will continue to struggle without help, their health and education suffering based on a postcode lottery.
The NAHT urges the government to increase the capacity of existing mental health services in all local areas immediately.
Overall, school leaders recognise the fundamental role that mental wellbeing plays in pupils' success and that poor mental health is a significant barrier to learning. It is imperative that education, health and care sectors work in partnership to ensure that the mental health and wellbeing of children is well supported.
But more capacity, funding and training is needed urgently for schools and mental health services in all areas to make sure this happens quickly and that all children and young people have equal access to the support they might need.
Sarah Hannafin is senior policy advisor at the National Association of Head Teachers
Read more on this theme:
Mental health support IS available for schools – we're just really bad at telling them about it
How can schools know when to make a CAMHS referral?