Schools have been left waiting for thousands of home Covid tests, prompting warnings the government is "undermining" its own testing regime.
Pupils returning to secondary schools from March 8 were expected to undergo three tests on site before doing twice weekly tests at home.
Education secretary Gavin Williamson said the tests, which are meant to be conducted every 3 to 5 days, would provide "another layer of reassurance to parents and education staff that schools are as safe as possible".
The government has been sending home testing kits to schools to hand out to pupils.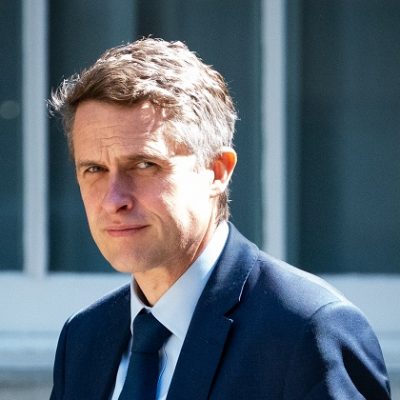 But after returning from the Easter break a number of schools said they had not yet received additional tests to distribute as expected, with supplies previously diminished to help continue with testing over the holiday.
'It's undermining the testing programme'
Wendy Burroughs, school business manager at All Saints Catholic High School in Sheffield, told Schools Week that 600 of its 1,400 pupils needed testing kits, but the school currently has no idea when they will arrive.
The Department for Education (DfE) publishes an updated schedule of upcoming test deliveries for schools each week via Google Drive.
It informs schools of the date, time and company which will deliver the tests and should automatically update to ensure schools receive a regular supply of lateral flow devices.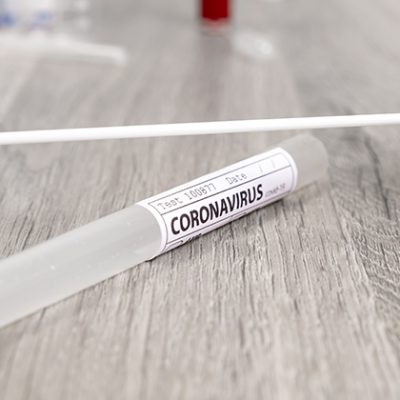 However a number of schools have reported that they were not included on this week's list, despite running low on the  devices.
As testing is voluntary, pupils can still attend if they do not undergo testing.
But Burroughs said there would be "anxiety among parents, students and staff" as the testing programme is "part of the safety measures of being in school".
"It's undermining the testing programme," she added.
Tests are distributed in kits of three or seven, depending on local supply levels. To avoid movement around their sites, schools pre-sort the tests and hand two to three weeks' worth of kits to pupils in lessons.
Julie McCulloch, director of policy at the Association of School and Business Leaders (ASCL) said there was already "quite a significant workload" in what schools were expected to do.
"Clearly a key role of the government is to make sure those tests are delivered on time and they've got them ready to hand out".
Schools advised to conduct on-site Covid testing
An email, seen by Schools Week, which was sent to schools that raised the alarm over a lack of available tests advised they use available kits to "continue to test on site…to avoid disruption to testing".
But Hayley Mathews, a senior business school manager at a secondary school in Surrey which was also missing from the delivery schedule, said such advice failed to appreciate the limited capacity of schools. Her school's last delivery was over a month ago.
Following the completion of on-site Covid tests in March, schools were told to retain small testing facilities on-site for pupils "unable or unwilling to test themselves at home".
At the height of its on-site testing regime, Mathews's school had eight bays staffed by more than 20 volunteers, but this has since been scaled back to just one.
"There's no way we can get our 1,300 students through when we've just got one bay", she added.
The business manager also warned the re-introduction of on-site testing at scale was no longer plausible for schools as the halls and gyms previously housed testing centres are being used to conduct year 11 assessments.
"The on-site testing was heavily disruptive for lessons and the curriculum…our focus this term is to get our year 11s the evidence for the decent grade they deserve."
Mathews has been chasing the DfE since the beginning of the week, and finally received confirmation on Friday afternoon that the kits would not be arriving until Tuesday.
Another school business manager, who wished to remain anonymous, said almost 1,400 out of 2,000 pupils had been left in need of tests and their school still didn't know when they would arrive despite flagging the problem at the beginning of the week.
"We're already starting to get emails from parents saying their children have no more tests…I genuinely don't know what we are going to do", they said.
Parents asked to sort own supply
Burroughs explained they had contacted parents to inform them of their shortage and suggested they order the free lateral flow tests available to the general public online to continue testing.
Mathews said her school advised parents to visit the nearby Gatwick lateral flow test distribution centre.
"We're very fortunate we're close to the centre, other schools won't have that", she added.
The Department for Education did not respond to a request for comment.