Pupils referred to mental health services by their schools are being turned away if they don't exhibit the same problems at home, a think tank has warned.
In a new report by the Education Policy Institute, researchers found that as many as 1 in 4 children referred to CAMHS in England are rejected, and that school staff are required to respond to children who self-harm, despite cuts to school support services.
The number of referrals of young people to child and adolescent mental health services has increased by 26 per cent in the last five years, placing increasing pressure on the government to improve access to such services.
Those excluded from treatment include children and young people that have self-harmed or experienced abuse
In its latest research, described as "bleak" by a headteachers' union, the EPI warned that difficulties faced by children and young people "often do not fit into clear diagnostic boxes" and therefore do not meet the criteria for access to mental health services.
For example, researchers found that children with anxiety or challenging behaviour referred by schools will only be accepted by mental health services in some areas if they display these difficulties in "multiple domains", like both school and home.
The research, based on analysis of responses from mental health services outside schools, also found that school nurses, counsellors and other staff are often "deemed to be responsible for responding" to children who engage in "mild to moderate self-harm as a coping strategy for strong emotions and difficult experiences" if that behaviour is not associated with an underlying mental health condition.
"Our research finds no significant improvement in access to children's mental services over the last few years, with a number of treatment gaps evident in a system that is coming under increased pressure from rising referral rates," said Whitney Crenna-Jennings, the report's author.
"As many as one in every four children referred are denied access to specialist mental health services, often because their condition is not deemed serious enough to warrant treatment. Those excluded from treatment include children and young people that have self-harmed or experienced abuse.
"With a significant number of local authorities phasing out crucial services that offer alternative support, these children may find it increasingly difficult to access any formal help at all."
The government has announced a series of measures to improve mental health support in schools, including funding for clinicians to work in and with schools. However, the EPI has cast doubt on these reforms, given existing recruitment problems in the health sector.
"We have seen no evidence that the government's commitment of recruiting additional therapists and supervisors has been translated into action. It is not clear how this, along with introducing local mental health support teams working with schools and colleges, will be achieved in practice given existing recruitment difficulties."
The report concludes that the government needs to ensure access to early intervention services "in all areas", combined with a "whole-school approach to well-being in all schools".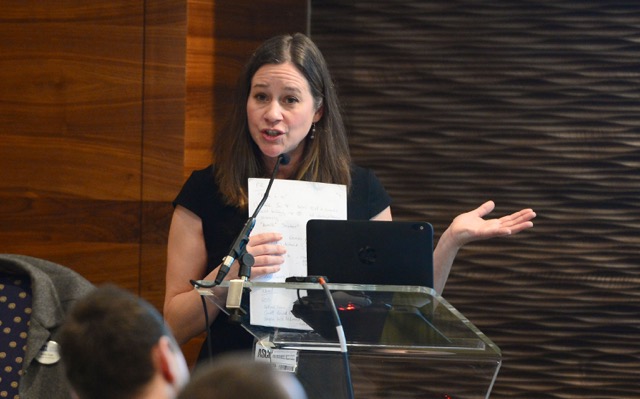 However, this requires a "well-staffed and experienced teaching and support workforce that can effectively address individual pupils' barriers to learning".
Anna Cole, an inclusion specialist at the Association of School and College Leaders, described the report as a "bleak picture of vulnerable young people being turned away from specialist mental health services or facing long waiting times for treatment is all-too familiar to schools".
"The difficulty in accessing these vital services means that schools and teachers are frequently supporting and caring for young people in severe distress, even to the extent of having to take them to A&E because they have been unable to access timely specialist support."