Schools could get the right to request copies of marked GCSE exam papers as they consider appealing against marks, Ofqual has announced.
The watchdog also wants to make exam boards use specially-trained reviewers, rather than ordinary examiners, to check marking when results are queried as part of proposals for a new review and appeals process.
The announcement comes after Ofqual revealed the number of enquiries about GCSE and A-level exam grades had soared by 27 per cent in just one year. The number of individual enquiries rose from 451,000 last summer to 572,350 this summer, resulting in changes to 90,650 grades, up from 77,400 last year.
Launched to coincide with the release of the damning statistics, Ofqual's consultation on the future of its reviews and appeals process proposes several changes. It includes the extension of the right for schools to request exam papers – currently only reserved for A levels and AS levels – to include GCSEs for the first time.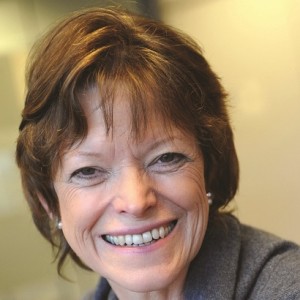 Launching the consultation, chief regulator Glenys Stacey described the proposal as a "significant move" and said she hoped it would be welcomed by schools, while acknowledging the "administrative demand" it would impose on exam boards.
She said Ofqual had talked the proposals through with exam boards, adding: "We don't generally make proposals which are going to be unmanageable. So far, exam boards are telling us this is doable, but this is a consultation, and we will be particularly interested in the responses from exam boards."
Ms Stacey said that although the "traditional focus" of requests for papers had been on A levels, because of the "urgent need for confidence in results" due to their use in allotting university places, she felt there was an "equally legitimate argument" for extension to GCSEs "given the weight that's put on them as well".
Under the proposals, exam board staff checking marking would need special training for that specific job, and the boards themselves would have to set fixed dates for reviews and reporting on them.
Ofqual also wants to make sure differences in academic opinion don't lead to legitimate marks being replaced by preventing exam boards from changing a mark or moderation outcome that "could reasonably have been given by a marker or moderator applying the mark scheme".
It also proposes that schools will for the first time be able to appeal against marks on the grounds that a mark scheme was used unreasonably, not just on the grounds that procedure was not followed.
The consultation has been cautiously welcomed by several exam boards and their representative body, the Joint Council for Qualifications, which pointed out that re-marks were already carried out predominantly by senior examiners.
A spokesperson for OCR said the organisation was "confident" it had the resources to respond to the proposed system changes.
A WJEC spokesperson said the exam board was "considering the practicalities of introducing new procedures and the impact this may have on us and on schools".
Ian Stockford, Ofqual's executive director for general qualifications, said the watchdog had made sure it engaged with boards on the proposals, adding that it was "worth recognising" that they were aimed at changing behaviours to stop some schools indiscriminately challenging marks in the hope of a positive outcome.
He said: "What we're trying to move towards is a position where, when genuine errors are observed, they are rightly challenged and rightly addressed. That is the endgame that we are seeking, and without giving that transparency and empowering people to look at that work and those judgments, we won't achieve those behaviours."
You can view the full-size Ofqual infographic pictured above here.