A school has warned it is unable to predict the exact cost of a trip abroad because the government has not come up with a clear Brexit plan yet – with an MP warning pupils are at risk of missing out on "enriching activities".
Elthorne Park High School in west London has written a letter to parents with an entire paragraph given over to Brexit's possible impact on the projected £600 cost of a trip to Berlin.
Rupa Huq, Labour MP for Ealing Central and Acton, tweeted the letter after her son, who is a year 10 pupil at the school, came home "excitedly brandishing" it this week.
In the letter, the local authority school warned that "as there has yet to be an agreed Brexit plan, we are unable to give you a precise cost of the trip."
Son came home excitedly brandishing letter about school trip but as it's after 30th March (a) Plane might not be able to take off as no aviation agreement (b) cost is elastic (could be more) given plummeting pound. This Brexit dividend not going so well… pic.twitter.com/NQajuTlVYx

— Rupa Huq MP (@RupaHuq) September 27, 2018
The uncertainty facing schools comes as prime minister Theresa May endured a humiliating rejection of her Chequers deal at Strasbourg two weeks ago and has just six to eight weeks to strike a deal or crash out without one.
Huq, who backed Remain and has about 13,000 EU nationals in her constituency, told Schools Week that headteachers are doing more to plan for Brexit contingencies than the government.
"Schools are doing the planning, but this government is not."
Pupils are at risk of missing out on "enriching" activities such as school trips abroad and other EU-funded schemes such as ERASMUS because of Brexit, she added.
"Kids are excited about it, but then you look at the small print and it may not happen."
Brexit may impact currency exchange rates which would determine costs of accommodation, food and travel around the German capital, said the letter.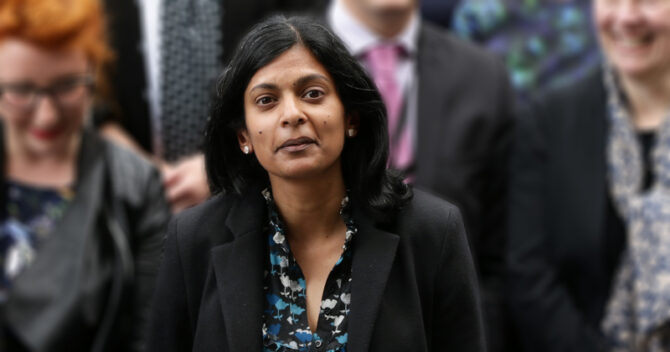 The school, which is graded 'good' by Ofsted, is also unclear whether it will have to pay to apply for visas or pay more for travel insurance.
As such parents may have to make additional payments beyond the projected £600 cost of the trip.
Clarity about the conditions schools will face post-Brexit was also called for by the National Education Union on Sunday.
Kevin Courtney, joint general secretary, said that teachers who are EU nationals need certainty about their legal status, following a report from the migration advisory committee which advised no preferential treatment for EU citizens unless a UK immigration policy is agreed with the EU.
There is also concern about the impact changes to immigration policies post-Brexit will have on the supply of modern foreign language teachers, a third of which are estimated to be European nationals.
A spokesperson for the Home Office has previously said the government was "clear that EU citizens play an important and positive role in our economy and society" and wants that to continue after Brexit.