School business leaders are losing sleep over cuts to their funding which are prompting redundancies, larger classes and sixth form closures, according to Russell Hobby.
In his last conference speech as general secretary of the National Association of Head Teachers, Hobby said the state of education funding was "rightly" an election issue, and had entered the mainstream consciousness as a result of a campaign by heads, leaders and teachers.
According to the National Audit Office, school spending will have fallen in real terms by £3 billion by 2020, and Hobby is warning that this cut will affect standards, with many schools already forced into making redundancies, narrow the curriculum and beg parents to "top up basic funding".
The government will need to restore the £3 billion in education cuts
Hobby says the cuts cannot be avoided through efficiencies promoted by the government, and mocked a recent intervention by Nick Gibb, in which the schools minister wrote to an MP claiming schools should buy cheaper photocopiers and switch energy supplier.
"You can't find £3 billion by renegotiating a few photocopier contracts," Hobby told heads at the conference in Telford this afternoon.
"The bulk of education spending is on people. As it should be. These cuts will mean cuts to staffing.
"The majority of our members tell us that they will not be able to balance their books without significant cuts. School business leaders aren't sleeping at night.
"The majority of secondary academies are already spending more than they receive and increasing numbers of our members are having to close their sixth forms."
Hobby claims the "most significant source of inefficiency" in education is in central government, not in schools, and points to "failed projects and abandoned schemes" which cost money.
"Vanity projects for the few at the expense of the many. Constant change burns through money in government and in schools. Doing a few things consistently well would not only be cheaper; it would deliver higher standards too."
Funding cuts will have a "serious impact on standards of education", Hobby says, but the union leader said this is "not the fault of the new funding formula".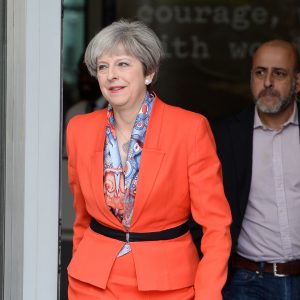 The NAHT warned earlier this weekend that the formula could be delayed or abandoned as a result of the unexpected general election, and although the government is yet to spell out its plans, the Theresa May did commit to "fair funding for schools" when she appeared on the Andrew Marr show this morning.
The prime minister has faced criticism for continued claims that "record funding" is going into schools. Although the overall amount of school funding is at record levels, pupil numbers and costs have risen significantly, and continue to rise.
Hobby says the debate over school funding has "become confused", and says the proposed new formula "is not the main issue".
"We need a fairer way of distributing money and the new formula is as progressive as could be hoped for. It is not the method of distribution that we should fight but the amount of money available to begin with. No formula can be truly fair if there isn't enough to go round in the first place.
"In order for the funding formula to succeed, the government will need to restore the £3 billion in education cuts, the £600 million lost from local education services and more from academy budgets.
"While they're at it, they can take the money allotted for grammar expansion and plough it into early intervention where it will truly make a difference."