The government still hasn't found all the savings it needs to give schools the additional £1.3 billion funding it has promised over the next two years, the Department for Education's top civil servant has admitted.
Jonathan Slater, the DfE's permanent secretary, told MPs this morning that he has yet to identify £800 million of savings from his department's resource budget and central school improvement funds, almost three months after they were announced.
Addressing the public accounts committee, Slater accepted the department's plan was "vague", but said work was underway to find savings, including efforts to merge different funding pots available for school improvement.
We obviously don't want to manage the schools from Whitehall
Justine Greening, the education secretary, announced in July that schools will get an extra £416 million in 2018-19 and £884 million in 2019-20. The department will use £420 million from its capital budget and £280 million in savings from the free schools programme, but it also needs to find savings from its resource budget, totalling £250 million in 2018-19 and £350 million in 2019-20.
It will also "repurpose" £200 million of funding from central school improvement funds, it said.
This morning, Slater was grilled by Liberal Democrat education spokesperson Layla Moran, who called the proposal "really vague stuff".
He said she was "absolutely right" in the way she described the proposals, but claimed the DfE was "cracking on".
"That is a plan that we are constructing at the moment," he said. "When a government announces it is going to spend £1.3 billion, some of it you can find straight away, some of it you have to look further for. You're absolutely right to describe where we have got to in the way that you have. Some of it is clear and we are able to crack on with, others we're working through at the moment."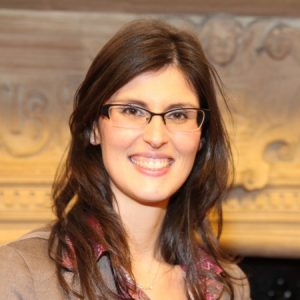 Slater said Greening had tasked officials with looking at "all of the separate pots of funding" that schools can bid to for support with improvement.
"The challenge that we've been set, which I think is absolutely deliverable, and frankly I think will be appreciated by schools on the receiving end, is rather than being a whole series of pots and funding regimes, each with their own bidding processes, can we simplify that region by region, and in doing so, take out a saving?" he said.
Slater appeared in front of the committee, along with Peter Lauener, the outgoing boss of the Education and Skills Funding Agency, to answer questions about the DfE's accounts for 2016-17.
They were grilled on academy spending, and in particular, payments made to private companies with links to schools and their leaders, known as "related-party transactions".
When asked about one instance in which around £400,000 was written off after a free school paid it to a company that subsequently closed down, Lauener admitted his organisation could not prevent all such incidents.
"No system can prevent all abuse," he said. "But in perspective, it's a very small proportion of the total."
According to Lauener, cash losses by individual schools totalled around £1.1 million in 2016-17.
Questions also focused on whether the government was able to effectively monitor the spending decisions of individual schools.
Slater said it was "not efficient" for schools to simply cut subjects like geography, as was highlighted in one example by MPs. But he denied the government was meddling in how heads run schools.
"We obviously don't want to manage the schools from Whitehall, or even from the regional offices," he said. "We would want them to offer a rich curriculum, but equally, we would need to have an intelligent conversation with the headteacher about what was the right thing to do in the circumstances."