Sam Twiselton narrates the Carter Review of initial teacher training as a satisfying morality tale of evidence over ideology.
The director of the Sheffield Institute of Education played second fiddle to headteacher Sir Andrew Carter as a member of the government-commissioned review in 2014, "sticking to [him] like glue" for months, as the pair toured the country to identify best practice among ITT providers.
As she tells it, then-education secretary Michael Gove recruited Carter to write a review, officially to find out "what was and wasn't working" in teacher training – but in truth to justify his desire to "take teacher training out of the ivory towers and put it into schools".
Carter, who ran his own school-based teacher training, shared Gove's bugbear, considering it unfair that universities had a "monopoly on the academic award" – a gripe reinforced by his ideological belief that "universities aren't that good at teacher training".
"That was definitely his starting position," she admits. "He said that's what Michael Gove spoke to him about and why he asked him."
Take teacher training out of the ivory towers and put it into schools
But despite Carter's initial bias, and the awkward fact he'd been hand-picked to "come up with the right answer", Twiselton ended up with "a lot of respect" for her nemesis, with whom she had plenty of "challenging, robust conversations" along the way.
"You don't get to a position like Andrew's," she concedes, "without being clever and good at your job and caring that you get it right." The same applied to the others in the group, she adds: "We weren't going to write a report that we couldn't stand by".
Far from fulfilling Gove's intentions, then, the final report emphasised the value of partnership between schools and universities. "In the end, [Carter] couldn't really go against the force of the evidence, that the best teacher training provision we saw had a really good combination of universities and other people in schools," she explains.
It's "one of the things I'm most proud of", she says, that he ultimately came to see "the value of partnership". In a complete volte-face, Carter now sits on the advisory board of the Sheffield IoE.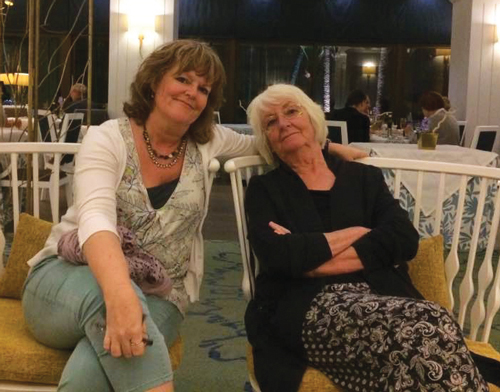 Getting to that stage was a long haul, and Twiselton admits she often thought about walking away. A huge amount of behind-the-scenes work went into dialoguing with various parties – and Twiselton certainly wasn't popular with everyone in the university sector, some of whom saw her as "having gone over to the dark side" for taking part.
Despite having been involved in teacher training for most of her career, she admits that as she did the rounds with Carter, she witnessed some aspects of existing provision that were "hard to justify".
In addition to "very vague" written standards for the PGCE qualification, the level 6 "professional certificate of education" wasn't distinguished from the "post-graduate" level 7 award, with exactly the same acronym. Credits on PGCE courses could range from 60 to 180, and some SCITTs were providing a very similar training programme, without being allowed to award the certificate. Since QTS only allows teachers to teach in England but not abroad, this makes it a less attractive option to some trainees. "It wasn't brilliant," she concedes.
The most effective teachers are those with "broad and deep understanding of what they're trying to teach
Twiselton's experience of working closely with schools made her a good choice for the DfE, which was looking for someone from the university sector "who wouldn't be completely, outrageously anti school-led teacher training".
Latterly at the University of Cumbria, she recounts, "we'd experimented with different forms of more school-based teacher training, sometimes just for logistic reasons". One example was design technology, where the university partnered with a nearby school to let it use its kit. But "what we found when we got there is actually [the trainees] were picking up all sorts of other things". Moving from a training session in the school straight into a class to see examples in practice "just sticks much better".
She has been at home in the classroom from a young age, spending time at work with her primary teacher mum from childhood right through to her twenties. She studied at Oxford, and returned home to Ambleside to train and work as a primary teacher for several years.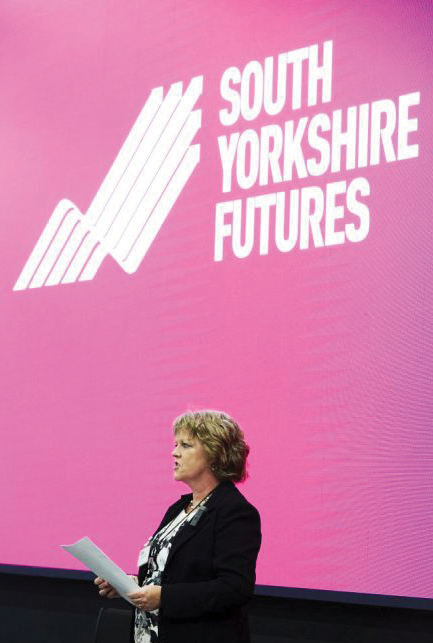 After having children she took a research position for its more family-friendly hours (she notes the irony). Twiselton then worked her way up to run the primary PGCE at Cumbria, before becoming associate dean, then dean of the university, and was eventually appointed by Sheffield IoE as its very first director.
So what of Justine Greening's controversial announcement of a teacher apprenticeship route for non-graduates – can she see it working?
"I honestly can, if the degree part of it is thought through enough, and I haven't seen anything to suggest it won't be," she says. She admires Greening's obsession with having "evidence with absolutely everything" – in contrast to some of her predecessors.
Rigour doesn't have to be a concern, since similar bachelor of education degrees already exist, as do part-time degrees, and QAA regulations would ensure subject knowledge was covered.
So is there no risk to moving to a more school-centred model? Obviously "you've got to be careful", she insists – you need "the right schools with the right practitioners – not anybody can do this". And both sides need to recognise they have different strengths.
As to what the apprentices could usefully do in a school in the early years of their training, this would likely be a "teaching assistant kind of post", best suited to career changers or TAs who would like to convert to teacher status.
Since sitting on the Carter review, she's been something of a regular in these consultations – participating in Tom Bennett's behaviour review, and now Ofsted's curriculum panel. The Bennett Review was controversial for many reasons, and not least because it covered a "very narrow group" in terms of representation, but she believes that after many hurdles, "the substance of it was written by sensible people".
The curriculum review and its focus on subject knowledge is a particular passion. Her own PhD concluded that the most effective teachers are those with "broad and deep understanding of what they're trying to teach … in a way that they can come at it from lots of different angles, and they can get children to apply it in lots of different ways".
Extremes of knowledge-veneration make her uncomfortable, however, "where people are talking about knowledge as if it doesn't have to have application". Christine Counsell, the director of education at Inspiration Trust, who is also on the review, is "associated with the knowledge end of the spectrum, but actually when you speak to her, for her it's about meaningful application".
The lifelong teacher, trainer and academic speaks about observing children's learning with a joy that seems alien to me, but which infuses her being.
Twiselton denied her mum's influence on her life for many years, because "it's not cool to be what your mother is", but after she died of septicaemia this summer, she's started to re-evaluate.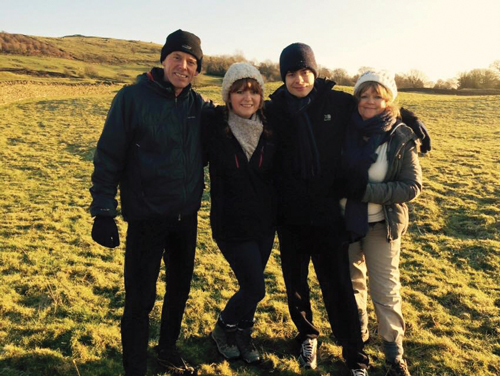 "Just in terms of being values-led, of standing up for yourself, not feeling that you've got to behave like a man in a man's world," she reflects, emotional yet self-assured. "I think she was the role model for me in how I ended up doing that myself in my own career."
It's a personal thing
Naughtiest thing you've ever done
I can't tell you and you'd never guess – and if you did I couldn't possibly confirm or deny…
What was your role in the family, growing up?
Definitely peacemaker. My older sister and brother were very close in age and always fighting like cat and dog. I was four or five years younger and my role was always to calm things down.
What would you have done if not gone into education as a career?
A journalist, ideally the kind that writes articles about luxury hotels in exotic places.
Favourite book?
Birdsong – it actually surprises me that I've said this as I often chose books that cheer me up, but this is the novel that's stayed with me, as it moved me above any other.
Alter-ego movie star?
Mowgli from The Jungle Book