Vulnerable children were put at serious risk because stretched staff had "too many responsibilities" to carry out safeguarding duties, Ofsted found, at a school where the head had resigned over "indefensible" funding cuts.
Inspectors discovered "serious failings in safeguarding arrangements" at Northampton International Academy (NIA), part of the East Midlands Academy Trust (EMAT). Ofsted visited in December after concerns were raised over pupil safety.
Seniors leaders had "too many responsibilities to enable them to carry out their safeguarding duties effectively", the watchdog said.
But an investigation by Schools Week found that the trust had been warned about the school's staffing resources in February last year.
In an explosive resignation letter sent to EMAT staff, former head Tim Marston said the budget cuts introduced after a switch to general annual grant (GAG) pooling – where the central trust takes control of school funding – had "harmed the school unnecessarily".
The school, one of the biggest free schools in the country, was short of up to five teaching assistants, who were important in making sure "our most vulnerable pupils are well-supported", he warned the trust.
The case highlights potential pitfalls in the controversial GAG pooling method, where an academy trust centrally collects funding for all its schools before allocating according to need. Usually, funding goes directly to a school, and an academy trust would take only a small top slice to fund its central operations.
'Staff struggling with caseload'
Ofsted found that safeguarding was "not effective" at NIA, which has capacity for 2,200 pupils, in a monitoring report published last Friday. The school was rated "good" in July 2019.
Staff told inspectors they were "struggling to get on top of the caseload", but the trust was slow to identify the need for extra support.
Ofsted also found "some key staff" were not following the safeguarding policy, with poor communication from leaders.
"Because of this, some issues have escalated," the report read. "In recent weeks, some of the most vulnerable pupils have been put at serious risk."
Many staff have since "lost confidence" in the school leaders' capacity to safeguard pupils and were concerned that pupils "may slip through the net".
A spokesperson for NIA said that "safeguarding remains at the heart of everything" it does and it was "fully committed to ensuring the safety and wellbeing of every pupil".
An independent review is set to be carried out, the trust said, and the safeguarding team has been restructured to "enhance capacity to monitor, track and action all safeguarding concerns".
In his resignation letter, Marston claimed that the trust's move to GAG pooling resulted in a staffing budget that was 63 per cent of income.
According to the government's financial benchmarking service, staffing typically represents between 75 and 80 per cent of a school's expenditure.
'Ethically indefensible cuts'
His letter went on to claim that such funding "weakened the staff team" and "harmed the school unnecessarily". Marston said the cuts were "poorly judged" and "ethically indefensible".
EMAT said it could not respond to the claims as they were from a confidential internal document.
Annual accounts show that the trust moved to a GAG pooling model in 2019-20. School budgets were allocated using the Integrated Curriculum Financial Planning tool, which aims to help schools find savings by analysing the curriculum, staffing structure and finances..
EMAT conducted an internal audit on the 2019-20 budget setting process after a whistleblower complaint. They concluded discrepancies were down to "teething problems".
In January, a report of 300 trusts from accountancy firm Kreston found the number of chains using GAG pooling had doubled to 20 between 2019 and 2020.
But it warned that "the feared loss of autonomy in individual schools" within a trust was a barrier to its wider use.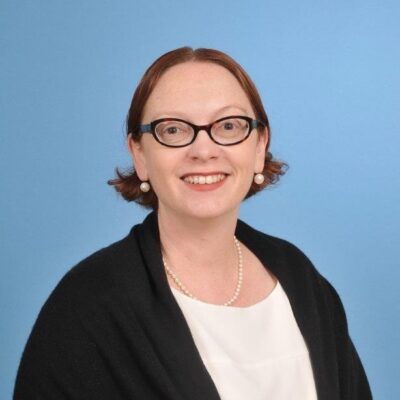 Leora Cruddas, chief executive of the Confederation of Schools Trusts, said the method can allow leaders to take a more strategic approach to funding allocations – particularly while the move towards a fully-implemented national funding formula is ongoing.
But she warned it can be a "sensitive activity" and must be approached in the "spirit of co-construction".
Meanwhile, Ofsted stated that under normal circumstances it would have treated the visit as a full section 5 inspection because of the "serious concerns identified". However, as inspections are suspended due to Covid, it will prioritise the school for a full inspection once they resume.
The same caveat was included on five other monitoring inspections carried out between November and January where safeguarding was not found to be effective. Ofsted said individual safeguarding concerns are shared with the relevant local authority if deemed appropriate.