The emphasis in a new report on bright but disadvantaged students needing to take facilitating subjects at A level to get into leading universities has been challenged by a Russell Group admissions officer.
Launched on Monday, Subject to Background: What promotes better achievement for bright but disadvantaged students was commissioned by the Sutton Trust, an educational charity that aims to improve social mobility.
According to the report by the University of Oxford's department of education, high-achieving disadvantaged students were significantly less likely to get three or more A levels when compared with high-achieving less disadvantaged students. Only 33 per cent of bright but disadvantaged students took one or more A level exams in facilitating subjects, compared with 58 per cent of bright but more advantaged students.
It says entry to higher education, "especially in prestigious universities", is often strongly influenced by the individual choice of subjects taken at AS and A level and the grades obtained in these exams.
Certain subjects provided an advantage for university entry: "These are commonly referred to as facilitating subjects and are particularly important for success to Russell Group universities, including Oxbridge."
But Lynsey Hopkins, head of admissions at the University of Sheffield – a member of the Russell Group of 24 leading universities – said she had a "beady eye out for people who use facilitating subjects as a lazy proxy for the whole hard versus soft subjects debate".
Ms Hopkins was one of the authors of Informed Choices, a Russell Group publication aimed at giving advice to students about the best subject combinations for applying to a wide range of university courses. The publication is the original source for the "facilitating subjects" of maths, further maths, physics, chemistry, history, geography, modern and classical languages, and English literature.
She said facilitating subjects helped students to understand which subjects "can keep their options open", not to say which subjects were compulsory.
She added that Informed Choices was "intended to move the whole debate about subject choice away from a political cul de sac in which negative value judgments about certain subjects got in the way of useful discussion".
Other findings in the Sutton Trust-commissioned report include that bright but disadvantaged students were significantly more likely to get three or more A levels when they attended a secondary school rated outstanding by Ofsted and where they experienced average or good levels of academic enrichment at home.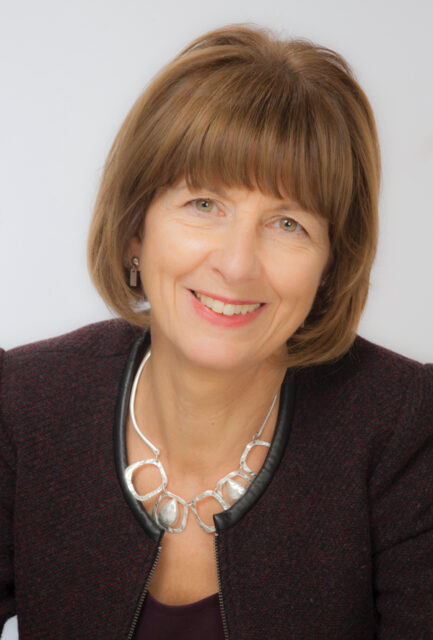 Pam Tatlow (pictured), chief executive of million+, a university think tank, said: "None of the findings are surprising, but it does perpetuate the Sutton Trust myth that if a person is young and from a disadvantaged background their best opportunity in life is to study at a small number of 'elite' universities."
Conor Ryan, the research director for the Sutton Trust, said there was a "danger" if young people did not know early enough the subject combinations they were likely to need for Russell Group universities and Oxbridge entry. "They are actually limiting their own choices later on . . . but I would equally stress we would like teachers to be telling them about apprenticeships and other options as well if that's appropriate."