The Department for Education has quietly removed the need for schools to be "answerable" to communities and parents from its governance handbook.
It comes in spite of renewed emphasis in recent weeks on community involvement, with Claire Burton, the regional schools commissioner for south east England and south London, saying academising schools must show the DfE how they have addressed local objections.
Meanwhile, the latest academies financial handbook emphasises being "connected" to communities. It reminds trusts to reserve two places on boards or every governing body for parents.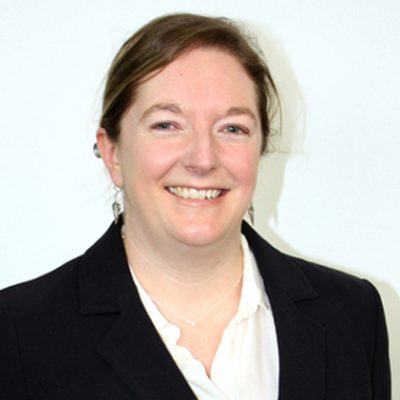 Experts say the guidance from regional school commissioners should be clear and consistent. While some say parental voice is key, others say governors are better placed to determine the long-term futures of schools.
Burton will decide next week whether to approve one of the most fiercely opposed academy conversions in recent years.
Peacehaven academy plan prompts protests
Plans to transfer Peacehaven Heights primary in East Sussex to the Step Trust sparked protests and staff strikes last month.
The RSC said recently that governing bodies facing objections "must outline to the department how these concerns have been addressed".
Neither academy legislation nor the government's conversion guide mention having to inform the DfE over addressing objections, or include advice.
The Academies Act simply states governors must "consult such persons as they think appropriate", which the guide says includes parents, staff and community.
"If there's a move to allow more parental voice within academisation, there should be clarity about how schools should respond to consultation. You can't have people guessing," said Andrew Pilmore, director of school improvement at DRB Schools and Academies Services.
Burton's comments came in an email responding to criticisms of Peacehaven Heights' conversion by Angela Mills, a former chair of governors.
Academy conversion blocked over local opposition
Burton also recently blocked another conversion following local opposition. Schools Week analysis of board minutes found no other RSCs blocking voluntary conversions on similar grounds over the previous eight months.
Jeff Marshall, the managing director of conversion advisers J&G Marshall, said requirements should be "communicated better from the top" as RSCs interpreted them differently. "It should be joined-up and consistent or it becomes a postcode lottery."
In her email, Burton said she may order non-complying boards to properly consider feedback, and highlighted a "greater emphasis on parental engagement" in recent editions of the governance handbook.
Updates in 2019 include schools having to inform strategic decision-making with parents' views, and being able to show how they have "fed back" to parents and communities.
But there is no requirement to proactively inform the DfE, and Schools Week analysis reveals a watering-down of other local accountability.
In 2017 a line was added saying boards must "never become detached, distant or unanswerable", and must be "connected with, and answerable to, the communities they serve, particularly parents/carers".
Yet the first line was removed in 2019, and the second last year.
Schools should remain answerable
Pilmore said schools should remain answerable, with the changes a symptom of "slow disintegration" of parental involvement as governors.
He noted multi-academy trusts were not required to have local governing bodies, but welcomed recent National Governance Association research suggesting Covid had increased commitment to them.
But Marshall said schools were accountable to many stakeholders beyond parents. Governors should be responsible for "strategic thinking for generations to come".
RSCs also face questions over accountability. Parents, staff and media cannot attend RSC headteacher board meetings, including one next Thursday in which Peacehaven Heights' conversion will be decided. Minutes are typically published weeks or months later.
Mills said they should not be "veiled in secrecy", and decision-makers needed to hear directly from those affected.
A Peacehaven Heights spokesperson said conversion would deliver the "rapid improvement needed".
A Step Trust spokesperson said it supported all views being "carefully considered". The school already had experienced the trust under an existing deal that provided leadership and learning support.
The DfE has been approached for comment.