History may have been the school subject Roy Perry enjoyed the most. But the new chair of the Local Government Association (LGA) children and young people's board isn't tempted to swap life today with any other era.
Perry, who is also the Conservative leader of Hampshire County Council, likes the 21st century, with its "hot and cold running water, central heating and cars".
Sitting in the leader's office in Winchester, he says: "Guys like me who were born just at the end of the last war were really a golden generation. We didn't do national service, we were paid to go to university, we got tax relief on our mortgages, we got index-linked pensions, and we've lived in a world that's been largely at peace."
A councillor since the age of 27 and a former Member of the European Parliament, he's a strong believer in the accountability of councils and thinks that it's "not unreasonable for a local authority to have one governor in any type of school". He's already been quick to underline in an LGA response to last week's spending review, that councils should be seen as partners in educational improvement rather than "a barrier to change".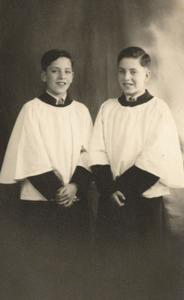 Responding to the government's big push for 500 new free schools by 2020, he told Schools Week last month that free schools should only go ahead in areas in need of places – and that councils have the local knowledge to identify the most suitable locations.
With Chancellor George Osborne choosing the spending review to underline that "councils running schools will be a thing of the past", how will these stances play out?
I suspect this hugely experienced politician will choose his battles carefully. He stresses that his new LGA role is an all-party one: "If local government positions itself as a permanent critic of government it will be less successful and effective than if it positions itself as a willing partner of government to get the best for children."
One story he tells shows an eye for detail, a very personal touch and his interest in the outcome of every Ofsted inspection.
"If a school got its good or outstanding I used to write to the head and say well done. If, however, it got — in those days — a satisfactory or requires improvement, I would write to the chairman of the governors and say I was disappointed to see you only got satisfactory.
"Really all that I wanted was for them to write back and say 'we were disappointed as well. We've taken on board the points that were made and boy will you find that we're going to be better next time.' That was the reaction I really wanted and for the most part in decent schools that was the response I got . . . But one or two would write back and say satisfactory is satisfactory. So I think the government was right to change that category, because none of us should be happy with satisfactory. We can all do better."
"Guys like me were really a golden generation"
Both a passion for politics and a belief in the importance of education are embedded in the family DNA. Following his degree in politics and economics at the University of Exeter, he worked as a lecturer and senior lecturer at a further education college. He and his wife Veronica have been married for 50 years and met at the Young Conservatives when they were 15.
A former secondary teacher, she is chair of governors of a local primary school federation including Wellow Primary School and Awbridge Primary School. Both are near the couple's home in Wellow, Hampshire.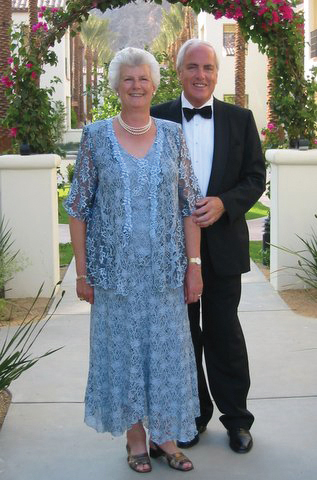 They have two daughters and three grandchildren. Their eldest daughter, Elisabeth, lives in Florida and the youngest is Caroline Nokes, the Conservative MP for Romsey and Southampton North, and a member of the education select committee.
Born in London to Dora in 1943 while his father George was away at the war, Perry was a twin and one of three boys. "One of my early memories is my father coming home about 1946 and I thought 'where's he come from?'
"I didn't realise what was also common was that we didn't have a grandfather. Both were killed in the First World War. My twin, Alan, very sadly died in 1992. When he was diagnosed with ataxia nervosa we had to go to the National Hospital for Nervous Diseases where they interrogate you. They said what did your grandfathers die of? German bullets was the answer to that."
He grew up in "a stable loving home – our parents always encouraged us to work hard and always do our best".
The family lived close to Perry's maternal grandmother, "a very active Conservative, who probably from the age of 10 had us delivering her election leaflets".
The family moved to Hertfordshire, where Perry and his twin were choirboys, "but enjoyed playing football more than singing hymns".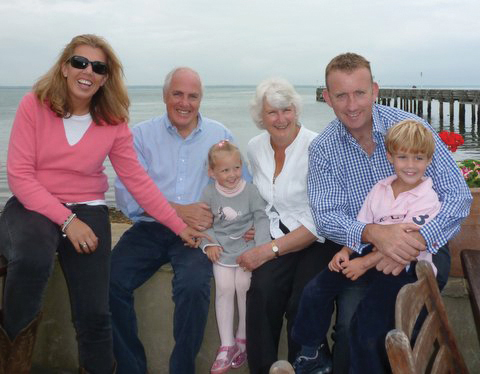 He went to Tottenham County Grammar School in north London. But he is clearly not a supporter of grammar schools now. "There's the fundamental flaw of the 11-plus, and you can't have a situation where at 11 you say to a quarter of the population that you are a success and to three-quarters that you're not. It's untenable."
At the grammar school, he says that his twin Alan was "cleverer than me, no doubt about it". Roy studied pure and applied maths, physics and economics for A-level.
Alan went to medical school in London. "But he found that he did not like blood. So I said there's this subject called economics – apply for that. So he applied belatedly and got a place. We both came home to our parents that Christmas and I said I've found a better subject. It's called politics, so I'm switching over to economics and politics and he said so am I. So we both read politics; I was at Exeter and he was at Swansea."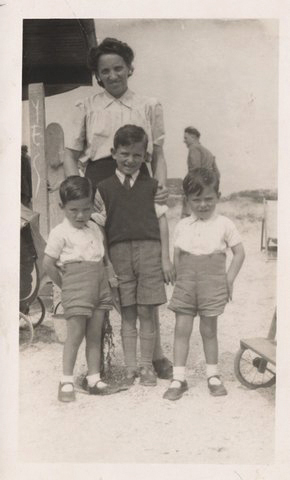 Perry "inevitably" got himself elected at 27 to the local council in Eastleigh in Hampshire. In 1979 he was elected to Test Valley Borough Council and became leader in 1985. From 1994 until 2004 he was MEP for the Wight and Hampshire South constituency.
He stood for election to Hampshire County Council in 2005. He became lead member for children's services in 2011 and in 2013, leader of the council.
He believes the government is "right to say that coasting (schools) shouldn't be accepted", and that while he "admires the government in wanting to find a solution", he doesn't believe there's a "quick fix".
While he sees a role for inspection, he adds that Ofsted inspections of local authorities in particular are "causing serious problems for children's services".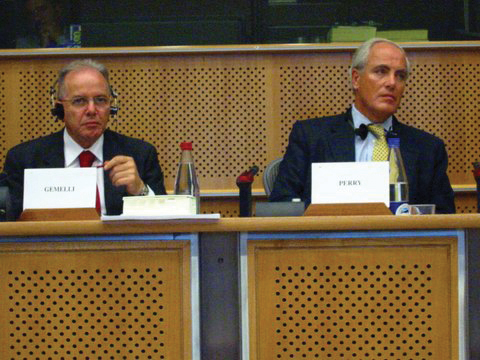 Just two days after we met, he spoke robustly on behalf of the board in response to the spending review calling for "urgent clarification" on how the £600 million cuts in the Education Services Grant (ESG) — used by schools to fund a host of provision including safeguarding and criminal records checks and ensuring students are at school — would be achieved, "and how quickly, without impacting on welfare and standards".
The announcement in the spending review that all schools will be helped towards academy status "also seems to dismiss the fact that more than 80 per cent of council-maintained schools are currently rated as good or outstanding by Ofsted".
Roy Perry is one critical friend the government should listen to closely.
IT'S A PERSONAL THING
What's your idea of a perfect day?
Walking in the New Forest with my wife and the dogs, and ideally with the grandchildren, on a fine autumn day and having a ploughman's lunch. Or having a great lunch in La Rochelle, where we had an apartment for many years. Les Flots is the great restaurant there.
Which job or role have you enjoyed the most?
Being an MEP was clearly a significant and fascinating role, but being leader of Hampshire County Council is challenging. I enjoy the job I'm doing at the time.
If you could invite any four guests to a dinner party, who would they be?
The Duke of Wellington, John Major, Florence Nightingale and Talleyrand.
What's the best advice your grandmother or parents gave you that you'd want to share with your own children and grandchildren?
Always do your best.