Eleven teachers and teams from across the UK have been named as the winners of the 2017 Pearson Teaching Awards – dubbed the "Oscars of the teaching world".
The winners received their awards, which recognise "outstanding commitment to the profession", at a ceremony hosted by BBC presenter Naga Munchetty and broadcaster Sean Fletcher this evening.
Special guests at the ceremony included Olympic rower Heather Stanning and Strictly Come Dancing judge Shirley Ballas.
The ceremony will be televised by BBC2 as "Britain's Classroom Heroes", on Sunday October 29 at 6pm.
Here are the winners…
Excellence in special needs education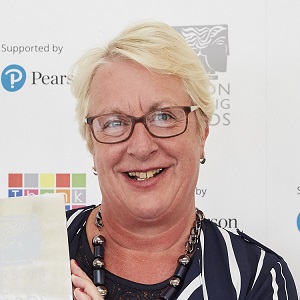 Sue Jay, Queen Elizabeth II Silver Jubilee School, Horsham, West Sussex
Jay has been teaching children and young adults with complex needs for 37 years. She is "passionate" about changing the lives of every pupil she works with.
Under her leadership, QEII was the first special school to enter the National Rock Challenge Dance Competition. The school was later invited to perform at the National Dance Teachers' Conference.
She introduced Shakespeare to senior students, entering them into a Shakespeare Schools Festival. The school performed Twelfth Night at Lyric Theatre in the West End, one of just three to do so.
The rehearsal reduced an Ofsted Inspector to tears.
Primary headteacher of the year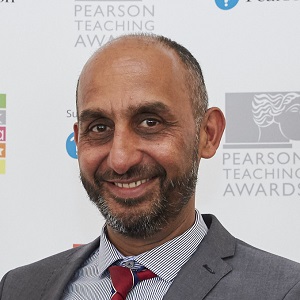 Rohit Naik, Hope School, Liverpool
Naik has been headteacher of Hope, a school for boys with social, emotional and mental health difficulties, since 2002. He has a "clear passion and commitment" to providing the best outcomes for the children in his care.
He aims to ensure all pupils have equal opportunities to reach their potential. He's also known for spending more time with pupils than he does in his office.
To give teachers more opportunities to unwind at weekends, Naik converted a mini bus into a campervan, which is available to all staff.
Secondary headteacher of the year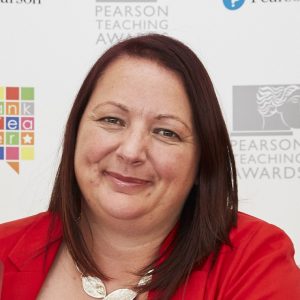 Maire Thompson, Malone College, Belfast
Under Thompson, Malone College has been transformed into a school with high expectations. It also encourages ambition. She has instilled "a renewed sense of optimism and enthusiasm into her staff and pupils alike".
Thompson operates an open-door policy. Pupils throughout the college commented on her accessibility and knowledge of their lives
She established a "Rainbow Project" to help provide support for gay pupils. She has also helped pregnant teenagers, and others with difficulties beyond the "usual challenges" of teenage life".
Primary teacher of the year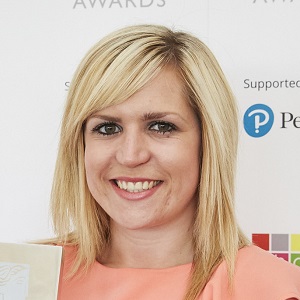 Michelle Garton, Wyndham Primary Academy, Derby
Garton is described as an "outstanding teacher, leader and inspiration for children". She uses immersive and creative teaching tactics. This ensures all children have the tools to "fulfil their potential and be the very best they can be". As a result, the school achieves "remarkable results".
She looks for ways to raise aspirations with events. These included a class visit to Toyota Derby to garner interest in STEM projects. Pupils also visited the Burton Mail to learn about careers in journalism.
The emotional wellbeing of pupils is a priority for Garton. She is "constantly looking for ways to promote positivity amongst her pupils". For example, she organised kickboxing sessions to help with calm pupils. She is also writing a research paper on emotional wellbeing with Derby University.
Secondary teacher of the year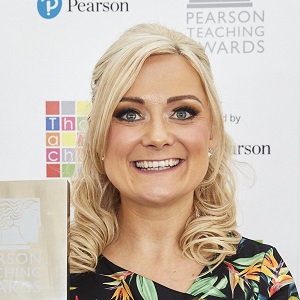 Luisa Martin Thomas, Tonypandy Community College, South Wales
Thomas is described by colleagues as a "positive whirlwind" and a "fantastic role model". She's taken a lead role in improving and restoring the reputation of a school that was in special measures.
She has "transformed" the lives of many young people. This is done through instilling in pupils the "firm belief that they should reach for the stars and achieve their dreams".
She has turned the school into a 'mindfulness hub'. This ensures resources help students and staff cope with stress, anxiety and depression. This won the school acclaim from the Welsh government.
Teaching assistant of the year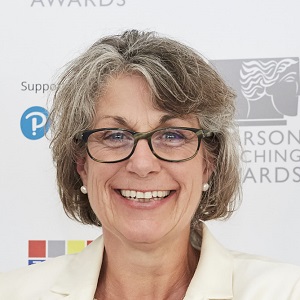 Sharon Downes, Puddletown First School, Dorchester, Dorset
Downes supports pupils' learning and emotional wellbeing in "imaginative and inspirational" ways. One of the ways she does this is through high-quality displays around the classroom.
She is also responsible for first aid and driving the school minibus. She also runs a book club at break times and keeps photographic records of the children's learning experiences.
She also provides a cooked lunch for all the staff every Wednesday off her own back every Wednesday.
When a year 4 teacher went on long-term sick leave, Downes was "the glue that held it together", according to her head.
Outstanding use of technology in education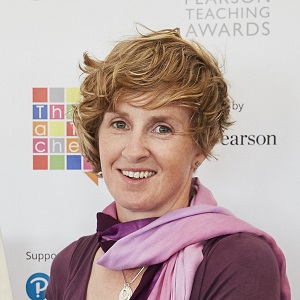 Lisa Rees-Renshaw, Ysgol Y Deri, Vale of Glamorgan, Wales
Rees-Renshaw wants to exploit technology, to unlock the potential of pupils whose disabilities prevent them from communicating at even a basic level.
Through assistive technology, she enables pupils to communicate with their teachers and peers. They can also research academic subjects using the internet and join in activities with their family. They are also helped to share music with friends, use social media and control technology at home.
One parent described how Rees-Renshaw  recognised her daughter's love for music. She linked her eye-tracking device to software displaying a guitar fret-board.  By virtually plucking the strings, her daughter learned to join in with her sister's singing, accompanied by her father on his guitar. It was the first time they were able to take part in a family activity together.
Outstanding new teacher
Michael Grant, New Rickstones Academy, Witham, Essex
At 23, Grant is the youngest teacher to win this year. He has only taught for a year, but is already seen as an integral component of his English department and school.
Pupils ask to move into his class, and many stay after school to benefit from his teaching.
His pupils make outstanding progress, and parents note how safe their children feel in his company.
Lifetime achievement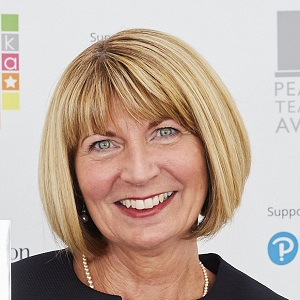 Lynn Green, Fullwell Infant School Academy, Sunderland, Tyne and Wear
Green is being recognised for a "lifetime of outstanding commitment" to generations of children over the past 40 years.
Her "stimulating" classroom changes every two to three weeks in response to the interests of her class. This ensures there is always something new for the children to get excited about.
Always receptive to new ideas and challenges, Green has been trying the Singapore approach to Maths. She is a national lead for gifted and talented children.
Further education team of the year
Catering and hospitality department, Redbridge College, Essex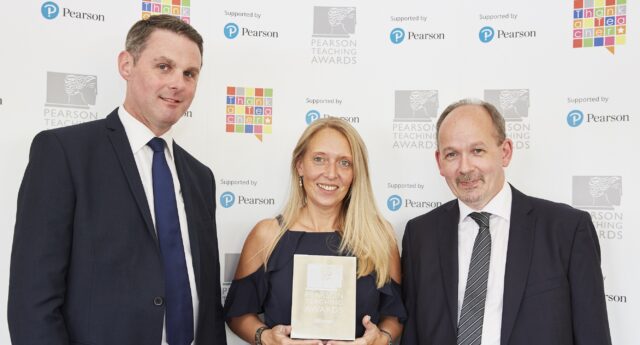 Rouge Catering is standalone "learning company" run by the college's catering and hospitality unit. It offers trainees a "completely original and unique learning environment and experience".
Students get a job with Rouge Catering once they graduate, allowing them to earn money. All trainees complete "high-level" work experience in London. 98 per cent enter the industry after graduating.
Staff have "extensive and varied" backgrounds in the industry. This enables them to quickly identify trainees' needs, skills and capabilities. They can then offer each a "bespoke, challenging and rewarding" learning experience. The department boasts some of the highest success, retention and achievement rates in the UK.
School team of the year
The staff team at the Rowans Alternative Provision Academy, Chatham, Kent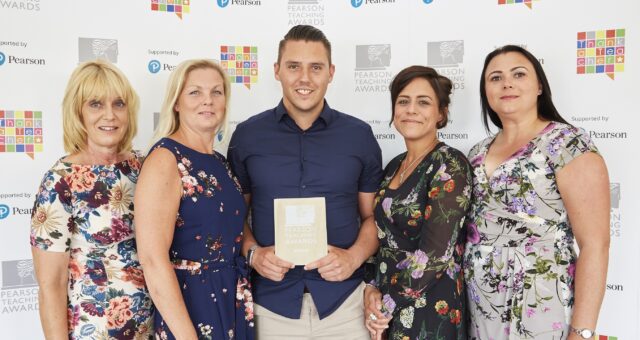 The Rowans works with excluded pupils and those at risk of permanent exclusion from mainstream schools. It provides "inspirational educational environment".
Pupils are "transformed and nurtured" to take responsibility for their learning, behaviour and attitudes. Every day is "treated as a fresh start".
The "very high expectations" of pupils at the school are practised in "every nuance" of their daily routines. This ranges from "impeccable manners" demonstrated in breakfast club to the "outstanding learning environment", which shows respect for the students' interests and efforts.