Essex county council (ECC) is applying to set up its own multi-academy trust which, if successful, would be the first spin-off local authority trust.
The move was confirmed in a council cabinet meeting held last month, and an application will now be made to the Regional Schools Commissioner.
Essex is not the first local authority to make moves towards establishing a MAT. In March 2016, Schools Week reported that Camden council in London created a separate legal entity for its school "partnership" as a first step towards formally becoming an academy sponsor. However, the spin-off trust did not subsequently go ahead.
Minutes for the Essex council meeting show the authority expects to be a "member" of the new academy trust with "the right to appoint a director".
Councillor Ray Gooding, ECC's cabinet member for education, told Schools Week the outcome of the application was "eagerly awaited".
"A local authority-initiated multi-academy trust would provide a group of Essex schools with the opportunity to join together in a strong trust focused on achieving the best outcomes for pupils," he said.
There is no fundamental, inherent security in them running a MAT compared with anybody else
Last year, ECC had 556 schools open within its boundaries. Around 40 percent are academies, and 60 percent are maintained.
ECC's current plans are for an initial pilot involving a small group of schools rated 'good' or 'outstanding' by Ofsted, with a view to opening membership to all schools in the county later on.
If all ECC's current schools moved into a single academy it would be more than triple the size of AET, the largest academy chain.
Jerry Glazier, the chief of the local National Union of Teachers branch (now under the National Education Union), said he was worried the council would have less control over a local authority-initiated MAT.
"There is no fundamental, inherent security in them running a MAT compared with anybody else," he said.
"That's the union's worry – that they could be encouraging schools to become part of a MAT which they genuinely believe they can influence the ethos of, but ultimately they will not be able to control it."
The local authority "can never have more than a 20-per-cent stake" in a MAT, he explained, adding that "the majority of trustees can make other decisions about the MAT".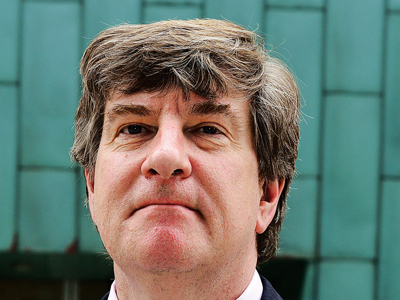 Glazier believes that ECC is concerned about its "future capacity" to support schools and that central government should provide adequate resources so the schools "don't have to become academies".
Local authority sponsorships exist in other parts of the country, although only jointly with other partners and for smaller numbers of schools. The Enterprise South Liverpool Academy, in the north-west, was jointly sponsored by Liverpool city council and several other partners including the University of Liverpool and infrastructure company Amey & Arup. However, the group – including the council – withdrew after the school experienced financial difficulties.
In 2016, after former education secretary Nicky Morgan announced that all schools must become academies by 2022, many councils weighed their options.
The Labour leader of Brighton council told Schools Week it was looking at establishing a cooperative trust to run it schools. Liverpool, Leeds and North Yorkshire were also reportedly setting up their own trusts.
Sir David Carter, the National Schools Commissioner, has said that he would "welcome a conversation" with those "currently employed" by local authorities who might want to become sponsors of academies.