The government faces questions over links between a regional schools commissioner and a school criticised by Ofsted for safeguarding failures.
Labour is calling for reassurances over a potential conflict of interest relating to a role held by Martin Post at Verulam School in St Alban's, which has recently been rated 'inadequate'.
Post, the RSC for north-west London and south-central England, is one of three members of the academy trust that runs the school. In this role, he is responsible for the oversight of governance, which has been strongly criticised in the Ofsted report.
However, as the commissioner for the area, Post is also responsible for intervening in failing schools and academies on his patch.
Inspectors raised specific concerns about failures by Verulam's governing body to ensure the safety of pupils after an inspection several months ago, but details have only just come to light.
Governors were also told they had not done enough to ensure the school promotes tolerance of others. According to inspectors, pupils "often make derogatory and homophobic comments to each other and about teachers".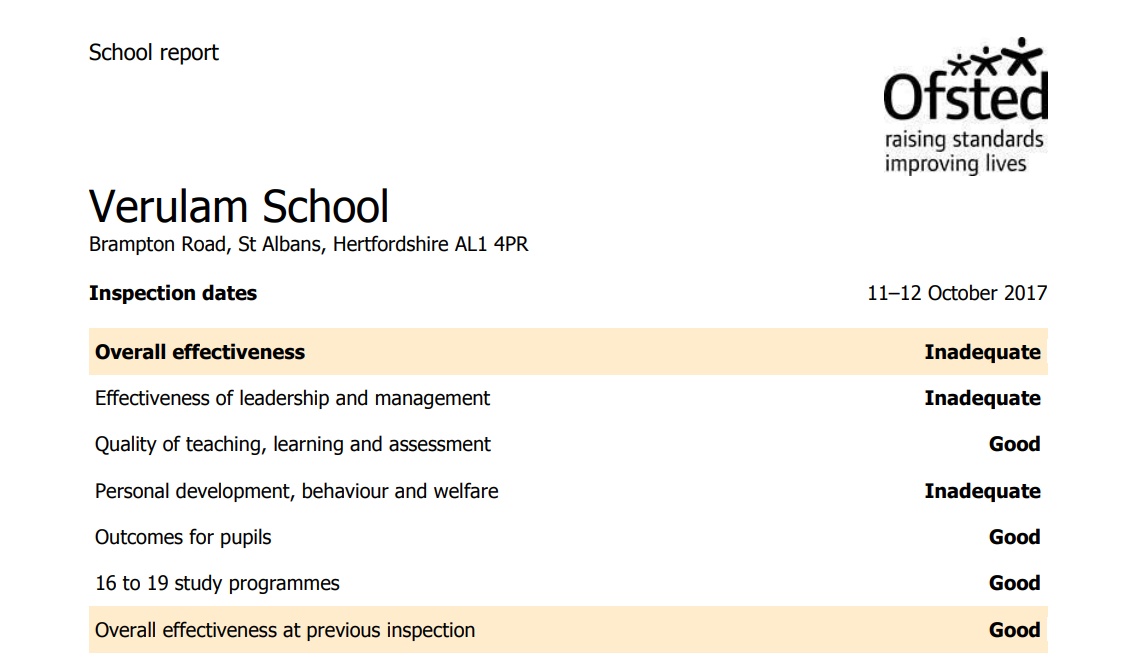 According to the register of interests for RSCs, Post has served as a member of the single-academy trust that runs the school since 2007.
The school was inspected last October and given the lowest possible overall rating, but the report has only just been published.
In their report, inspectors warned that safeguarding arrangements at the school are 'inadequate', and said leaders did not ensure pupils were safely travelling to, and arriving at, off-site provision.
Governors have not effectively challenged leaders on "how to ensure that the curriculum develops pupils' understanding about how to keep safe".
"The governing body has not fulfilled its duty to ensure the safety of pupils," the report went on.
Angela Rayner, the shadow education secretary, has demanded answers from the government about the potential conflict of interest in this case.
In particular, the revelation raises questions about how Post's department handles its dealings with the school, and whether Post himself will be involved in any future discussions about the potential rebrokering of the school to a new trust. The Department for Education has so far declined to comment on Post's position.
"The government has serious questions to answer about how this situation ever arose," Rayner told Schools Week. "We urgently need to know what steps the government will be taking to stop this happening again in future. Ministers have created a school system so fragmented that schools are increasingly unaccountable to the communities they serve and severe conflicts of interest keep arising."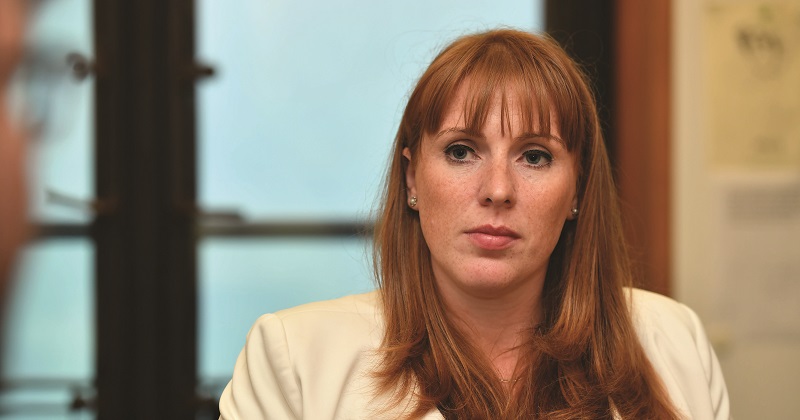 In a statement, the school pointed out that despite its overall rating, it had been judged 'good' in three out of five categories: quality of teaching, outcomes for pupils and 16-to-19 study programmes.
In response to safeguarding concerns, the governors and senior leadership team have "taken immediate action" to address the Ofsted inspectors' views and findings. A comprehensive action plan has been agreed and "changes are already underway, from which progress can already be seen", the school said.
Richard Kennedy, the school's chair of governors, and Post's fellow trust member, said the report's findings were "disappointing", but the school "has a framework to build upon much of the excellent work and good practice being carried out by staff and students".
"We are confident that Ofsted will welcome the changes we have made and will reinstate our overall 'good' rating when they return to the school. Importantly, teaching and learning, the sixth form and outcomes for students all remain good. Verulam will receive a monitoring visit as soon as three months."
A DfE spokesperson would not comment on Post's involvement, but said the department was "working closely with the academy to deliver the improvements this school needs and its pupils deserve".
"We take the safeguarding of pupils very seriously ‎and where Ofsted finds failings on this, action will be taken."