Schools rated 'requires improvement' are less likely to improve under Ofsted's new inspection framework, new data shows.
The watchdog has published statistics this morning which show that just 56 per cent of 'requires improvement' schools inspected in the first term of the new framework improved to 'good' or 'outstanding', down from 64 per cent in 2018-19 and 61 per cent in 2017-18.
The proportion of schools keeping their RI grade between September and December last year was 38 per cent, the highest it has been in at least five years, and 11 percentage points higher than those inspected in the last academic year.
However the proportion of RI schools downgraded to 'inadequate' during those three months was 6 per cent, down from 9 per cent the year before, but the same level as in 2017-18.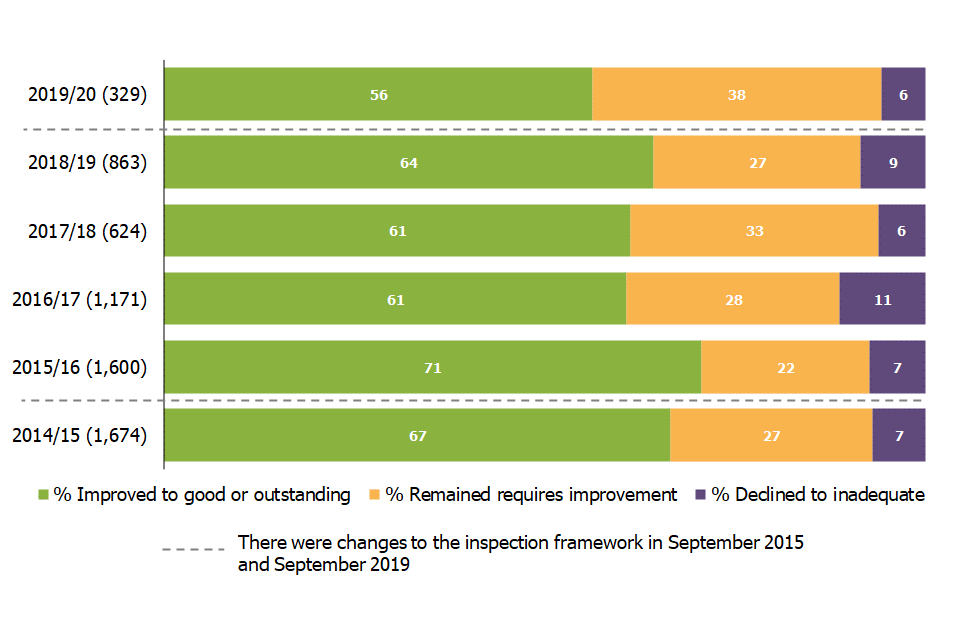 More 'outstanding' schools retain top grade
Ofsted has also revealed that the proportion of previously 'outstanding' schools keeping their grades has more than doubled.
Between September and December last year, Ofsted inspected 152 previously 'outstanding' schools, 34 per cent of which kept their grade. In 2018-19, just 16 per cent kept their grade.
However, Ofsted said the increase "may be partly due to changes in the way exempt schools are selected for inspection".
"This now includes taking into account the length of time since last inspection."
'Outstanding' schools used to only receive re-visits if Ofsted picked up on safeguarding concerns or issues in published data, but the watchdog has recently been trying to visit more schools in the category following concerns that some had gone more than a decade without inspection.
Data shows deprived schools face uphill battle
Ofsted's statistics show that although schools in the most deprived neighbourhoods are just as likely as those in the least deprived to be rated 'outstanding' under the new framework, there is an 18 percentage point gap when it comes to the proportion that are rated 'good'.
Eighty-four per cent of schools in the least deprived areas inspected between September and December were rated good, compared with 66 per cent in the most deprived.
Schools in the most deprived areas are also far more likely to be rated 'requires improvement' (27 per cent) than those in the least deprived (11 per cent).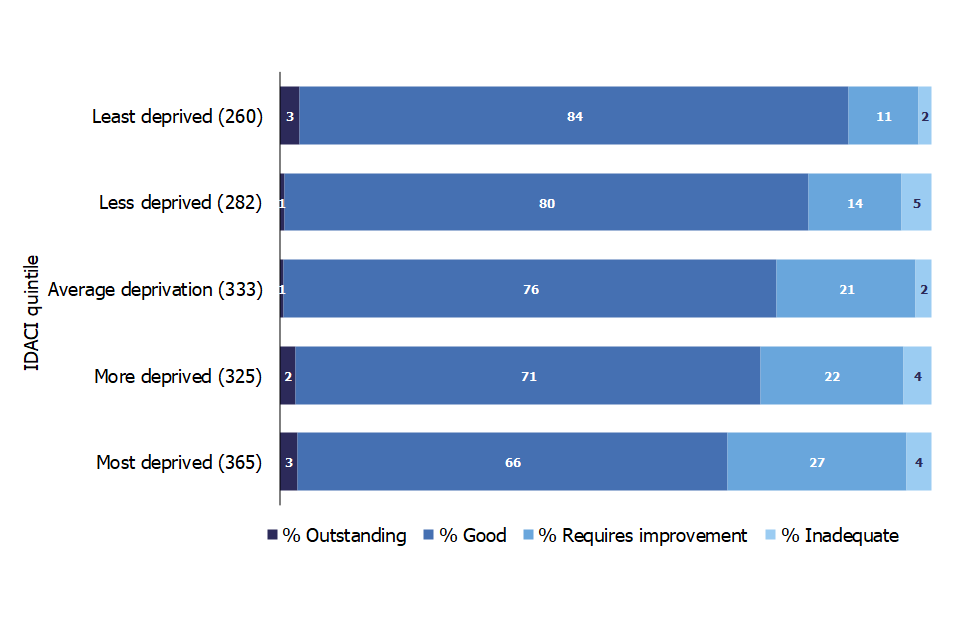 It comes after Sean Harford, Ofsted's national director of education, admitted last December that schools with more pupils from deprived backgrounds were still less likely to be judged 'good' under the new inspection framework.
This came despite claims from chief inspector Amanda Spielman that the new framework would "reward schools in challenging circumstances".