The government has today been urged to scrap the term 'special educational needs' in a new report which calls for a review into recent reforms.
A discussion paper, published by the Research and Information on State Education, calls on the government to reconsider the reforms to special educational needs and disability (SEND) provision brought in last September.
The reforms, brought into force under the Children and Families Act, put an emphasis on a "person-centred approach".
Ministers said the changes are the biggest shake-up to provision in 30 years.
But report author Nick Peacey argues concerns about the implementation process and lack of improvement has led to disquiet among disabled people and their carers.
The visiting research associate at the UCL Institute of Education has recommended replacing the term 'SEN' with a name that explicitly relates to an individual's eligibility for additional or different resources.
The suggestion has received a mixed response from the SEN community.
Mark Baker (pictured right), president of the Association of Teachers and Lecturers, has had a 30-year career in special educational needs.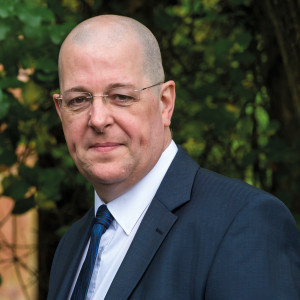 He told Schools Week: "My guiding principles have always been: would it help us to help meet more children's needs?
"More information would be more helpful. If it helps you target resources and gives a greater degree of accuracy over SEN then there's nothing wrong with that.
"The only counter argument is that in special needs, society tends to focus on what children can't do.
"And I would be uncomfortable if the new term ended up being used to identify children where funding can be reduced."
Tania Tirraoro (pictured below left), founder of special needs and disability information website Special Needs Jungle, said there is "practically no chance the definition will be altered".
"I do not believe the government will veer from its belief that the reforms may be a work in progress, but are heading for success.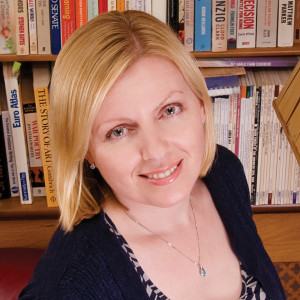 "While the study makes salient points, we have to work with what we have been left with.
"It's not the terminology that needs to change it's the intention to implement the reforms in the spirit that they were intended.
"The government made the mistake of thinking they could wave a magic wand and everyone working with disabled children would be transformed into doing the right things for the right reasons.
"It's not that they don't want to, but if you are going to deliver such enormous change, then intentions should be clearly spelled out, in detail and backed with a planned programme of training, not left open for interpretation as has been the case."
Her views were echoed by Barney Angliss, special educational needs and disability co-ordinator at Rydens Enterprise School in Surrey.
He added: "I think it's not really any improvement on SEN. We've been having this debate for 30 years and the alternative proposed here does not move us forward."
If it helps you target resources and gives a greater degree of accuracy over SEN then there's nothing wrong with that.
Mr Peacey has also urged the government to create an Institute for Equity in Education, expand the role of disabled students in school councils and ask the National Audit Office to consider the cost-effectiveness of the current services in England.
A spokesperson for the Department for Education said: "This Government is committed to supporting young people with SEND and equipping them with the skills they need to fulfil their potential.
"We are ensuring support is focused on better outcomes and fits in with their needs and aspirations, resulting in a simpler and more joined up system that focuses on children achieving their best and getting on in life. We will continue to monitor their success."