Exam board OCR will not face action over events which almost led to it failing to issue A level results last summer, Ofqual has confirmed.
The qualifications watchdog has released its investigation into a series of issues at OCR last year which put at risk the delivery of the 2014 GCSE and A level results.
A letter sent to OCR's chief executive Mark Dawe confirms that the company will not face a fine or any other action, despite stating that "catastrophic" consequences almost occurred due to a confluence of events including a company restructure and problems with the exam board's e-marking system.
The report highlights that OCR faced a "number of significant and known risks", including an extra 900,000 more papers to mark compared to the previous summer due to the new linear exam structure.
It adds that additional monitoring put in place by OCR last summer resulted in more exam markers being stopped from marking than in previous years.
The document also highlights "certain issues" with the Scoris e-marking system used by OCR, which moved to 100 per cent e-marking for the first time in 2014, and says the firm's "intensive" restructuring programme over the preceding year had "limited the effect of contingency planning undertaken" for dealing with Scoris.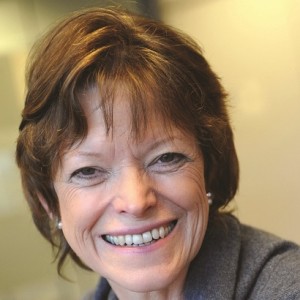 In a letter sent to Mr Dawe in April, but published for the first time today, chief regulator Glenys Stacey said the events last summer caused Ofqual "the greatest concern".
She stated: "For a time there seemed to be a real possibility that OCR would fail to issue timely results.
"The consequences had that happened might have been catastrophic; for candidates, for schools and universities and for the wider system.
"The detrimental impact on public confidence in our system might have taken years to overcome."
But Ms Stacey also confirmed in the letter that Ofqual had decided against fining OCR or taking any other action.
An OCR spokesperson said: "Last summer's marking did not go as smoothly as OCR would have wanted. We welcome the regulator's report as it confirms we delivered the results on time, took the right steps to improve our system resilience and that Ofqual did not need to take any regulatory action. OCR met the UCAS deadline – seven days before results day itself – despite having nearly a million extra scripts to mark electronically.
"Although we delivered the results on time, as soon as possible after the actual results day we launched a voluntary 'warts and all' investigation.  We then appointed an experienced, senior team whose job was to ensure we learnt the lessons of the summer and took the right action to make our processes more robust.
"Regardless of the timing of this report, students and teachers can feel confident about this summer. All A Level marking has been completed and the quality of marking has been upheld. The Ofqual report does not raise any issues about last year's marks, so teachers and students can be confident about the marks they received then."
Malcolm Trobe, deputy general secretary of the Association of School and College Leaders (ASCL), said he was pleased OCR had responded quickly to ensure that all results did come out in time, adding: "It is also important to emphasise that there have been no issues identified with this year's exams."
He continued: "There are clearly lessons to be learned and it is good to see that Ofqual has highlighted in its report the specific issues which caused problems. This will help to inform all the awarding bodies as they move into a period of curriculum reform which will affect exams from 2017 onwards.
"In the new GCSEs and A levels, all exams have to be taken at the end of courses. This will put a great deal of pressure on the system each summer and will mean that many more markers are required."