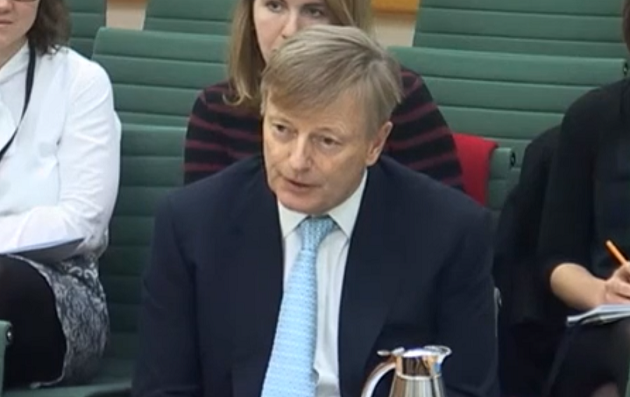 Lord Nash, parliamentary under secretary of state for schools, appeared in front of the House of Commons education committee today to talk about regional schools commissioners.
MPs only detained him for just over an hour of questions, but we still learned a few useful things…
1. We won't be seeing extra regional schools commissioners any time soon
Lord Nash was adamant that eight is the right number, and the existing regions are all in the right places.
However, he did announce plans to "resource up" the existing commissioners, presumably by boosting the support staff they have available to them.
He used the phrase "resource up" several times (to the annoyance of some on twitter).
2. The regional schools commissioners programme came in roughly on-budget last year
A great deal of noise was made about the decision to allocate £4.5m for the creation and running of the RSCs programme in its first year.
But it would appear that, for the first year at least, this was enough money.
Lord Nash described the RSCs' financial situation as "pretty much spot-on".
What remains unclear is exactly how much extra will be needed when the RSCs are "resourced-up". Lord Nash says it's too soon after the spending review to say, and that the Department for Education remains locked in negotiations with the Treasury.
3. The measures by which RSCs are judged are under review, and still haven't been published online
This relates to an ongoing row over the key performance indicators (KPIs) which RSCs are measured against.
The list of KPIs still isn't on the government's website, despite the fact national schools commissioner Frank Green has already been forced to apologise for claiming they were published last August.
In fact, we published them last December after requesting them under the freedom of information act.
According to Lord Nash, some of the KPIs are under review, and this is the reason they're still not on Gov.uk.
4. The length of terms served by headteacher board members are also under review
Committee members recently discovered that the terms of members of headteacher boards will all come to an end at the same time.
As the heads on the boards are all elected this is a legacy of their all starting at the same time. But if they all leave at once it could leave a big knowledge gap.
When asked by Conservative MP Lucy Frazer about the matter, Lord Nash admitted it wasn't ideal, and said he was looking at what could be done.
5. The number of sixth form colleges converting to academies under new rules is expected to be in "double figures"
George Osborne announced last week that sixth form colleges would be allowed to convert to academies, not least because they won't have to pay VAT if they do.
The first conversions are expected to happen as part of an ongoing regional review of post-16 education.
When asked how many of the institutions were expected to make the change, Lord Nash said he expected the number to be in "double figures".
According to the Association of Colleges, there are 93 sixth form colleges in England, which means Lord Nash's prediction is particularly helpful.