Rajbir Hazelwood is like a ray of sunshine on a gloomy day, guaranteed to perk you up.
On the day we meet, the 31-year-old is starting her fourth month with The Brilliant Club, a social enterprise that aims to widen university access for high-achieving state school pupils. Her appointment follows six years of studying and teaching in the US.
Her own journey, and her time in Missouri – a state divided over racial inequalities in the past year – have highlighted the importance of education to her and are the reasons why she now helps to plan the Brilliant Club's activities in west London. These include sending PhD students into schools to deliver university-style tutorials, and organising pupil visits to top universities.
The youngest of three girls, she grew up in Southall, west London, and remembers being "a bit cheekier and a bit naughtier" than her two older sisters, Sundeep and Sharan.
"I am really passionate about widening participation and outreach"
"When I first went to high school it was a bit of a transition and I played up a bit. But I settled in. I always got good grades and I always really liked history, which is why I ended up doing it."
She admits, however, that some of her decisions about her education were based on not much more than wanting to conform: "I stayed on to sixth form, in part because my sister was there . . . I never thought about whether I could go to another school.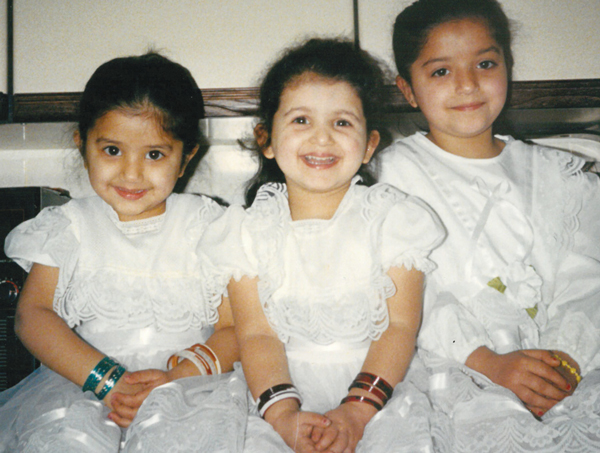 "I don't remember consciously deciding whether to stay on or not, it was, like, obviously everybody stays."
Her mother encouraged her to go to university: "She said 'Just go to university. Any subject, just go!' Not many people in my family had been to university at that point.
"My only criteria was that I didn't want to stay in London."
But, different to the woman that I meet, she admits to being shy and reserved as she began her history degree at Warwick.
"There was no one like me there, so I found my first term quite difficult. That was one of the reasons I wanted to do an exchange programme, because it wasn't like how I thought it was going to be. I made some really good friends that first year, but it took a few months. I remember struggling . . ."
During her first term she spotted a poster on a noticeboard for a year-long American exchange programme, which she swiftly ripped down to contemplate.
"It was sneaky of me to take it so nobody else could see it!" she laughs.
But, like her decision to stay at her school sixth form, her thoughts behind where she ended up in across the Atlantic was based on little research.
"They basically said to us, you could go to California Berkeley, but you have to arrange your housing. I thought that sounded a pain. 'Or you can go to North Carolina or you can go to Wisconsin'. Before the interview, someone told me that North Carolina was really hot, and I thought
'I'll go with Wisconsin-Madison.' And Wisconsin is absolutely freezing! A random set of events led to Madison, but I totally, totally loved it."
Heading over to the US as an anxious 18-year-old, accompanied by her older sister, she says she was unprepared for what the year would be like "and how long a year actually is in a country where you don't know anything. I had no sense of the money being different, the food being different, and everything that I am used to and familiar with being different. I think as an 18-year-old, you're, like, 'Oh, Americans speak English, I'll be fine!'
"It was really difficult; I felt isolated all of a sudden. My sister was there for a week and helped me to get my stuff sorted in my tiny room. Then she left and it was just me."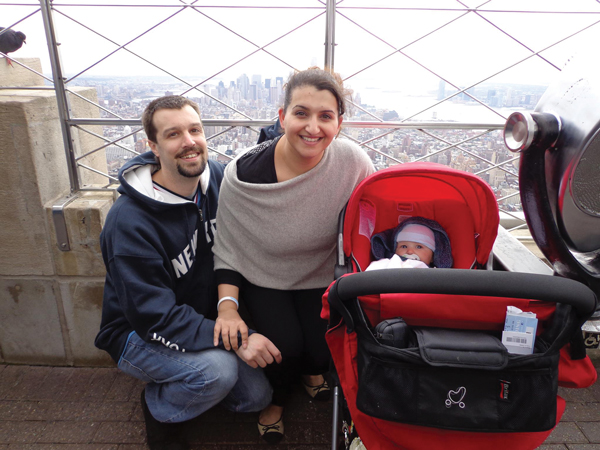 There was no FaceTime or Skype; there was Facebook but only in the US, so contact with home was mainly through phone calls.
But American college life suited Hazelwood – the social goings-on, the atmosphere and the learning style. "I was on a student loan, so there was no way I could just come home. But it was freeing, because you can't hold on to stuff. You have to make friends and figure it out."
She says the contact time she had with professors and the way seminars were held prepared her for her return to Warwick for her third year.
But her American adventure wasn't over. She headed back to Wisconsin for her masters and then PhD at the private Washington University in St Louis, where she also became a teaching assistant.
"That first semester as a teaching assistant was terrifying. It felt like all of a sudden I was in a room with these 25 undergraduates, and I had to lead a guided discussion on the readings. I was, like, 'Oh, wait – clearly this is a mistake. I don't think I should be doing this!'"
In 2013, she accepted a position as assistant professor at Southern Illinois University Edwardsville, 30-odd miles from Washington University, but vastly different.
And it was here that she noticed the stark differences between the institutions, something that in part contributed to her decision to work for an organisation such as The Brilliant Club.
"Washington is a very elite private university where the tuition fees are through the roof, but has some brilliant, brilliant undergraduates. Southern Illinois is a regional state school, so it's a lot more mixed-ability. I found challenges with both of those structures.
"That first year at Southern Illinois, I had some undergraduates who were so smart, so bright, so able, and I used to think, 'Washington University is just over the river, you could have gone to Washington', but, usually for financial reasons, they couldn't. In some ways that felt quite depressing; it was a bit sobering and made you feel a bit helpless.
"Seeing that in the classroom has made me really passionate about widening participation and outreach – if you are bright and able and want to achieve, you can. You just need the information, advice and resources."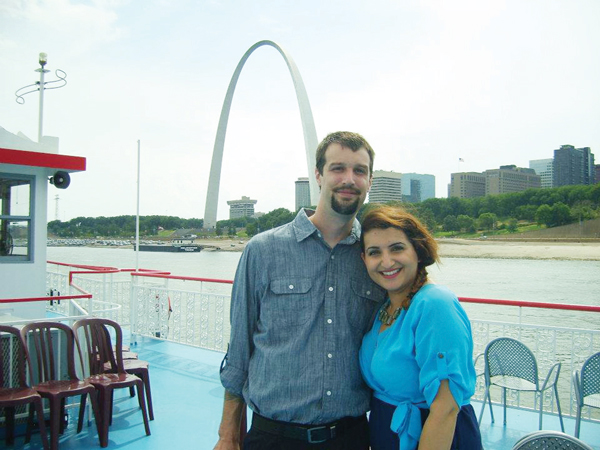 Hazelwood met her now-husband, Chad, a native St Louisian, while she was there and they have a two-year-old son, Zavier.
The family had just four weeks to move when Hazelwood got her job in London and they are back living at her parents' house.
"It's a bit weird living with your mum again, but it's nice," she says. Plus built-in childcare has it perks.
She says she would have been one of the pupils on The Brilliant Club's programme; "I went to a non-selective state secondary school, my parents don't have any history of higher education.
"We tell schools to put students on the programme who they feel are up to the challenge . . .
"There are all kinds of barriers to higher education, particularly for pupils from under-represented backgrounds, so the chance to help people to overcome that and expose them to what university life would be like, to improve their skills and attainment, I just love it. I really, really love it."
IT'S A PERSONAL THING
What was your favourite TV show when you were a kid?
CD:UK on Saturdays with Ant and Dec and Cat Deeley. I loved that time when you felt you'd graduated from the cartoons to watching things like CD:UK.
What food did you like in the US?
Toasted ravioli – a St Louis classic! It's ravioli, breaded and fried or baked and comes with marinara sauce. My husband misses it too . . . we always talk about getting a street vendor cart and introducing London to the magic that is toasted ravioli. Plus gooey butter cake – a sugary, calorific cake.
Where are you going on holiday next?
When I was doing my PhD, my holidays were coming back to see my family in London, which isn't a holiday because you're just coming home. Now we're here, America isn't quite a holiday either, so we're thinking about going to Paris for our anniversary in September. So, a mini-break to Paris.
What's your morning routine?
I wake at 5.45am, and then Zavier usually wakes around 6am. My husband isn't working right now, so he usually wakes up with him. I have to leave the house at 6.50am to get the train into London. I don't do breakfast because I can't fit it in to my morning routine. When Chad's working, it will be hectic. We're going to have to figure it all out.
Coffee or tea?
Tea! Definitely tea. There's so much coffee in America that you start rebelling.