Pupils will be "expected to know" up to 1,700 different words under proposed reforms to GCSE modern foreign language (MFL) qualifications.
The Department for Education has published revised subject content for French, German and Spanish MFL GCSEs alongside a consultation on the changes. Ofqual, the exams regulator, is also consulting on new assessment objectives for the subjects to reflect the revised content.
The DfE announced in 2019 that an expert panel would review subject content for the three GCSEs to make them "more accessible". The outcome of that review has been published today.
The revised subject content document states that students "will be expected to know 1,200 lexical items for foundation tier, and a further 500 lexical items for higher tier".
Because no vocabulary is specified for key stage 2 or key stage 3, vocabulary lists proposed for GCSE "must be comprehensive and should make no specific assumptions about vocabulary previously taught", the document states.
It goes on to state that "at least 90 per cent of words selected must be from the 2,000 most frequent words occurring in the most widely used standard forms of the language".
There will also need to be an "explicit and representative balance of different parts of speech such as nouns".
The current subject content document, published in 2015, states that GCSE specifications should enable students to "deepen their knowledge about how language works and enrich their vocabulary", but contains no specific requirement for the number of words pupils must know.
Content changes follow 2016 MFL teaching review
The revised content and consultation process follows a review of MFL teaching by the Teaching Schools Council in 2016.
The review, chaired by Ian Bauckham, now interim chair of Ofqual, said pupils needed to "gain systematic knowledge of the vocabulary, grammar, and sound and spelling systems (phonics) of their new language, and how these are used by speakers of the language".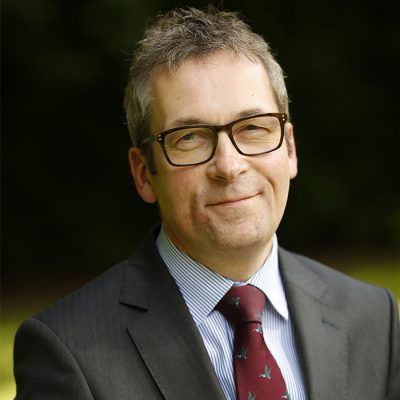 The review also recommended that teachers should "carefully plan their own and pupils' use of the new language in class to support and reinforce learning".
In its consultation, the DfE said its ambition was to produce subject content that "aligns more closely" with the Teaching Schools Council's 2016 MFL pedagogy review.
In doing so, the government believes it will ensure the subject content "reflects research in language curriculum and teaching and make language GCSEs more accessible and motivating for students".
The recommendations of the panel focus "primarily on specificity, particularly in relation to vocabulary and grammar", the DfE said.
"A precise specification of vocabulary and grammar to be taught is critical for those following a language GCSE course."
Review sought to make MFL courses less 'burdensome'
The review also "sought to reduce volume and make the course less burdensome for teachers and students", the consultation states.
"By streamlining the content in this way, students can be confident that they will only be tested on what they have been taught and exams can only contain what is specified in the content."
Alongside the DfE consultation, Ofqual is also consulting on changes to assessment objectives for the three qualifications to reflect the proposed changes in subject content.
Currently, there are four assessment objectives for GCSE MFL qualifications – listening, speaking, reading and writing – each with a 25 per cent weighting.
Ofqual is proposing three replacement objectives – "understand and respond to spoken language in speaking and in writing", "understand and respond to written language in speaking and in writing" and "demonstrate knowledge and accurate application of the grammar and vocabulary prescribed in the specification". They would have weightings of 35 per cent, 45 per cent and 20 per cent respectively.
The exams regulator is proposing that it maintain tiered assessments and non-exam assessments for speaking skills, although it is "likely that there will be some changes to the current approach to NEA".