Schools in Manchester will be able to use a pupil wellbeing dashboard to see how well their students are coping in the wake of the coronavirus pandemic.
A £900,000 pioneering programme, led by the University of Manchester and the mental health charity Anna Freud Centre, aims to survey between 30-50,000 year 8 and 10 pupils about their wellbeing.
Starting in the autumn, the three-year programme will allow anonymous data to be pulled together into an "accessible" dashboard for schools. It will enable leaders to compare cohorts, such as by sex or pupils eligible for free school meals, as well as trends more locally to ensure they can target support.
James Eldon, the principal of the Manchester Academy and chair of the Manchester Heads Group, said the city-wide project could not come at a better time.
"It's absolutely critical, particularly after this lockdown. An actual data stream, something that could be moderated across a wide range of schools, could be really useful."
It is expected students will be asked about anxiety and depression, positive emotions and questions from the GMCA's "life readiness" survey.
Warnings over pupil wellbeing in wake of Covid
Schools will only be able to see data for groups of ten or more, so children cannot be identified. The Child Outcomes Research Consortium will help schools evaluate provision such as identifying vulnerable groups and implementing interventions.
Some of the team behind the project worked on a similar scheme, HeadStart, in which pupils in six local authorities have been surveyed on their wellbeing. The scheme, scheduled to run between 2017 and 2021, has been disrupted by the pandemic.
This new project, which will cover the Greater Manchester Combined Authority region, is thought to be the first in the UK to cover all secondary schools in a city region. Schools will be approached to participate after Easter.
The NHS found the number of school-aged children with a mental health disorder rose from one in nine in 2017, to one in six last year. Covid has heightened concern.
The Manchester project still needs to raise about £200,000, but Professor Neil Humphrey, from the university, said a "conscious decision" was made to push forward because of the potential impact of Covid.
Eldon said that while it was vital to identify problems, the resources and capacity to address the issues would be "more complex" after the pandemic.
"The project will identify some real need, how does Greater Manchester collaborate to address the need across services?"
Initiative follows mental health pledges from government
In 2017 the government pledged that the NHS would run mental health support teams to improve the link between schools and local health services.
This week, Anne Longfield, the children's commissioner, said support teams should be in "every region" of England, rather than the 25 per cent the government had pledged.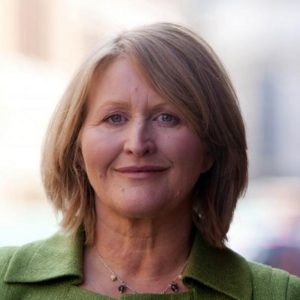 The Education Policy Institute has also recommended the government introduce a new £650 million wellbeing fund – matching the academic catch-up funding.
The think tank also suggested that aspiring school leaders should spend time in alternative provision so they were better prepared to support children with mental and emotional needs.
A government spokesperson said it was "absolutely committed" to supporting the mental wellbeing of children.
"Early intervention and treatment is vital, and we are providing an extra £2.3 billion to help an additional 345,000 children and young people access NHS-funded services or school and college-based support."