Ministers are facing calls to publish data on all pupil moves into alternative provision, not just permanent exclusions, after analysis suggested "unexplained exits" could be hiding a wider issue.
The Centre for Social Justice think tank, founded by the former Conservative leader Iain Duncan-Smith, found one in five local authorities recorded below-average permanent exclusions, but above-average rates of unexplained exits to AP for pupils who sat their GCSEs in 2017.
The problem is that government records of how many children are being educated in AP are incredibly obscure
The analysis, which uses recent research by the Education Policy Institute, has prompted warnings that some councils, schools and trusts could be using "administrative tricks" to hide the true extent of exclusion.
The government only publishes routine data on permanent exclusions, meaning there is no official record of pupils who switch schools through managed moves, or those who are illegally off-rolled.
In a blog published today, Cath Murray, the CSJ's alternative provision lead, said: "The problem is that government records of how many children are being educated in AP are incredibly obscure, which means permanent exclusion rates are one of the only ways we have of understanding what's going on.
"And if more local authorities adopt 'managed moves to AP' as standard, the press will report that exclusions are going down, and it will only get harder to check what's actually happening."
Last year, the Education Policy Institute used data from the national pupil database to identify pupils that had experienced an unexplained exit. The CSJ used this data to compare exclusion and rates of unexplained exits to AP across England.
The analysis found that some council areas which ranked low for permanent exclusions shot up the rankings once unexplained exits were also factored in. For example, Knowsley, ranked 111th in the country for permanent exclusions, actually ranks second for both exclusions and unexplained exits, while Islington moves from 75th to first place.
Murray said there were "limitations with the data", which may for example include some moves into independent special schools, but insists it gives a "more accurate picture" than permanent exclusion rates alone.
She believes the headline figure for pupil moves published by government should be a "combined rate, to acknowledge the fact that a permanent move onto the roll of an AP is an exclusion by another name".
According to Murray, the "simple change" would remove the incentive for local authorities, schools or multi-academy trusts to use "administrative tricks to hide the real picture of school exclusions".
The analysis comes as pressure mounts on ministers to say what they will do in response to the influential Timpson review of exclusions, which was released last year.
At the time, the government accepted all of the recommendations in principle, including a call for schools to remain accountable for the outcomes of pupils they exclude.
Kiran Gill, from The Difference, a charity set up to improve the quality of teaching in AP, said it had "always been a bit of a red herring" to look solely at permanent exclusion figures.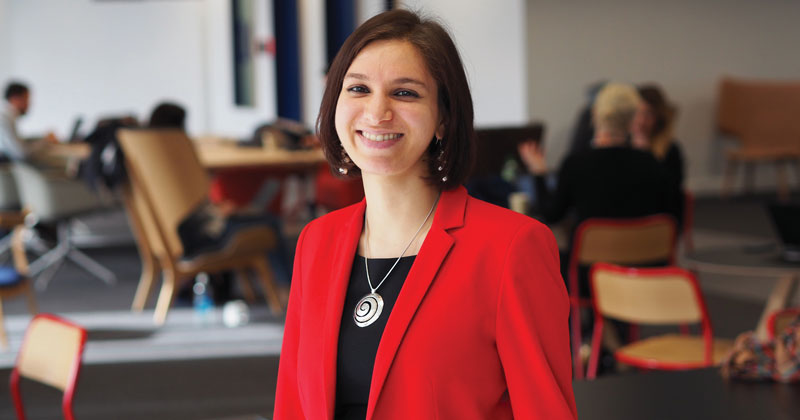 "Finally, there is starting to be more light shone on the full extent of these challenges," she said.
"It shouldn't be too much to ask, about the most vulnerable children in the system, to have some transparency over where they are being educated. We need to know where they are and how many of them there are."
School leaders have previously sounded warnings about the presentation of statistics on unexplained exits.
David Clayton, the CEO of Consilium Academies, wrote in Schools Week last October that identifying trends at a local level "has the potential to be both problematic, misleading and, potentially, damaging".
Geoff Barton, the general secretary of school leaders' union ASCL, said his organisation would "welcome the availability of more statistical information which helps to provide a fuller picture and a greater level of reassurance to the public over this issue".
But he said it was also "important to understand" that a managed move "can be an effective strategy to provide a greater level of support for a pupil while avoiding a full exclusion".
"The vast majority of schools have nothing to hide and would support any initiative which provides more information about an issue as important as pupil moves into alternative provision."
The DfE was approached for comment.