John Roberts's Instagram feed is enough to make the average person sick.
Not only does the 32-year-old spend what seems an impossible amount of time atop mountains, his fitness is so equally peaked that one recent video on social media shows him doing more than 20 press-ups with a child kneeling on his back.
Still, Roberts is no stranger to annoying people. When he set up Edapt in 2011, a teachers' union alternative that offers employment protection, but without a whiff of collective action, he received a barrage of hatemail. When former education secretary Michael Gove praised the "marvellous organisation", the barrage became a deluge.
"We knew that setting up Edapt was going to be controversial. Some of the phone calls were pretty aggressive, the emails were abusive, but you have to put that down to change. It is disappointing when you know that some of the people doing it are teachers. But changing the status quo is about making things better, not being liked, so we just acted calmly."
Changing the status quo is about making things better
It's a classic response from Roberts who, despite the bionic physique and over-achievements (he was an assistant head by 24), is a relentlessly affable and laid-back character with a Lancashire drawl and huge laugh.
Roberts lives in Manchester and has placed Edapt's head offices there, too. But we meet near Westminster in central London where he is meeting investors. After grabbing a coffee and taking photographs, he asks to go outside for the interview. "I like being outdoors!" he says, despite not having a coat.
Roberts is not one for life's comforts, mind. He rock-climbed as a teenager before signing up to the Royal Marines at 18. "I wanted to be a navy pilot. I liked the sense of service. I liked the sense of adventure. It had a team aspect to it. I went to a careers advice session and I'm not quite sure how it happened, but I ended up ticking the Marines' box."
He received a bursary to study physics at Sheffield, with the intention of going into the Marines straight after, at the height of the wars in Iraq and Afghanistan.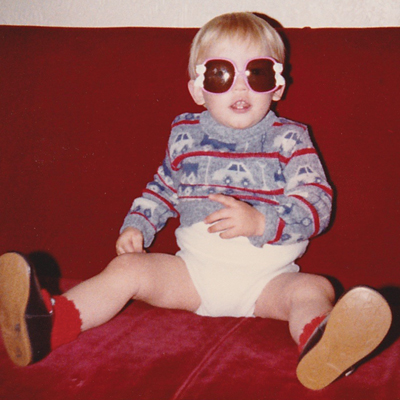 It never happened. One Sunday, a little hungover from a heavy Saturday night, he climbed a rockface in Sheffield. And then fell.
"I was used to falling. You fall a lot when climbing and you get used to controlling it. But this time I slipped and I remember thinking 'this is bad news'. I knew I couldn't control this one."
He fell 25ft, the height of a two-storey house, landing on a carpet of rock with his arm outstretched below him. "It just crumpled. My elbow was hanging out; I could see it."
His injuries, which included a dislocated elbow and broken wrist, made the road back to Marine fitness a long one. But he had managed it by the time he was nearing the end of his degree.
Home for Christmas he offered to help out at his uncle's sprouts farm, but when his back was turned and his concentration elsewhere a forklift caught the back of his knee, lurching him forward and crushing his knee between two trucks. In an instant, his cruciate ligament – the thin tissue that holds the top of your leg to the bottom half – tore in two.
"It was incredibly painful. All I remember thinking is 'the Royal Marines is now definitely over'."
With characteristic determination he was yet again able to rehabilitate himself within a year to the needed point of fitness. But there was a problem.
One operation to repair his knee had required a 'midline incision'. The cut disbarred him from entering service. The Marine dream was over.
Roberts is sanguine about it all. Some of his peers who went to Afghanistan didn't come home or came home significantly altered. "I signed up for the challenge and I would have gone, but who knows what I missed."
Working first for a climbing wall company, he was looking for another job with the same element of service of challenge and decided to apply to Teach First. After all, how different is an inner city classroom to a warzone?
All I remember thinking is 'the Royal Marines is now definitely over'
But he looks sheepish as he recalls his first year teaching at George Tomlinson school in Bolton. "I thought teaching was going to be much less of a challenge than it was when I stood in the classroom for the first time.
"I remember one pupil, let's call her 'name redacted', who was having a birthday and so decided she was going to lie on the bench at the back of the class. I was trying to take the register, going through the sorts of processes you build up that are now breaking down because it's a girl's birthday… And I'm saying 'come on, come on, we can sing happy birthday, but you have to sit on your seating plan'. She refused. So I explained I would have to escalate it to SLT. She says 'that's not happening either' and so calls her mum on her phone."
Within minutes, Roberts was greeted by name-redacted's mum, shouting at him for not celebrating her daughter's birthday while the class was going wild. "We needed to get behaviour under control, the systems were not working."
He coped, using skills acquired as a self-confessed geek at St Peter's Catholic high school in Orrell, Wigan, where his most nerdy project was creating an altimeter – an instrument that measures height – for a GCSE project.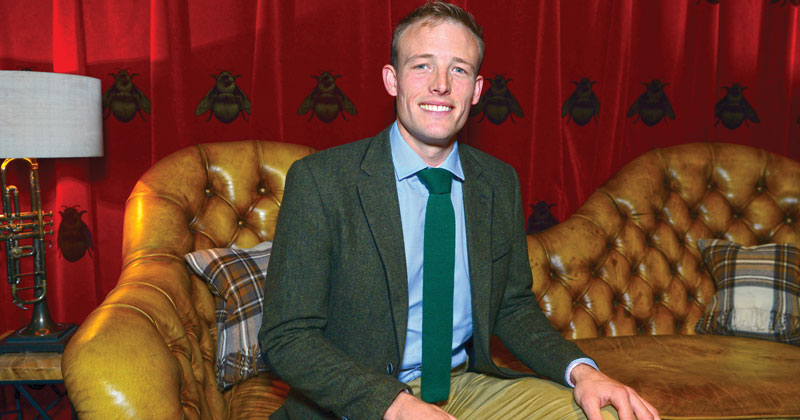 "You can get an altimeter on a watch now, but you couldn't in 1999. So I wrote to Motorola and managed to get one of their barometric sensor pressure gauges they used on jets and managed to wire it up to be sensitive enough to about 1m. So I could jump on the desk and the reading would change on the output display.
"It didn't work well and I ran out of time as it was over-ambitious. The teacher, Mr Hayes, was quite cool, but refused to predict me an A* because I didn't finish. Still, I was upgraded and got an A* in the end anyway."
Using the same ingenuity, Roberts developed a software program to help teachers at George Tomlinson track behaviour, which Ofsted credited with helping the school move from requires improvement to good with outstanding features.
After three years, however, Roberts was burned out. He planned to leave, ski for a season, and then return. However, a delay during a trip visiting schools in New York, caused by the Icelandic volcano Eyjafjallajökull, left him stuck in a room with other teachers who started riffing on the potential for disruption in education.
I thought teaching was going to be much less of a challenge than it was
"I came away thinking about allegations, and strike action, and why people were switched off from unions. I started wondering why no one had created an alternative so I thought I would investigate the barriers to entry."
Over the next two years he spoke to hundreds of people, commissioned research, found a legal partner, built a board of directors, got investors. By 2012, the product was ready to launch and within a few months had more than 1,000 subscribers.
But Roberts found himself thrust in a "bizarre" situation when Gove sent a letter insisting Edapt be given a seat at the table during his discussions with the teacher unions – a move that inflamed the general secretaries. Relationships, fraught for a time, have now largely calmed down.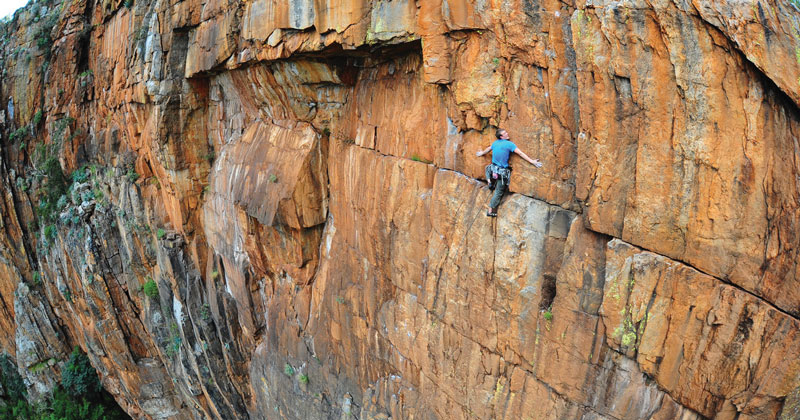 In the end, Roberts believes the organisation offers teachers a different service, from the ease of sign-up through to the type of representation during a dispute. He also argues that it allows teachers who are uncomfortable with involvement in collective actions to still have a form of employment protection. It isn't to everyone's tastes, he agrees, but he believes it triggered the unions to start improving their own services, and the feedback and growth numbers suggest there is demand for the product.
After five years is he getting itchy feet? Is he perhaps planning a new super-recruitment agency to solve the teacher shortage while simultaneously building a sanctuary for orphaned mountain gorillas?
He ignores the sarcasm and explains there is more he hopes to do at Edapt, but long term he would like to move into rock-climbing full-time. He's a trustee of the Association of British Climbing Training Trust that has developed an award for young people and is garnering support for climbing qualifications to be given GCSE equivalence, given it is now in the 2020 Olympics.
He shows a rare vulnerability for a moment. "I think my health and life suffered, to an extent, when I was at school, then setting up Edapt, from doing so much work. Health is what matters, really. I want to have more life balance than I've had," he says. The photographs may suggest otherwise but, as he gently reminds me, no one shares photographs of their worst work days.
________________________________________________________
It's a personal thing
What is your favourite book?
This is impossibly hard. I read lots in my late teens and early twenties, but have read less in the past few years. But if I was pushed, The Road by Cormac McCarthy. I read it cover to cover lying in bed one evening. As I finished the last page, I remember taking a deep breath, turning off the light and being glad I could sleep and start a new day.
What do you feel most grateful for?
The learning, experiences, health and friendships that a life of climbing and the outdoors has given me, and my parents for giving me the
freedom to do it.
If your house was burning down, after saving humans and pets, what one item would you save and why?
Boringly practical, but my MacBook Pro. It would be the quickest and easiest thing to use to keep everything running smoothly, communicate with friends and family, and to get going building everything back up.
If you were invisible for a day, what would you do?
Find Trump's tax returns and secretly place them on a journalist's desk.
If you could wake up tomorrow having gained any one quality or ability, what would it be?
Unbreakable tendons.