It's Holocaust Memorial Day and parliament's Central Lobby is bustling with school groups and easily recognised faces.
Mike Kane, MP for Wythenshawe and Sale East, greets us himself – he has no staff in London – and seems cheerful and relaxed as he guides us past the Archbishop of Canterbury and  the Chief Rabbi to the roof terrace of the Commons for photographs.
"I brought a group of children from a school in my constituency up here and got a slap on the wrist," he admits, grinning.
"Apparently I shouldn't have done it because of all sorts of concerns – security, maybe a bit of health and safety. There were about 50-60 odd children, up five or six flights of stairs.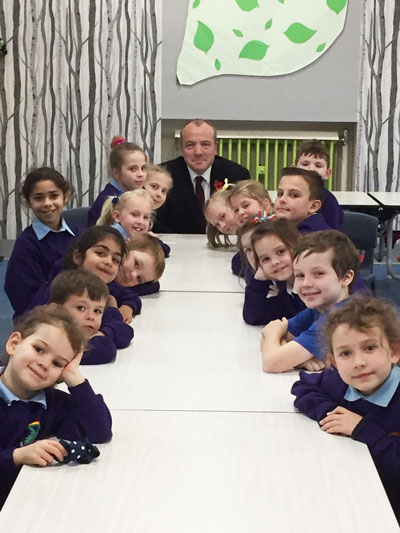 "I was approached by security, and I explained to them that these were children from one of the poorest catchment areas in my constituency, and therefore the country, and this was probably their first time outside the area where they lived. I don't think any report was made."
Kane, a former primary teacher, entered parliament almost three years ago in a by-election. He was appointed shadow schools minister in October, and he has his work cut out for him.
Labour's critics – who often accuse the party of failing to set out how it would govern differently – may be surprised that Kane brims with policy ideas and, despite his party's dismal polling, talks like a politician preparing for government.
He wants his party to focus on making schools more democratic and accountable to parents – "to coin a phrase, we need to give them back some control" – and says he will also seek to boost the prestige of the teaching profession and to improve standards.
I brought a group of children from a school in my constituency up here and got a slap on the wrist
"We can't have 24,000 schools run from the Department for Education," he says.
"The schools commissioner regions are too large. Wilshaw [Sir Michael, the former Ofsted chief inspector] said that politicians should be involved in raising standards in schools. But how can they do that? They have no formal powers.
"The new mayors of Greater Manchester, Greater Merseyside, Birmingham, will have no input at all. If the regional schools commissioners came under their remit, then mayors would be directly accountable for helping to raise standards. I see that as a way forward."
I suspect Kane's desire to make the most of his position has a lot to do with his background.
Born to Irish immigrant parents and raised in a council flat in what would eventually become his constituency, Kane seems comfortable and at ease in Westminster – although he admits that the novelty of wandering the corridors of power has not worn off.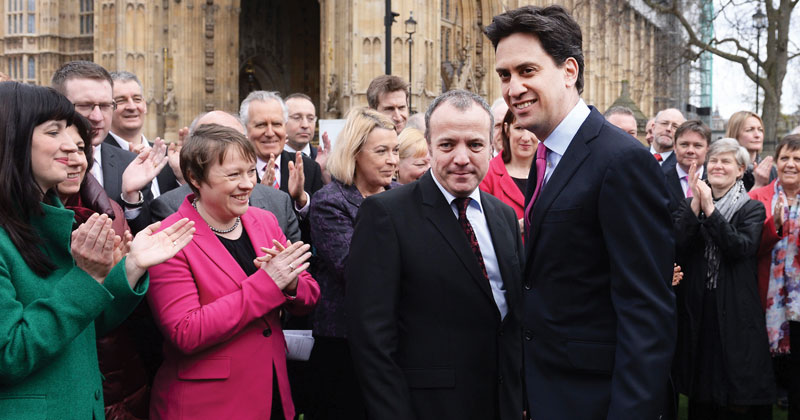 He attended local Catholic state primary and secondary schools before following his father on to building sites until his mid-20s.
Then a night course at Manchester College got him the additional A-level he needed to study social science politics at Manchester Metropolitan University. As a graduate, he worked for Manchester City Football Club.
"It was the lowest paid high status job I ever had because I could get tickets for games.
"It was the '99 play-off under Joe Royle, which is legendary in our club. Now I've got a really well paid job, but I'll let the readers decide what the status of it is."
His career in football lasted a year, and then, attracted to teaching by the encouragement of a friend and his love of music – Kane plays the flute and bagpipes – he signed up to do a PGCE.
Although he was involved in politics for many years before and during his eight-year teaching career at Springfield primary, he never imagined he would become his home town's MP.
But the sudden death of Paul Goggins in January 2014 prompted a by-election and, in the face of rising support for Ukip, local party officials wanted a known quantity. Kane was selected in the first ballot and was elected with a large majority. Re-elected comfortably in 2015, the front bench beckoned as Labour attempted to recover from one of its many internal crises.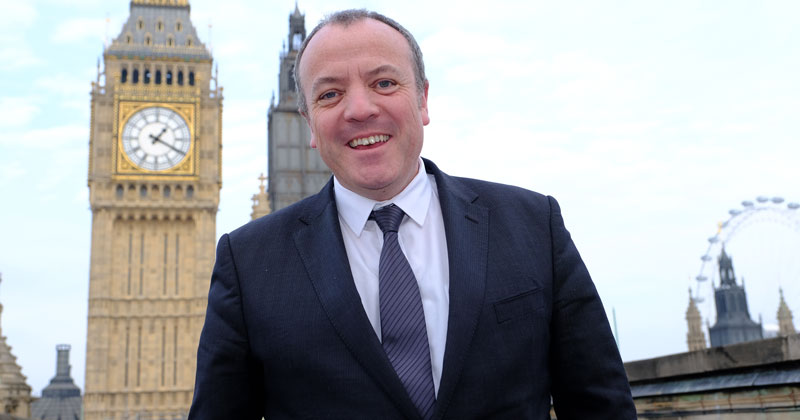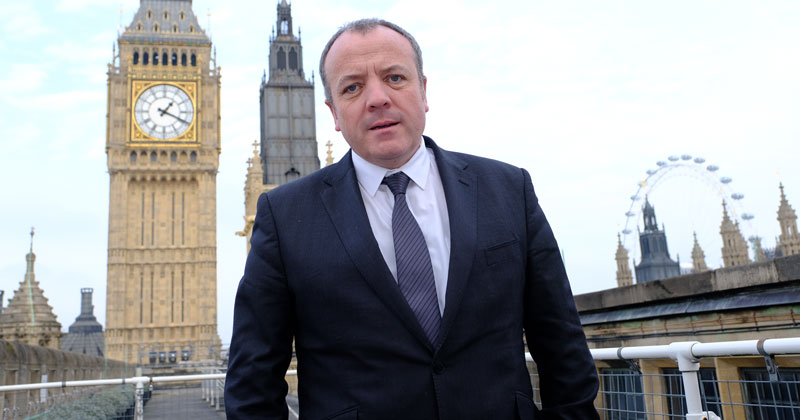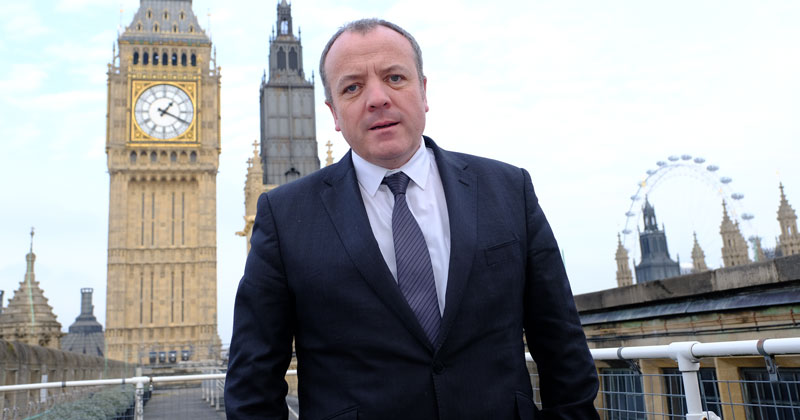 A self-confessed Blairite who backed David Miliband's leadership bid in 2010, nominated Liz Kendall in 2015 and voted for Owen Smith when he challenged Jeremy Corbyn last year, Kane was "delighted" when asked to serve in the shadow education team in October.
"As I'd been a primary teacher I thought it was a portfolio I could hit the ground running with, and I think we have," says Kane, who praises shadow education secretary Angela Rayner for her work in pointing out the "inadequacies" in government policy.
Despite his education experience, Kane faces an uphill battle in his relatively new role.
At a time when so much of the public's focus is pulled by Labour's internal struggle, he has to convince people that the party has something more substantial to say than "no more grammars".
This is certainly not politics as usual. During our interview, I tell him that Jo Stevens, the secretary of state for Wales, has just resigned to defy the whip and vote against triggering Britain's exit from the EU.
Kane is no fan of plans for an apprenticeship route to qualified teacher status
"We are where we are," he sighs when I ask about Labour's chances in a general election, "We're clearly not doing well enough in the polls, but have we seen a country in so much flux before?"
But he still believes Labour can win "if we can get our communications right and our policies right, and show the vision and guts and gravitas that we are supposed to do as an opposition".
As well as a shake-up of the schools commissioners set-up, Kane wants the teaching profession to be world-class again. He believes there are "too many tracks", and is no fan of plans for an apprenticeship route to qualified teacher status.
"It's not a craft, it's not an apprenticeship," he says. "They are trying to downgrade what being a teacher is.
"We need to go back to having world-class people applying and being trained academically. Teachers need to be given a degree of independence as well, an autonomy to carry out what they are trained to do."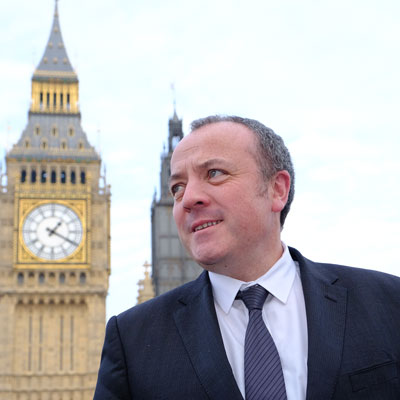 Kane's third priority is standards. He wants "continual and not piecemeal" monitoring of schools and wants the watchdog to work more closely with the Education Funding Agency to spot financial issues.
While the debate over selection appears to have united Labour in recent months, Kane does not believe any more grammars will open in this parliament, and he is anxious to move on and make the most of a job which, given the state of Labour politics, might not be his for long.
"I feel like I'm making a difference. My motto when I walked into the classroom and when I trained people aspiring to public service, or councillors, was: the primary purpose of leadership is to create more leaders.
"So every day – particularly when I get down here on a Monday from my constituency – I do feel a sense of awe and wonder that I'm walking through these doors.
"You can achieve more in a day here as an MP than some people can in a lifetime. That's a lot of pressure."
__________________________________________________________________
It's a personal thing
Your favourite book
There are two. War of the Worlds by HG Wells and The Ragged-Trousered Philanthropists by Robert Tressell.
Your favourite teacher
Primary school was definitely Mike Murray. He turned me on to mathematics in a way I hadn't been before.
Your favourite education secretary?
David Blunkett. He went through the system. He went to night school. He got the idea of pulling yourself up by your bootstraps with some support from the state – and he rebuilt schools that were falling down. When I started training, just as Labour came to power, a lot of my practice was holding a bucket under the rainwater coming in through the roof. By the end of that government … we'd rebuilt the school.
Your favourite subject to teach?
Creative writing. On Mondays we did a whole-class piece in which we did introduction, build-up, character development… and I'd have 30 children with their hands up, trying to contribute to the collective story. That was something we did astonishingly well as a school.