Private schools still saw the biggest boost in top grades at A-level following this year's exams fiasco, despite the decision to issue centre-assessment grades.
The Department for Education has published analysis of A-level grades issued this summer, following the decision to let school-provided grades stand if they were higher than calculated grades issued by exam boards.
One of the most controversial issues with the calculated grades, which were issued to pupils on A-level results days but then withdrawn days later following a U-turn, was that private schools had seen the biggest increase in the proportion of pupils achieving A and A* grades.
But today's data shows that even after centre-assessment grades were issued, private schools still saw the biggest rise in top grades when compared to results last year.
This year, 60.9 per cent of grades issued to pupils in independent schools were an A* or an A, up 16.6 percentage points on last year, when 44.3 per cent were top grades.
The proportion of top grades issued in state schools only increased by 12.7 percentage points, from 23 per cent in 2019 to 35.7 per cent this year.
Private schools also saw a much bigger increase in the proportion of A* grades, up 11 percentage points, compared to a 6 percentage point rise in state schools.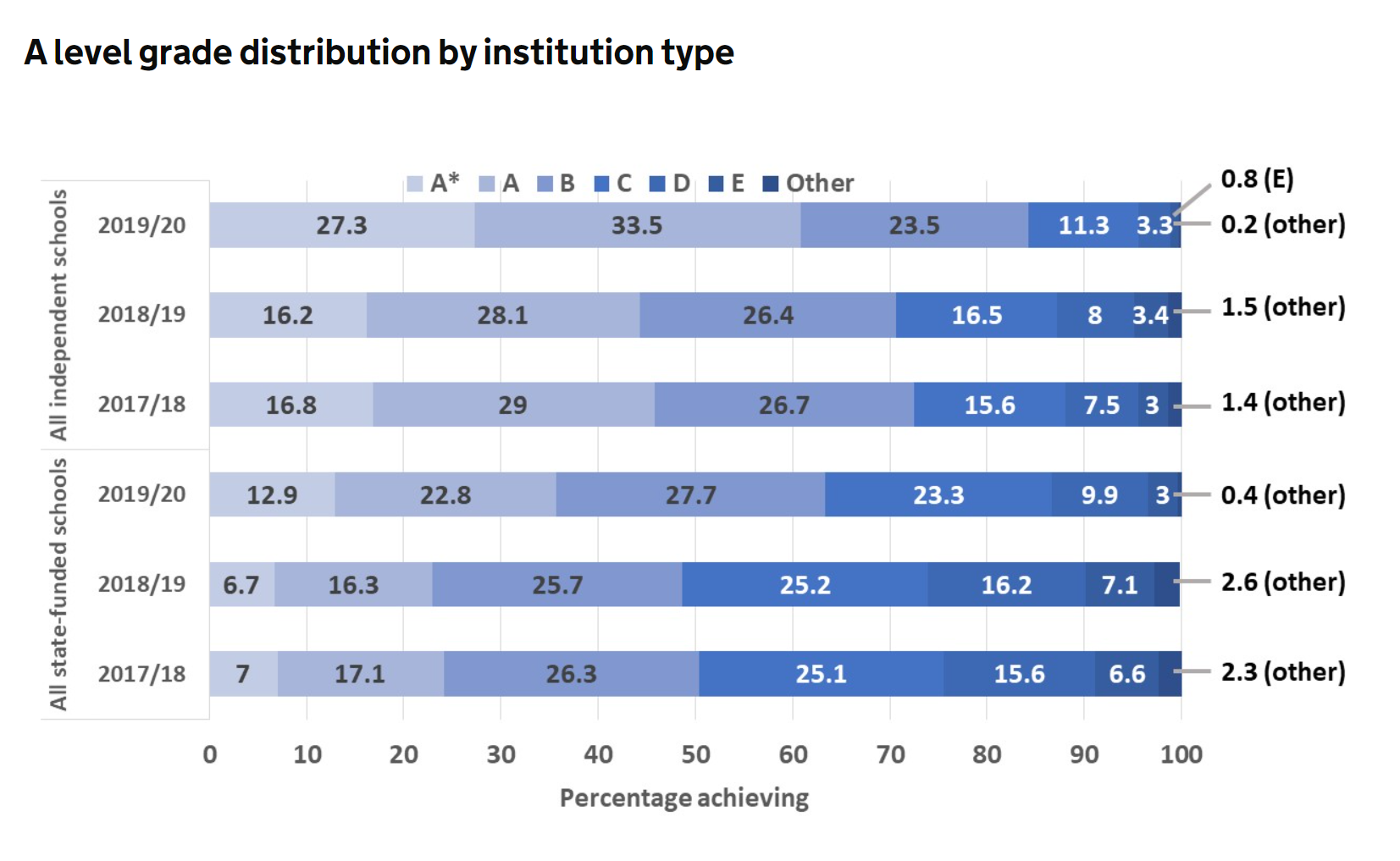 The decision to issue centre-assessment grades mean that results overall were inflated this year compared to last.
Today's data shows the average point score per A-level entry was 39.51, up from 33.77 last year.