The winners of a national cybersecurity competition for girls have been invited for afternoon tea with the Duke of York.
The team of four year 8 pupils from The Piggott School in Berkshire were invited to Buckingham Palace after taking first place in the CyberFirst Girls Competition, beating over 4,500 other pupils from across the UK in a series of 170 computing challenges.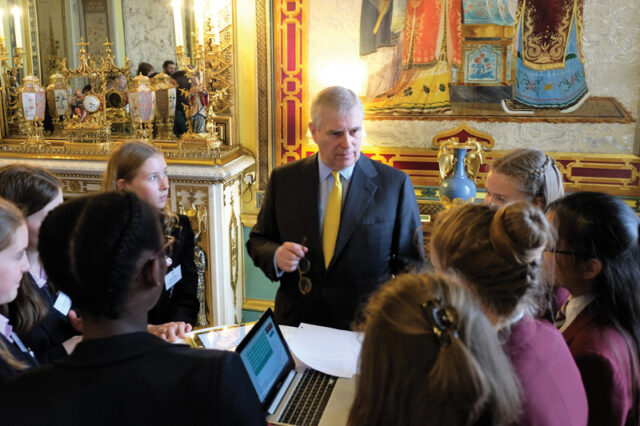 Dubbed "the Computifuls", the team were joined at the palace by 40 fellow finalists of the competition run by the National Cyber Security Centre (NCSC), a part of GCHQ.
During the royal visit, the finalists went head to head once again in a mini competition to showcase their STEM skills, before having tea, cake and a chat with Prince Andrew.
"Since the girls won, the school has been on a massive high," said Pat Bhattacharya, the school's head of computer science. "They're are now doing lots of assemblies for year 7, and I'm using their experience to inspire other girls to think of taking up this subject."
As part of their prize for winning the competition, the Computifuls each won a laptop, a goodie bag and £1,000 for their school to spend on new IT equipment.
"The CyberFirst Girls competition shows us the vast amount of female talent in our schools and just how skilled they are," added Chris Ensor, deputy director for skills and growth at the NCSC.
"Females are worryingly underrepresented in the global cyber workforce, but there are exceptionally talented girls in our schools that can help make the UK the safest place to live and do business online in future years.