Drama students from a Gloucestershire secondary school have had the chance to find out about careers in the circus.
The 45-strong group of GCSE students from Archway School in Stroud paid a visit to Giffords Circus to watch an evening show, and they spoke to its owner Nell Gifford, during a Q&A for local young people interested in careers in performing arts, music, costume design and comedy.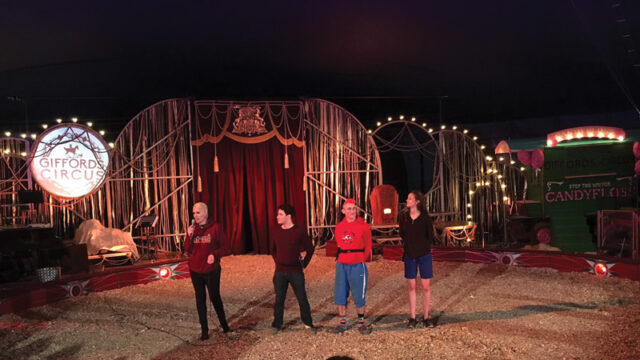 Also taking part was acclaimed theatre director Cal McCrystal, as well as cast members Tweedy the clown, fourth generation performer Dany Reyes, and Nancy Trotter-Landry, who discussed their own stories of joining the circus.
"I think speaking to the performers made the students feel like anything was possible and the world was their oyster," said Vicky Rossiter, the school's head of drama.
"There are so many roles involved here at Giffords, from performers to designers, directors, clowns and musicians," added Gifford. "It is the most amazing industry to work in and is often overlooked as an art form and career option.