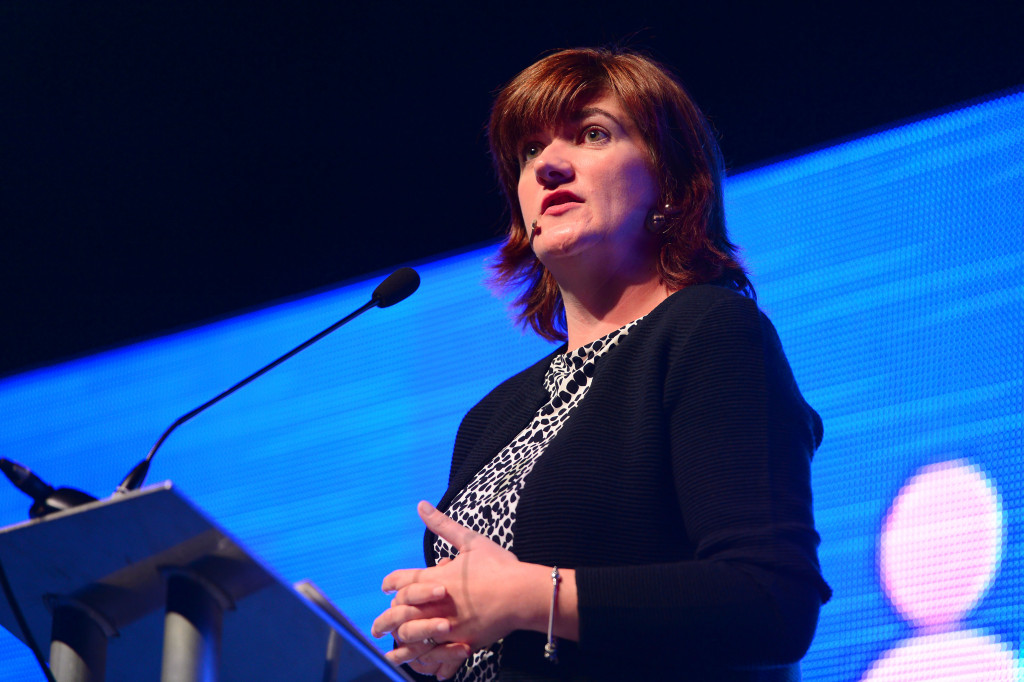 Education secretary Nicky Morgan has a big speech planned for tomorrow. Testing at primary level is definitely on the agenda, but a briefing to national and Sunday papers has resulted in some differing reports. Here's what we know so far…
1. Primary school testing will be a key subject in the speech…
Regardless of whether the government got the message it wanted out of the newspapers that were briefed on this for Sunday publication, it's clear testing is going to come up when Ms Morgan speaks at Policy Exchange tomorrow.
The Guardian, Daily Mail, Telegraph and Sunday Times have all reported that a review of testing at primary level is on the cards.
The Telegraph is reporting that every seven-year-old in England will have their test scores sent to the government, while the Guardian speculates that a review could put standardised national tests "back on the agenda".
2. The government doesn't want you to think this is a U-turn…
Claims in the Daily Mail and Sunday Times that the review represents a u-turn in government policy have not gone down well with ministers.
Schools minister Nick Gibb was quick to reprimand the Sunday Times on twitter after it claimed that "tough" new baseline tests for younger children proposed by Morgan's predecessor Michael Gove could be scrapped following pressure from teaching unions.
The Department for Education has also tried to play down reports of a u-turn, telling the Guardian that "contrary to what was reported", the new baseline assessments would "not be scrapped".
A spokesperson said: "All primary school assessments at five, seven and 11 will remain. Indeed we are looking at ways to make them more rigorous."
3. Morgan will be sticking to her guns on compulsory English and maths re-sits in year seven…
The education secretary is reportedly going to use her speech to re-affirm her commitment to a key election pledge.
During the campaign, the Conservatives announced that those who started key stage 3 without a "good pass" in English and maths at key stage 2 would be forced to re-sit the tests.
Figures from the Department for Education show that around 100,000 young people each year fail to reach the 'floor standard' for English and maths at key stage two.
Only seven per cent of pupils who achieve a level three or below at age 11 go on to achieve five or more GCSE passes at 16.
4. If you're confused about the reports in various newspapers, you're probably not alone…
Several high-profile people in the world of education have raised concerns about the briefing process which resulted in the stories being published.
One such complainant is Dr Mary Bousted, general secretary of the Association of Teachers and Lecturers.
She told Schools Week that people were "getting heartily sick" of "kites being flown in the Sunday press" while everyone else had to "wait on tenterhooks" for key announcements.
She said: "Either there's a row in the DfE and different papers are being briefed by different interest groups, or whoever's doing the briefing has got the message wrong.
"Either way, this is not an effective approach to policy-making."
5. A row over the testing review could overshadow another much-anticipated announcement in the speech…
The launch of a national teachers service, designed to get teachers to work in areas struggling with recruitment, is also expected to be in the speech.
But although this news has been reported, the focus has inevitably been, and is likely to continue to be, on the evocative issue of testing.