Inadequate teaching materials are holding pupils in England back and increasing teachers' workload, a right-leaning think tank with close links to the government has said.
A report by Policy Exchange, an organisation founded by the former education secretary Michael Gove and ex-skills minister Nick Boles, found teachers rely too heavily on unregulated free online resource banks, because schools are not buying higher-quality material in "sufficient quantities" or "on a regular enough basis".
The research, authored by the think-tank's head of education John Blake (pictured below), concluded that institutions such as multi-academy trusts, learned societies, subject associations and museums should be supported to build "coherent curriculum programmes".
These programmes should create rigorous schemes of work, lesson plans, textbooks and worksheets, provide knowledge and skills that are "both academic and technical", and refer to research that has been carried out in the relevant subject.
They should also provide training in how to use the resources effectively and set out methods of assessment.
The study, entitled 'Completing the revolution: Delivering on the promise of the 2014 national curriculum in schools', claims poor resources are adding to the workloads that are causing teachers to leave the profession in England.
"The material teachers are using is of generally low quality and not designed as part of a coherent curriculum, therefore teachers are still required to do substantial amounts of planning to make the material useable," it said. "This also means that teachers need to revisit topics within subjects to ensure content is mastered."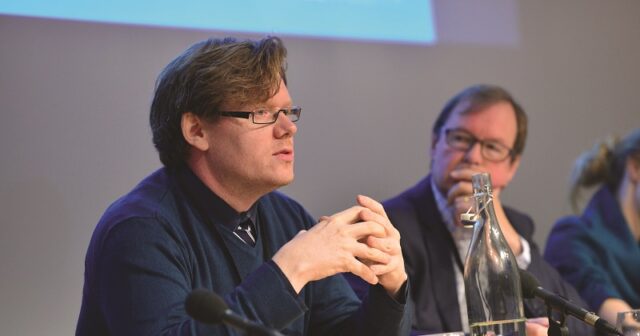 The £7.7 million curriculum fund set up by Justine Greening in January to pay "cultural and scientific institutions" to develop new teaching resources should be distributed as initial capital for reputable institutions to embark on or expand their work in creating coherent curriculum programmes, Policy Exchange said.
Organisations should be required to prepare bids for money from the fund to show how the will develop a curriculum programme, and teachers who want to share their ideas should be eligible to participate in a competition to "matchmake" them with reputable publishers who can help to put their thoughts into practice.
The study also proposes merging the £75 million teaching and learning innovation fund and the £140 million strategic school improvement fund into a single 'school improvement fund', which has a curriculum strand from which primary schools and schools in the government's opportunity areas could bid for funding spend on resources.
Ofsted should include assessment of curriculum quality in its new framework, which due for review in 2019, the report adds, and all schools judged to be 'coasting' or 'requires improvement' should be compelled to use external resources.
Blake, a former history teacher, said classroom teachers need "the most effective tools available to lead their students' learning, not expecting them to produce everything themselves".
"Government shouldn't be developing curriculum resources – institutions like museums, school groups and publishers should," he said.
"This is an opportunity for the new secretary of state to improve the quality of education for England's children and ease the workload of teachers."