Police have arrested two men in connection with an investigation into a stolen Maths A-level exam paper offered for sale online.
Detectives from the Met police launched an investigation after being informed by exam board Pearson on Friday that an exam paper for its Edexcel C4 A-level maths was being sold online.
A Met police spokesperson said they are now investigating where the exam paper was stolen from. They have since arrested two men, aged 20 and 22, on suspicion of possession of articles used for fraud.
Both men have since been released under investigation pending further enquiries.
Pearson, which owns exam board Edexcel, said it was made aware on Friday last week that exam papers were being sold online – which they said was too late to replace the papers due to be sat that day and the following Monday.
As the exam board did not believe the information was widely spread, it chose not to postpone the exams nationwide.
Instead the board offered replacement questions for the papers to be sat in a small number of schools and colleges. Pearson staff visited those centres to help teachers issue the replacement questions.
Separately, Pearson confirmed that it has concluded its own investigation into content from its Edexcel A-level economics exam being posted on social media 20 minutes before the exam was due to be sat.
Pearson said it had "moved quickly" to identify the alleged individuals involved, and will now be "following established disciplinary procedures". It did not believe any individuals were advantaged in the exam due to the limited amount of revealed information.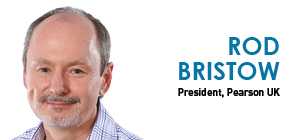 Rod Bristow, president of Pearson UK, said: "Exams are an integral part of our education system, and a professional and fair exam system is underpinned by a strong partnership between exam boards and the schools and teachers we work with every day.
"We are very grateful to all teachers and students for their understanding, and for working with us over the exam season."
Bristow also said additional statistical analysis is undertaken once marking is completed to establish any patterns in results that are unusual for a particular student or school after exam paper breaches.
He added: "No student will be asked to re-take a paper and every student should be confident that we will mark and award Maths A-level and ensure fair marking and fair results.
"That guides everything we do, working with the other exam boards and the regulator to be certain that every student gets the grades that he or she deserves."