The government remains committed to ensuring that no school loses money under the new national funding formula, the education secretary Justine Greening has said.
Speaking in parliament today, Greening indicated that her department would continue with its plans for a per-pupil funding floor in the formula – something that was promised in the Conservative Party's manifesto.
We're going to make sure that no school has its budget cut as a result of the new formula
The pledge was made in response to criticism – much of which came from Conservative MPs – of the government's initial proposals for a national funding formula, which would have resulted in funding cuts for more than 9,000 schools.
However, ministers have yet to announce how they will find the extra cash for the funding floor, after prime minister Theresa May dropped manifesto plans to save £650 million a year by scrapping universal infant free school meals from the Queen's Speech.
The government confirmed it would deliver "fairer funding" for schools in the Queen's Speech. However there was no further details about how much extra money would be put into the overall schools funding pot.
Greening, who was re-appointed as education secretary earlier this month after narrowly keeping her seat in the general election, faced pressure from MPs on both sides over school funding details as she made her first speech in this parliament.
When pressed on the formula, which had looked in doubt during the election campaign but subsequently featured in the Conservative manifesto and in last week's Queen's Speech, Greening said the address had made it clear that the government was "determined" to introduce its funding reforms.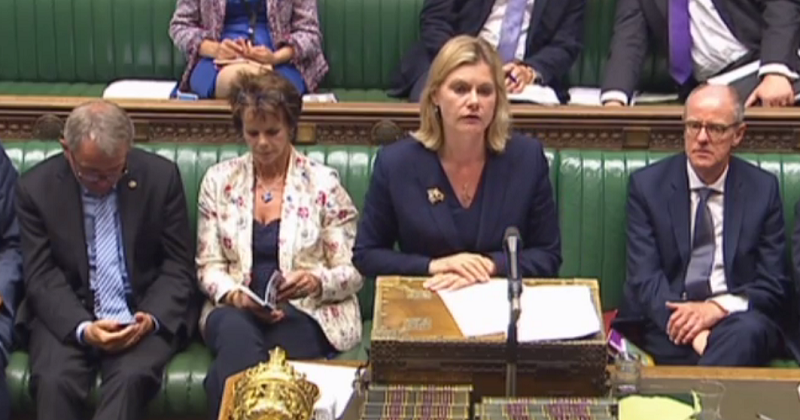 "As outlined in our manifesto we're also going to make sure that no school has its budget cut as a result of the new formula," she said, also repeating the party's pledge to increase the overall school budget over the coming years.
"Now that the consultation is finished we're going to explain our plans for the fair funding of schools shortly."
The education secretary said it was "absolutely right" that the government remained committed to introducing fair funding.
"We hold all schools to the same standards and the same accountability framework and it makes sense that we should make sure that children are funded comparably wherever they are in the country," she said.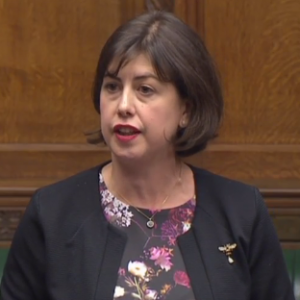 However, Greening and other Conservative MPs were accused of "having their fingers in their ears" by the former shadow education secretary Lucy Powell, who said the public were "fed up to the back teeth" of cuts to public services.
"Before we get into the fair funding formula, every single school in this country will lose between eight and nine per cent of their budgets over the course of this parliament with two years of the last one because costs have gone up," Powell said.
"When the government say they are protecting budgets in cash terms they are not protecting them in real terms, so even the winners out of the funding formula will still 3 per cent of their budgets and the losers will actually lose 11 per cent. Every single school in the country are losers."