Ministers must issue a "serious response" to the education committee's landmark SEND report, Robert Halfon has said, as he admitted the plight of families had "shamed" him.
The newly re-elected chair of the Parliamentary education committee also believes direct inspection of academy trusts has "got to happen" and hit out at small-scale cash pledges by ministers to grab headlines in national newspapers.
What parents have to wade through, this awful, awful treacle of bureaucracy, is unbearable
Halfon, who was re-elected unopposed this week, insists priorities for the cross-party committee will be set by the entire membership once other MPs are elected.
But he is clearly keen to pick up where the last committee left off on SEND and alternative provision.
"I want to be sure of what the government is doing to implement some of our recommendations and what's happening to the reviews. Are they becoming policy?"
The MP says the SEND inquiry, which took 18 months and received more than 700 submissions, had "a huge impact" on his life "not just in terms of working in parliament, but what I learned, and the anguish and anxiety of parents".
"What parents have to wade through, this awful, awful treacle of bureaucracy, is unbearable," he said.
Figures obtained by The Times in 2018 revealed councils had spent around £100 million fighting parents over support for their disabled children over four years, although they have lost nine in ten appeals.
"It does shame you as an MP," he adds. "You sit with a group of parents and you just see that they have to struggle every single day just to get the basic support for their child with special educational needs."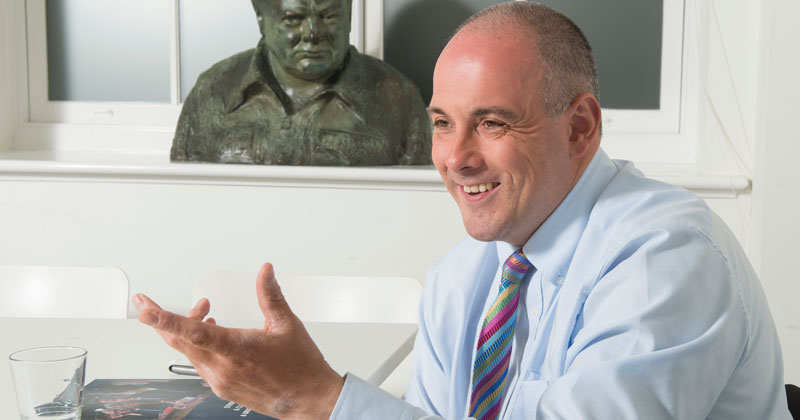 Halfon's new committee will look very different. Former members Michelle Donelan and Emma Hardy have been appointed to the government and opposition frontbench education teams respectively. Trudy Harrison is now the prime minister's parliamentary private secretary.
"Clearly education committee is a ladder of opportunity," the chair jokes, deploying his famous catchphrase.
Parliament also looks very different now, too. So how can Halfon, a Conservative, reassure those who doubt his ability to hold his own government to account now that it has a large majority?
"First of all, I'd say all they need to do is look at my record in the last parliament," he says.
"And secondly, my passion is education. I wake up thinking about it, I go to bed thinking about education and skills. And I want to make things better. That's why I'm doing the job."
Investigating the plight of demographics that get "left behind" by the current education system is a priority for Halfon, as is probing the activities of education quangos.
"Some of them are pretty big cash cows, untouched by austerity," he said. "We're talking about [shortages of] funding and yet some of these quangos can spend money seemingly unsupervised, wherever they want."
The last education committee savaged the Careers and Enterprise Company over its spending on research and events, and Halfon has said the body can be "ludicrously wasteful".
The accountability of the academy sector is also likely to come up. Halfon supports academies and thinks they work "on the whole". But he believes some academy trusts have become "too big" and disconnected from their communities.
He thinks direct inspections of trusts has "got to happen", and that quicker intervention is needed once failure is identified.
"I'm not necessarily hung up about whether it's Ofsted or the regional commissioners, but give one body significant powers to go in and sort it out. It seems to take ages if there's a failing academy to transfer the school."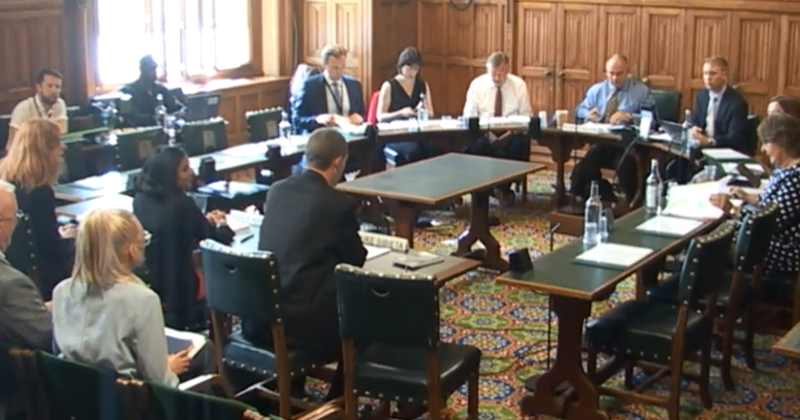 Halfon heralds additional funding for schools announced last year as "an important step forward", and believes his committee helped put the issue on the agenda. But he's irritated with some of the government's other recent small-scale funding announcements.
Ministers have recently invested £2.4 million in school sports, £11.8 million for breakfast clubs, £4.6 million in education technology, £2.5 million for careers hubs and £10 million for behaviour hubs.
"Every five minutes, there's a new announcement," Halfon says. "£10 million here, £20 million spent on this. It's all welcome, I'm not against any of it. But it's a lot of clothes pegs often without a washing line.
"I want to know the why. Why are we doing these things? Rather than just 'this is for the Sunday papers, the Sunday Times. On Tuesday, we'll have something in the Sun about white working-class boys. On Friday, we'll go to the Guardian because we're going to invest in music or whatever it is'."
Halfon also revealed a disagreement between him and Nick Gibb, the schools minister, over teaching apprenticeships when he was still at the DfE.
Halfon, a champion of degree apprenticeships, believes the alternative route into the profession should exist, but added: "Nick wants everyone to have a graduate degree. He wants everyone to have an intellectual foundation. He's worried that [apprenticeships] will become woolly, there won't be the supervision.
"But if you have a degree apprenticeship, you can get the best of both worlds. You earn while you learn. There's no debt. And there's a good job, a teaching job at the end."