The government needs to improve its teacher supply model and pilot a 'Teach North' training project to improve school performance in the north of England, a leading academies boss has urged.
A review of the role of schools in the government's 'northern powerhouse', by Dixons Academies chief executive Sir Nick Weller, has found that teacher effectiveness is the "most important determinant of pupil outcomes" in the region, and called for action to improve the situation.
In his final report, released this afternoon, Weller recommends improvements to the teacher supply model so it takes "better account of local need", and proposes a pilot of a new 'teach north' scheme to attract and retain newly-qualified teachers in the region's disadvantaged schools.
The report did not reveal more details about the plan, and northern school leaders have now called for more clarity.
Mike Parker (pictured right), director of Schools North East, said Weller was "absolutely right" that the recruitment and retention of high-quality teachers and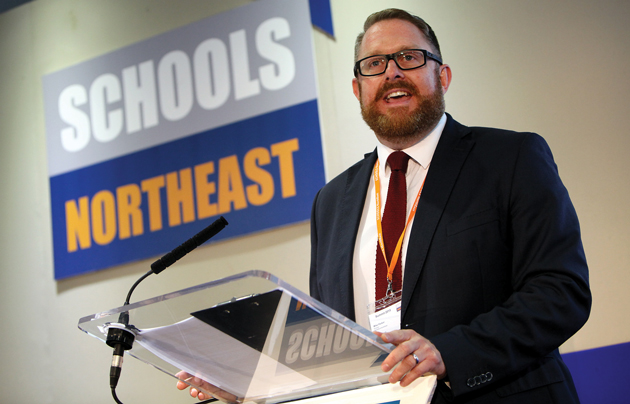 leaders was the "greatest barrier to transforming fortunes in northern education".
"The problem of getting high quality teachers into the more challenging schools is not new and Teach First is already working in the region to address skills gaps in the most disadvantaged schools," he said.
"That isn't clear is how a teach north initiative would be different from Teach First. The schools strategy also doesn't identify how to incentivise them to stay, particularly in more remote or disadvantaged communities.
"Sir Nick is right to highlight shortfalls in teacher supply. The government lacks clarity on current gaps and future pipeline issues. Better intelligence and more focused solutions are essential in plugging the gaps."
Weller has also called for restrictions on school conversion, recommending that only schools with "strong evidence of progress over three years" can convert to standalone academies. He also urges standalone academies to merge with others and form "more sustainable" small multi-academy trusts.
Academy status should be restricted to schools with strong evidence of progress over three years
"Teacher effectiveness is the most important determinant of pupil outcomes," he said. "Raising educational standards in the north requires us to attract, train and retain high-quality teachers and leaders in the region so that every child is taught by an effective teacher.
"In my view, the most important step we can take to address educational  under-performance in the North, particularly for schools in areas of deprivation, is to meet the challenge of teacher supply."
Weller said the academies movement had "progressed more slowly in the north", and that successful schools needed to be challenged more, and "feel a moral imperative to support struggling schools through sponsorship arrangements".
He said that accelerating the growth of multi-academy trusts was the key to driving up standards.
However, the research that Weller's report was based, also published today, cited numerous data publications that suggested school type did not appear to be a factor affecting school performance.
The research report, Education in the North of England, said: "There is a substantial variation in school performance between different local authorities which, in the research we have reviewed, is not explained by their rate of academisation."
Yet Weller said academy sponsorship was an important school improvement mechanism that "in my experience, enables outstanding headteachers to make a difference in more than one school".
Weller's review was published today to coincide with the government's Northern Powerhouse vision.
In the document, the government said the quality of teaching is "the single most important factor influencing how well pupils achieve in schools".
The government said it will consider the specific requirements, but promises to fund approaches to attracting and retaining high-quality teachers and continue to invest in building MAT capacity.