This morning the Department for Education (DfE) put out the results of the latest phonics screening check. We have gone through the mass of data to pick out these six key points.
1. The DfE likes to put out the top 10 tables, but, no surprise, they predominantly feature London boroughs.
So, here are the top performing local authorities (LAs), excluding London. Lots of northern authorities in the list. Big up the northern powerhouse!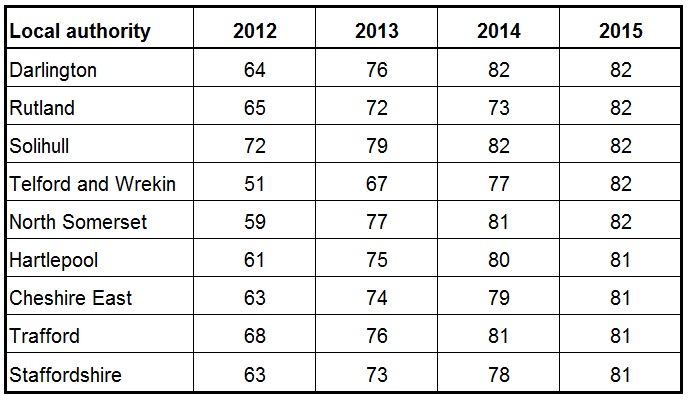 2. Now, let's take a look at those LAs who have improved pupils' results the most since phonics was introduced in 2012. Telford and Wrekin makes both lists so far.

3. The next is a bit of a larger list. The following are all the LAs with a gap of more than 20 percentage points between free school meal pupils and their peers.
Notice that the Isle of Wight, while substantially improving its results overall, is not narrowing the gap between FSM pupils and peers.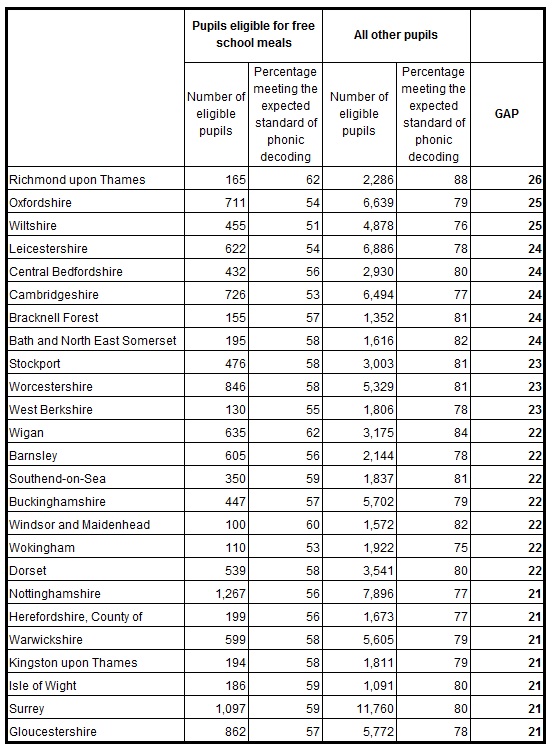 4. What about children with special educational needs (SEN)? The next two tables show the gaps between them and their peers by LA. The first shows pupils who have SEN support.
These are the LAs where the gap is 50 percentage points or higher: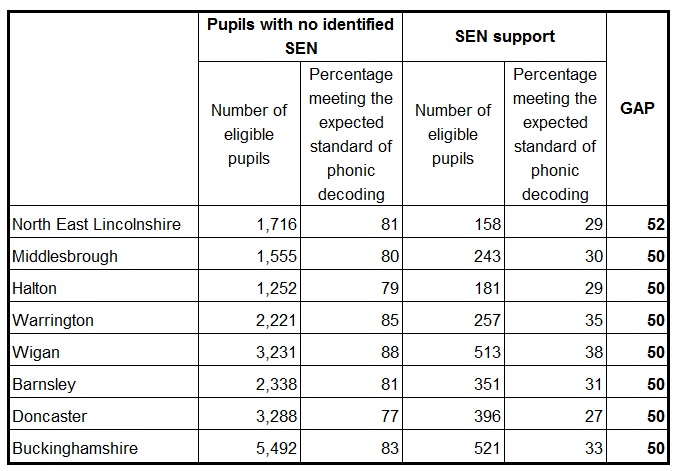 5. The gap gets even larger when we look at pupils with SEN statements or education, health and care (EHC) plans. These are all the LAs with a gap of more than 70 percentage points.
The north east isn't doing so well in this one, with its average gap being 72 percentage points. Telford and Wrekin, a previous star in the above tables, has a gap of 73 percentage points. Staffordshire, one of the top performing LAs in the country, also has a 73 percentage point gap between these pupils.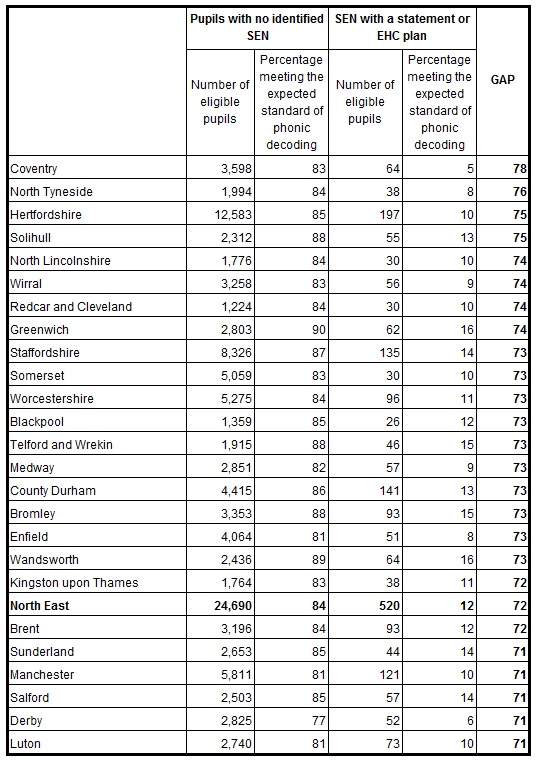 6. And finally, the usual stats. Girls do better, no shock there.
But free schools are the winner (just) overall with an average of 80 per cent of pupils meeting the required standard, however, they teach the smallest number of pupils. Sponsored academies trail behind with 73 per cent.