Teachers should get 'golden handcuff' payouts in a bid to tackle recruitment and retention problems, Sir Michael Wilshaw will say today.
Launching Ofsted's annual report, which will identify teacher recruitment as a "very real problem" across England, Sir Michael will call for financial incentives  to tackle shortages of teachers in STEM subjects and issues with teachers leaving to teach abroad or in independent schools.
The chief inspector will also say an overall improvement in the quality of schools is "largely down to primary schools", and warn that the performance of England's secondary schools continues to "lag behind".
He will also describe how children in the north and midlands are less likely to attend a good or outstanding secondary school compared to peers in the south.
Blaming a lack of improvement in the worst-performing areas of the country on a "lack of political will", Sir Michael will say there is "urgent need" for a London challenge-style approach by MPs, council bosses and headteachers "to raise secondary school standards in towns across the north and midlands".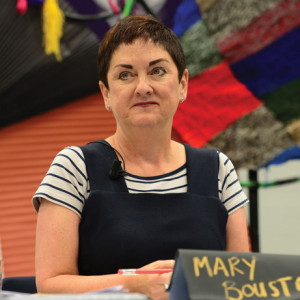 Association of Teachers and Lecturers general secretary Mary Bousted said Sir Michael's recognition that the London challenge was "highly effective" in transforming schools in the late-1990s was "an embarrassment to the government".
Dr Bousted said: "If it is true the government is going to force all schools to become academies, then more will operate in isolation, leading to greater inequality in school quality and make it harder to raise standards across all areas of the country."
Professor Alan Smithers, director of the Centre for Education and Employment Research at the University of Buckingham, said he was "not convinced" by the diagnosis about political will.
He said: "No one is quite sure why the London challenge was so successful: it could have been the ideas, the money, the cooperation; or it could have been the immigration from other parts of the UK as well as from abroad."
Sir Michael's comments about school performance in the north of England clash with the views of Mike Parker, director of the Schools North East group, who told the organisation's summit in Newcastle on October 15 that the region had "consistently improved" over the past five years, with "more good or outstanding schools than ever before".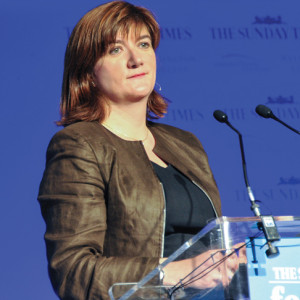 He said: "Let's put this in context – the north east lags national averages by 2 per cent at requires improvement and 1 percent at inadequate in secondaries.
"We only have 170 secondaries in the region so an upwards shift of just 5 schools would bring parity."
Education secretary Nicky Morgan claimed the landscape of English education had been "transformed" over the past five years and that initiatives such as funding academy chains in the north of England and "creating a National Teaching Service" were extending opportunities to every single child