The only person at Brookfield who doesn't seem to believe that the special school's head is now a dame is the recipient herself. Staff are still buzzing about the New Year's Honours award, but Dame Oremi Evans seems dumbfounded.
"I had the letter on a Saturday morning and froze. I didn't even see the damehood. I thought it was an OBE, an MBE or a CBE. I was just ecstatic. After about the tenth read I realised what I had.
"I ran up to my husband Clifford and told him that I was going to show him something now, but not to get excited because I'm sure I'm going to get a letter next week saying it's all been a mistake. I was adamant it wasn't me they were writing to. I don't think it's really sunk in. It's the top award. You don't usually get it unless you get another first."
It may all have been "just an unbelievable shock", but her family certainly has form when it comes to reaching the highest levels. Dame Oremi was born in Lagos, Nigeria, where she spent her childhood and most of her teenage years. She grew up in great privilege: Sir Omobolaji Bank-Anthony, her billionaire father, was friends with Margaret Thatcher, Edward Heath and Indian leader Mahatma Ghandi. Sir Omobolaji was knighted in 1960 for his philanthropic work.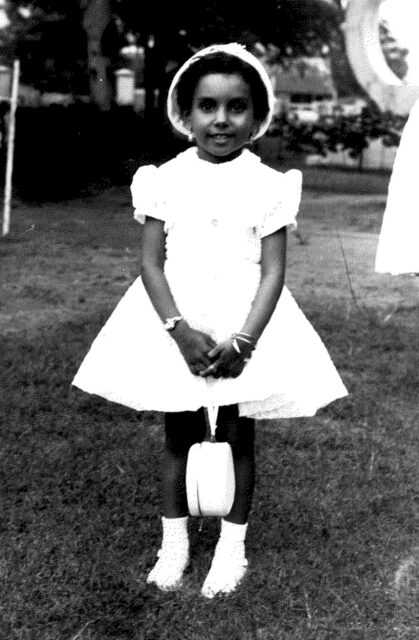 Her father was a key influence – "a very inspiring person" — in Dame Oremi's life. A self-taught man, his first business venture was hawking pens on Lagos streets. During the 1960s many European companies needed a Nigerian backer, so her father became chairman and director of a number of European companies, including Mobil Oil.
She says her father was "really a decent person" who, when he died, left none of his children any money "because he started off with nothing".
"I respected him for that. His way of showing us his love was by giving us things and all the travel and whatever, but when he passed away he wanted us all to stand on our own feet. I am now a trustee of his charity in England."
Her father was Nigerian; her mother was of Scottish and Nigerian descent. Her mother's first marriage was to a Swiss, killed in a car accident in Lagos leaving her with three small children. She then met Dame Oremi's father. "She was his second wife and we didn't live with him. My stepmother couldn't have any children. She was the Lady Bank-Anthony, whereas my mum was not."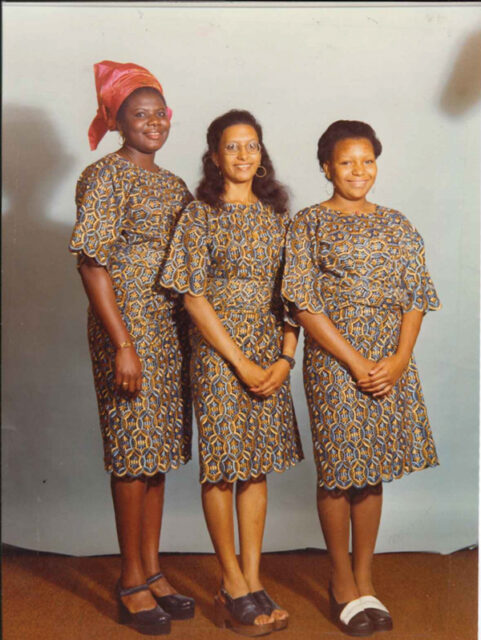 She has one sister and an extensive network of half-siblings and other family. Her mother was Catholic, and she was brought up as one. Her father was Church of England, and her paternal grandparents all Muslims.
The values her family lived by have never left her. It's clear how they have shaped her teaching and leadership, including her long headship at The Brookfield School, a special school for 7 to 16-year-olds and the first special school to receive three consecutive Ofsted "outstanding" inspections. All the pupils have a statement of special educational need (SEN) and their primary needs are identified as behavioural, social and emotional difficulties (BSED).
"More than anything our culture is about this sense of total respect within the family for hierarchy. When I go home now it's still around me. In our language, to emphasise respect, if we talk to someone younger than us we put a connotation in and if we talk to someone older we use a different connotation because it's a sign of respect."
A child referred to Brookfield is at "rock bottom — with no self-esteem and no self-worth", she says. "We make sure they feel and the atmosphere is one of a big family."
She makes it clear that everyone in the school will respect the child, "and in return we expect the same from them. If you can start on that footing from the minute they walk into your family community, then you really do have a good stage to build on."
She boarded at Queens College in Lagos. "My dad wanted me to have the discipline." The regime sounds Dickensian, with "vile food" and corporal punishment. Dame Oremi doesn't see it that way. "We all had duties and the younger you were the more yukky the duties you had, including cleaning the toilets and cleaning the showers. My parents used to visit every weekend and even though I lived less than two miles away, I only went home in the holidays." She says it didn't bother her. "I like structure and a regular routine, that's just the way I am."
At secondary school, she was "very studious but not exceptionally bright" and had to work hard. "I like the sciences. Funnily enough both my children (Zoe and Rhea) have degrees in creative subjects."
Dame Oremi came to live with an aunt in Hereford for her sixth-form years. She says it wasn't her decision to then take her degree in London – "My dad decided I was to go and study in England."
She stayed when she finished her degree at Avery Hill College, and took her first job teaching sciences at Whitecross High School, back in Hereford. She married Clifford – whom she'd met during her sixth form years — the same year she left college.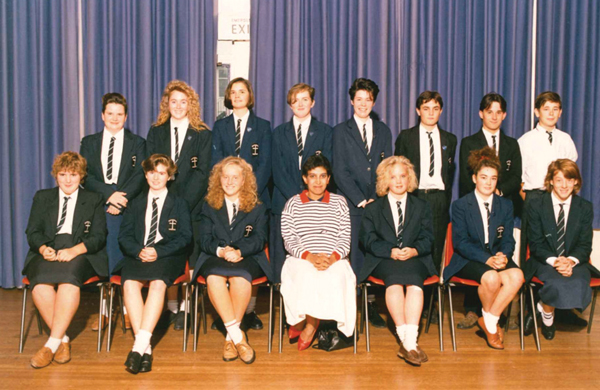 A few years on, "there was a lightbulb moment" and she realised working with less able students and those with behavioural issues was her niche. After another degree in special needs at Worcester University, she went back to her old school to become head of special needs.
A deputy headship came up at the John Venn Unit in Hereford, then two years later she got the headship. The unit closed when Herefordshire became a unitary authority and Brookfield was built in 2002. In 2008 the school became a specialist college, providing support in behaviour management.
In 2012 she became a national leader of education and the school became a national support school. A year earlier she'd become executive head for behaviour in Herefordshire, overseeing the county's pupil referral centres – with one service on two sites — and the local authority's behaviour support team.
A high proportion of her students are looked-after children. How can this most vulnerable group be best helped? "There must be accountability for these kids. There tend to be four or five agencies involved. It's all right sitting round a table but who has that overall accountability and who can scrutinise what each agency is doing for that individual?"
But despite these challenges, the joy makes it all worthwhile for the impressive Dame Oremi. "The highlights are watching a child when they first come in and seeing how quickly they settle within our family. It's about when I say to them 'gosh you're smiling, you're laughing' and they always turn to me and say exactly the same thing — 'I feel safe here Miss'."
IT'S A PERSONAL THING
If you could choose to spend a day anywhere in the world, where would that be?
Home in Lagos, Nigeria…always
What was your favourite meal as a child – and who cooked it?
My mother's peanut stew with rice. Delicious!
What's the best piece of advice anyone's ever given you?
My father's advice was to work hard, aim high and show respect. You will always receive it back.
Who were or are your role models?
My father and mother. I just hope they are looking down at me and feeling proud.
What book or piece of music would you take to a desert island, and why?
I love R&B. Any rhythmic beat with powerful romantic lyrics.