One in five secondary schools did not take part in a flagship government-funded scheme to train staff as mental health first-aiders.
In 2017, Theresa May launched an initiative to offer mental health awareness training to every secondary school over the next three years to "make a real difference to children's lives".
What is most needed is sufficient funding to be delivered directly to schools and colleges
It made up part of a key manifesto promise to improve mental health support.
But when the scheme ended in March this year, just 2,710 of the 3,456 state secondary schools in England had completed the training.
The £200,000 a year scheme was initially overseen by Mental Health First Aid England. At the time it said it was building on a commitment from the prime minister to provide training to "at least one member of staff in every state secondary school in the country over the next three years."
The social enterprise delivered the programme for two years, with the final year overseen by the Anna Freud Centre.
A total of 4,178 teachers took part, but the scheme fell 746 schools short.
However, a spokesperson for the Department of Health and Social Care (DHSC) said it had been a success as the commitment was to "make mental health awareness training available to all state-funded secondary schools".
It said it was unable to confirm if a member of staff in every secondary school had received the non-compulsory training, but it had been offered to every school.
Some schools who did not take part may have got mental health awareness training elsewhere.
Margaret Mulholland, the SEND and inclusion specialist at the Association of School and College Leaders (ASCL), said while the programme was "helpful", it did not make up for the "damage done to schools and colleges by years of government underfunding, which has affected their capacity to provide pastoral support to pupils.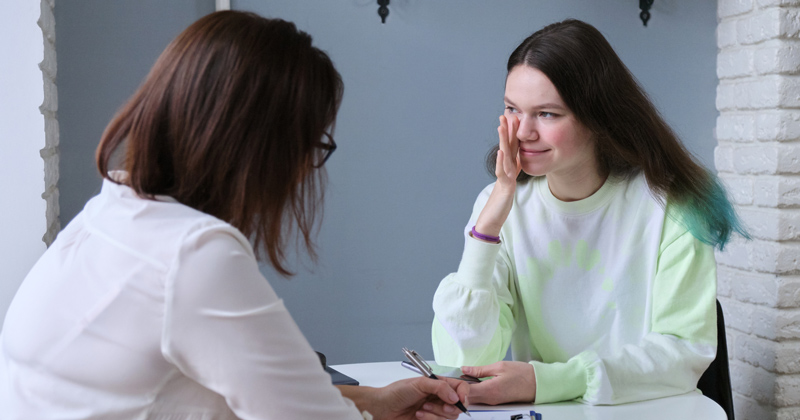 "What is most needed is sufficient funding to be delivered directly to schools and colleges to enable them to access the appropriate training and support. This is important at any time, but particularly in the wake of the Covid pandemic and the detrimental impact this has undoubtedly had on some young people, and particularly those who are already vulnerable."
The scheme gave secondary school staff practical advice on dealing with issues such as depression and anxiety, suicide and psychosis, self-harm and eating disorders.
A press release from Downing St at the time said: "It is hoped that this will mean more young people will get fast and appropriate support for emerging mental health problems."
Tom Madders, the campaigns director at Young Minds, said the pandemic had had a "huge impact on children and young people's mental health".
In a recent report from the charity on Covid's impact on young people with mental health needs, 23 per cent of respondents said there was less mental health support in their school than before the pandemic. Meanwhile, 61 per cent said the return to school had a negative effect on their mental health.
Madders warned this fall in support was due to "financial pressure or concerns about providing face-to-face support on-site". He was concerned that 20 per cent of state secondary schools had not opted to take part in the government-backed scheme as "school is about much more than education".
The government "must ensure that schools have increased funding this academic year so that they can support more young people with their mental health".
The DHSC spokesperson said: "Ensuring staff in schools have the tools and guidance needed to provide support to pupils who may be struggling with mental health problems is incredibly important, especially at this challenging time.
"NHS mental health services have adapted to continue to provide support throughout the pandemic, including by using digital appointments, and an extra £2.3 billion of investment will enable two million more people able to access these services by 2024."
Last year the Department for Education announced a £9.3 million scheme in which every school, college and alternative provision provider will receive mental health training alongside NHS specialists over four years. One hundred and twenty four mental health support teams will also be created across the country.