Olympic medallist Amy Tinkler today received her GCSE grades and is 'over the moon'.
The bronze medallist only had five full weeks in school due to her punishing schedule of Olympic trials and competitions. Nevertheless, the Durham High School for Girls pupil has passed with four GCSEs, adding to one she had gained previously.
Gymnast Amy, who brought back a bronze medal for Great Britain from the Rio Olympics, said: "I am absolutely over the moon with the 4 GCSEs results I received today.  Along with the one I took last year, I have now passed 5 GCSEs alongside training, Olympic trials and competitions which have given me just 5 full weeks in school throughout Year 11.  I could not be happier and am very grateful to the staff at Durham High School for Girls for all their support.
"I am now looking forward to returning to Durham High School in September to study my A Levels at the same time as I take my remaining GCSEs and prepare for the following few years of competitions, including the Commonwealth Games in Australia in 2018."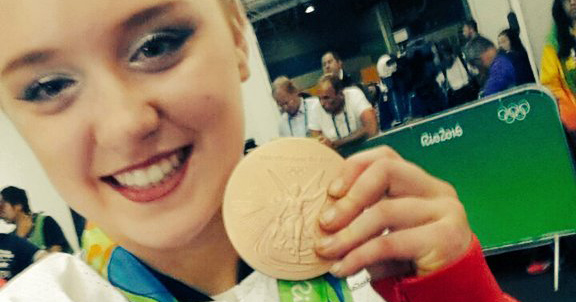 Image source: Twitter