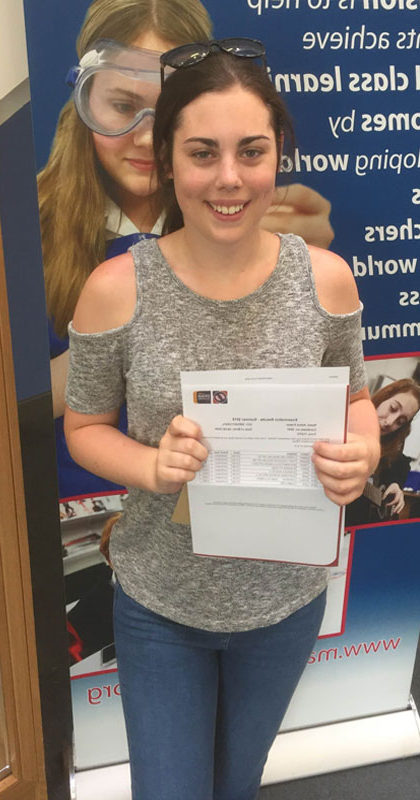 Maltings Academy pupils Abbie Fraser and Gary Moore today received an impressive set of GCSE results despite facing their own personal struggles throughout school.
Abbie Fraser was diagnosed with dyslexia in primary school, but has managed to achieve one A grade, five Bs and two Cs in her GCSE results.
Now full of confidence, the 16-year-old is heading to Witham Sixth Form to study A-level English and business plus BTEC media and IT.
Abbie, who wants to be a criminal defence lawyer, said: "I was not expecting those results at all! I was hoping to get good grades as I've worked so hard, staying at school all the time I could.
"Maltings gave me all the help I needed; I had a reader and a scribe for my exams and a helper in lessons which meant if I struggled with a word they could help so I didn't go off track and get distracted by it. I could just focus on learning.
"The fact I'm going on to do A-level English is crazy; I didn't think I could ever do that. I feel so proud of myself."
Proud mum Nadine said: "I am over-the-moon with what Abbie has achieved. She had a difficult start and we didn't think she would stay in school as she hated it.
"Maltings Academy were brilliant. We had endless meetings and Abbie was given the help she needed and has gone on from there.
"She would not have been so focused without their help. She was so determined in the end with her learning. She has done really well and earned great results. I am really proud of her."
The transition from primary to secondary school made Gary Moore so anxious, he would spend his days hiding in the toilets.
By working with Maltings Academy support worker Clare Baldwin, Gary managed to overcome his anxiety and turn his education around – even becoming a prefect in Year 11.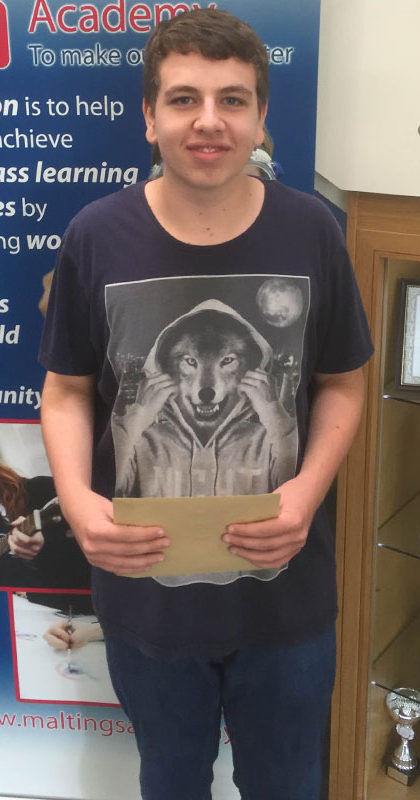 Today, he collected such an impressive crop of results, he's heading to Colchester Institute to complete a Level 3 degree in engineering.
Gary, who achieved five Bs, a C grade and three Ds, said: "When I moved to secondary school, I had a major fear of everything; I was scared of the teachers and the classrooms. At primary, I was used to staying with one teacher in one classroom and couldn't get used to a different way. It was all so new and I struggled to adjust.
"I missed a lot of school in those early days; I can hardly remember Year 7. I tried so hard to stay at home, but my mum always made me go in so I would sit in the toilets as it's the only place I could be at peace with myself. As time went on, I got so much better and, by working with Mrs Baldwin, I gradually was able to get into my classes.
"Now, I look back and if I could tell my younger self anything, I would say you do not have to keep panicking and worrying as things get a lot easier. I wasted so much of Year 7 that I then had to really knuckle down hard for the rest of my time at school to make up for it. As I got better, I was given a maths tutor and went from being in the fifth set to the second set – and today I got a B in maths!"