A school has been told by Ofsted that it is "too focused" on becoming an academy – resulting in reduced time for governors and senior leaders to focus on driving needed improvement.
The disclosure comes just days after Chancellor George Osborne (pictured below right) announced every school would have to become an academy by 2022.
It raises questions about the impact forced academisation could have on school improvement.
Toftwood Community Junior School, in Norfolk, was rated as requires improvement by Ofsted in July last year.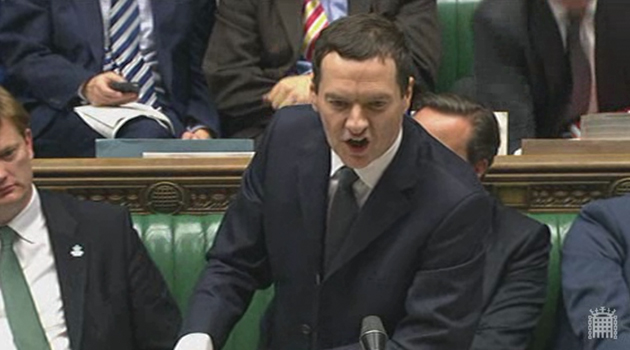 In a subsequent monitoring inspection, published on Monday, the school was adjudged to be taking "effective action" to improve.
However the Ofsted report said governors had been too focused on exploring a possible change to the status of the school and that it was affecting the improvement drive.
Her Majesty's Inspector Julie Winyard, in a letter to headteacher Robin Turner, acknowledged governors had supported the school well.
But she added "recently they have been too focused on exploring a possible change to the status of the school".
"This has added considerable burden to your workload and reduced the time available to focus on the key areas for improvement from the Ofsted inspection."
Mr Osborne's announcement has received mixed reviews.
Schools Week reported yesterday that two petitions challenging the all-out academisation had soared past 100,000 signatures each – just days after being set up.
A series of protest rallies have also been lined up, including outside the Department for Education's offices later today.
They have been too focused on exploring a possible change to the status of the school
There are around 16,000 schools currently local authority-maintained.
Rachel Gooch, a school governor, writing for Schools Week, said academy conversion is an "unnecessary distraction" for schools, currently occupied with recruitment problems and shrinking budgets.
She said: "Up to now, governors at my secondary school do not foresee enough benefits for pupils from conversion for it to risk a potentially disastrous distraction from the school's core purpose of providing the best education it can.
"Schools should not be forced to convert when those who know them best have considered the issues and decided it is not in the interests of their children."
Interesting line in Ofsted letter on Toftwood Junior: governors "too focused on exploring a possible change to status of school…" [1/2]

— Martin George (@geomr) March 22, 2016
Education secretary Nicky Morgan has said turning all schools in to academies will "put our trust into the hands of the people that know best how to run our schools – the teachers".
She added: "It gives schools greater autonomy to make the decisions that are right for their community and pupils."
The Department for Education has also said pupils are already benefitting from the academies programme with "more than ever before going to good or outstanding schools".