Ofsted is planning to research the impact of funding cuts, as its chief inspector comes under fire for standing firm on her insistence there is no "clear evidence" to show funding pressures are hitting schools.
Daniel Muijs, Ofsted's head of research, told Schools Week the inspectorate will be running research next year on the impact of, and how schools are dealing with, funding changes.
Muijs said the watchdog hasn't scoped the project yet but it will include looking at inspection reports and visiting schools to "get the picture from the ground what schools think the issues are".
I think what's happening is we are seeing that evidence in further education and skills, but not – or not yet – in schools
The disclosure comes after chief inspector Amanda Spielman wrote to the public accounts committee last week to say Ofsted has evidence that funding cuts have led to falling standards in 16-to-18 provision, but not for schools.
When asked for the evidence that supported Spielman's funding claim for colleges by our sister title FE Week, Ofsted provided just three inspection reports for the sector.
These three reports mentioned "reductions in resources", "funding priorities" and "necessary budget reductions", but didn't explicitly link these budget issues to worse student outcomes.
Two of the providers were rated 'good' and one 'outstanding', and two reports dated back to 2015.
Schools Week analysis this week has found similar terms have also been used in school inspection reports – questioning why Spielman has changed her stance on further-education funding, but not schools.
Analysis using Watchsted, a free data-analysis tool run by Angel Solutions, found three inspection reports where "budget reductions" were specifically highlighted by inspectors in their main findings.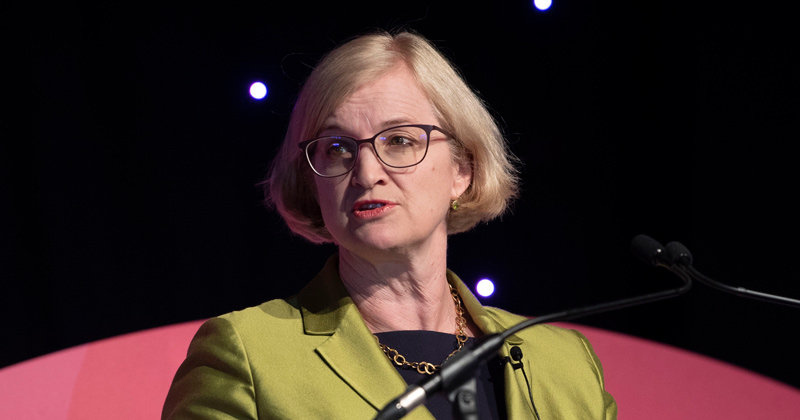 Governors at Halebank Church of England primary school near Liverpool had faced the "challenge of an ever-decreasing budget", inspectors wrote in a report in 2017.
Leaders were similarly praised at Welford Sibbertoft and Sulby Endowed primary school in Northampton for managing a "falling budget" in December 2012.
And two years ago, inspectors said leaders had been unable to drive speedy school improvement owing to a "budget shortfall" at Thomas Bennett Community College in West Sussex.
Spielman was rebuked in September by the accounts committee for failing to use the intelligence from inspections to call for change around funding for schools.
Geoff Barton, general secretary of the Association of School and College Leaders, said Schools Week's findings show Ofsted inspectors have "seen fit to comment on the pressure on school finances" and urged the chief inspector to rethink her stance.
Severe budget cuts have led to a narrowed curriculum, he added, which Spielman is "rightly concerned about but not recognised as the product of financial constraints".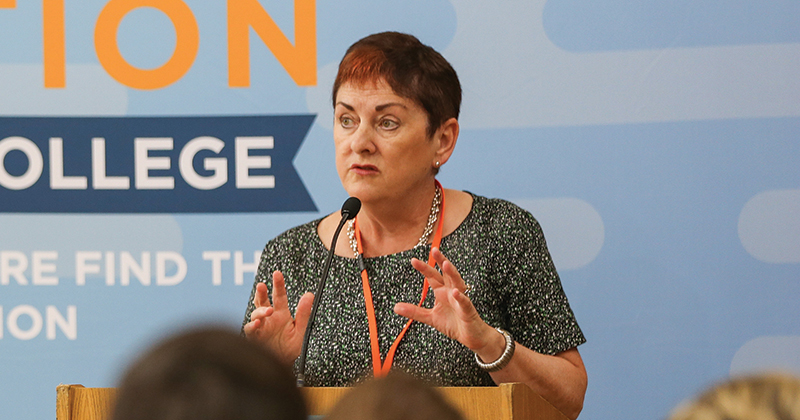 Mary Bousted, joint general secretary of the National Education Union, added Ofsted was selectively interpreting the evidence to ensure it said nothing "politically difficult" about funding cuts.
"Amanda Spielman clearly does have some evidence, unless she doesn't put any store by her inspectors' reports."
However Muijs has admitted it could be "entirely possible" there is a lag in the impact of funding cuts on schools that the inspectorate was yet to see.
"I think what's happening is we are seeing that evidence in further education and skills, but not – or not yet – in schools," he told Schools Week.
An Ofsted spokesperson said funding for further education and skills has not kept pace with funding for schools, which "has almost doubled in real terms in the last 20 years".
For schools, they admitted "funding growth has slowed recently", but added "what we do know is that thanks to the hard work of teachers, this is not yet having an impact on attainment data or Ofsted grades".
Additional reporting by Freddie Whittaker.