Ofsted summary evaluations of multi-academy trusts will "probably" resume in early 2022, the watchdog's chief inspector has revealed.
Amanda Spielman today told the Confederation of School Trusts (CST) annual conference Ofsted would resume the evaluations "as soon as we can".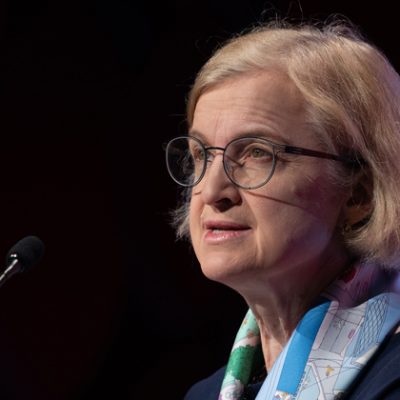 Trust summary evaluations allow the inspectorate to assess the quality of education and leadership within trusts and sees Ofsted visit a number of schools within a trust before discussing its findings with leaders.
The evaluations have been put on hold since the pandemic hit in March last year.
'No structure is perfect'
Spielman also used her platform today to address the government's recent academies announcement.
On Wednesday, education secretary Gavin Williamson unveiled a host of new policies to realise the government's "vision" for all schools to be academies.
They included increasing the annual trust capacity fund by £7 million to £24 million, encouraging schools to 'try before you buy' with a MAT and establishing a £1.25 million 'turnaround' Catholic trust.
Spielman said there was a "conversation to be had on how we can help persistently weak schools improve" and effective trusts "certainly can provide resilience against failure".
But she warned: "There are encouraging signs but no structure is perfect or a magic bullet.
"Success still comes down to what happens on the ground and for Ofsted's part our job is to remain agnostic about structures – we care about how good the education and safeguarding are."
The chief inspector explained that while there are many benefits of being part of a trust, "we know things can and sometimes do go wrong".
While England's education system is not "the neatest", Spielman added it was one of the most "innovative and flexible".
"We have that basic principle of a relatively high level of devolution with space for individual schools and MATs to decide what they do, balanced with relatively high accountability. Inspection is a constructive lever in that context."
Spielman added that much of the success of the plans will relate to their implementation and any kind of structural change must "take account" of the "community eco-system" in which schools exist.