Teachers should have to prove their subject knowledge is up-to-date at regular intervals to maintain their qualified status, a top Ofsted boss has said.
Professor Daniel Muijs (pictured), the watchdog's head of research, said he supported a "periodic requirement" for teachers to demonstrate they know about the latest research and discoveries in their subject area.
Speaking to Schools Week at a Westminster Education Forum, Muijs said the Chartered College of Teaching should work with subject associations to develop a professional development programme for each subject.
At the end of the programme teachers would be "recertified" as either qualified or chartered teachers. The proposal is not Ofsted's official policy, so much as an idea Muijs is "looking at", and one which he would welcome in the sector.
Rather than saying the subject knowledge you acquired 30 years ago is still valid, this is to ensure professionals are up-to-date in the latest developments
"Rather than saying the subject knowledge you acquired 30 years ago is still valid, this is to ensure professionals are up-to-date in the latest developments," he explained.
"It would make sense to have a periodic requirement to do a certain amount of professional development around subject knowledge, that would be a requirement for recertification as a qualified or chartered teacher."
Rather than observing teachers in lessons on their subject knowledge, subject associations should develop accredited programmes for them to attend.
"So for example, the Mathematical Association offers an accredited set of professional development awards, and if you do that then it's proof that you have refreshed your knowledge," he suggested.
Subject knowledge CPD is becoming more important as many schools move towards a knowledge-based curriculum, he told delegates.
The Department for Education has also said it wants more teachers to do subject-specific CPD, and £75 million was announced last September for knowledge-based and skills training as part of the Teaching and Leadership Innovation Fund.
But Alison Peacock, the chief executive of the Chartered College of Teaching, said it should be up to teachers whether they wished to undertake subject-specific CPD.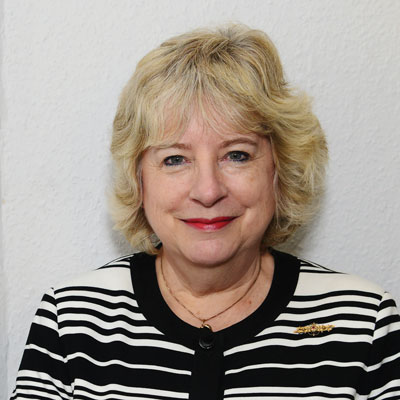 The college will support initiatives that already exist, such as the 'chartered science teacher status', she told Schools Week.
"What I would want the Chartered College to do is amplify more of what's coming on in the subject associations," she said. "So if you're the kind of teacher who sees this as something you're excited about, we want to help give you the chance to do that."
Asked whether the college would develop a formal subject-specific chartered teacher status alongside subject associations, Peacock said there will be more talks between the two sides "down the track".
Dr Jennie Golding, a past president of the Mathematical Association, told delegates that specialist chartered status might tackle the "three- to five-year slump" many teachers suffer in their early careers, by providing a motivational goal and extra support.
However Gareth Conyard, the DfE's deputy director of the Teacher Workforce Development team, said there were no specific plans to develop specialist subject CPD programmes.
There is already "some support available for English, maths and science," and the DfE's curriculum team "will continue to look at what might be appropriate for us to deliver versus other people".
The DfE is however encouraged by evidence that teachers who do subject-specific training become more engaged with their jobs, he added, and is "interested in understanding" how that could help with retention.