According to documents squirrelled away on the Charities Commission website, the new (and not uncontroversial) Chartered College of Teaching aims to "advance education for the benefit of the public" by "the establishment of an independent voluntary and chartered member-driven professional body".
On its website, the organisation says it will "raise the status of the profession and put in on a par with other respected occupations". It will do this by helping teachers "gain expertise", develop "a platform for knowledge mobilisation" and build on "emerging research evidence".
These are impressive aims. However, when I visit Professor Dame Alison Peacock four days after she has officially started as chief executive of the new college, a gaggle of four staff sit outside her still largely empty office near London's Euston station.
No one seems entirely sure how to summon a cup of tea. Advancing education seems yet more of a leap.
But Peacock is undeterred. Instead, she has the verve of a woman who realises that almost everyone who ever changed the education world once started in a room with little more than a desk and a pen.
She is also motivated by the difficulty. "Everybody I meet who knows anything about education who might have heard of the college idea says, 'That job's quite a challenge'."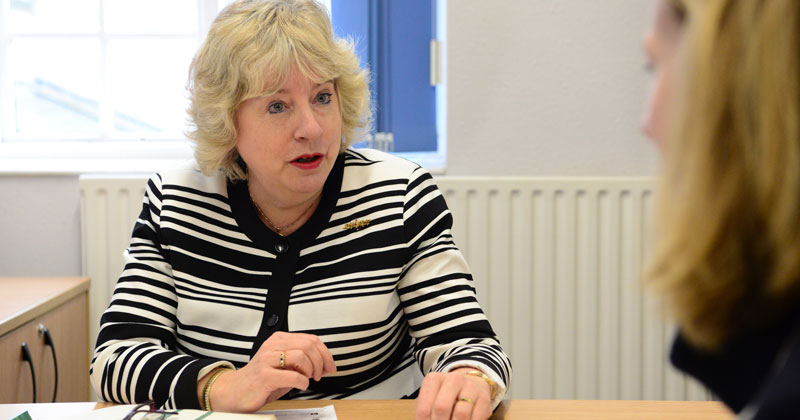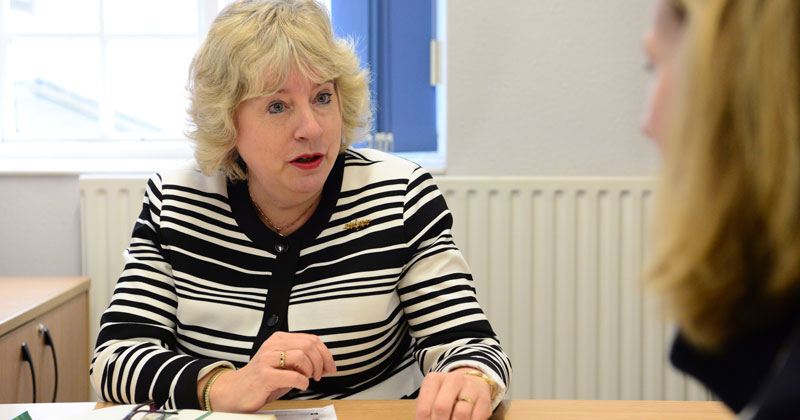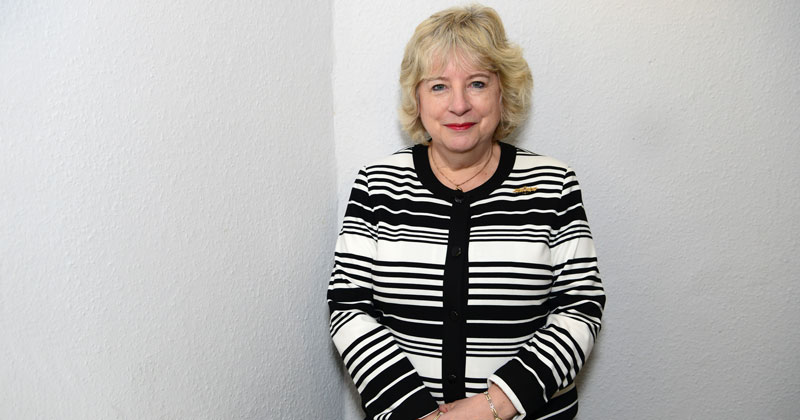 Why is that? "Well, the idea that a chartered college is suddenly going to waltz in the door and take away your pressure …is frankly unrealistic … We're going to need big thinking to do that, but the profession doesn't even know it wants it yet. And you're trying to drive members to you, then they've got to pay for it. It's not that far down the track since the General Teaching Council (GTC), and I remember thinking when they took the money out of my bank account 'What the hell is this? I don't want this'."
She is right. The GTC shadow lies long within teaching. Established in 2000 by New Labour, teachers were forced to sign up and pay an annual fee to be "regulated". Few were sad when Michael Gove announced its abolition almost immediately upon taking office in 2010.
Soon after, rumours began that a "royal college" would replace the council, with Conservative MP Charlotte Leslie particularly pushing the project. However, the prior existence of a (reasonably small) royal college of education caused an administrative upheaval.
People think about me, 'she's relatively entertaining, sometimes she reminds me of Victoria Wood'
But the idea persisted and a grass-roots campaign, initially led by David Weston at the Teacher Development Trust, snowballed until the government promised, in the months leading up to the 2015 general election, to provide up to £5 million in seed funding.
Sceptics continued to circle, but Peacock's appointment was a coup. The 57-year-old has enough letters after her name to teach half the alphabet to the pupils in The Wroxham School in Potters Bar, Hertfordshire, the primary she took from special measures to outstanding – and which she left at Christmas.
Throughout her career, she has undertaken research, written books, and most recently pioneered the Learning First conferences: events held by and for primary teachers, so they can share practice.
But she is far from intimidating. Her gentle humour and down-to-earthness makes it easy to underestimate her – "people think about me, 'she's relatively entertaining, sometimes she reminds me of Victoria Wood'" – but the calm nature masks a deep determination.
"My whole life I've always wanted things to be just a bit more. Even when I was a teenager, and I worked for Woolworth's on a Saturday, in the evening I would meet my boyfriend – who is now my husband – and I would talk to him about their strategy and, quite frankly, how it was failing. And look what happened to them."
She giggles. "Even now my husband sometimes says when I talk about things, 'Alison, this is all getting a bit Woolworth's shelves. There's only so much you can do.' But I always think: why not?"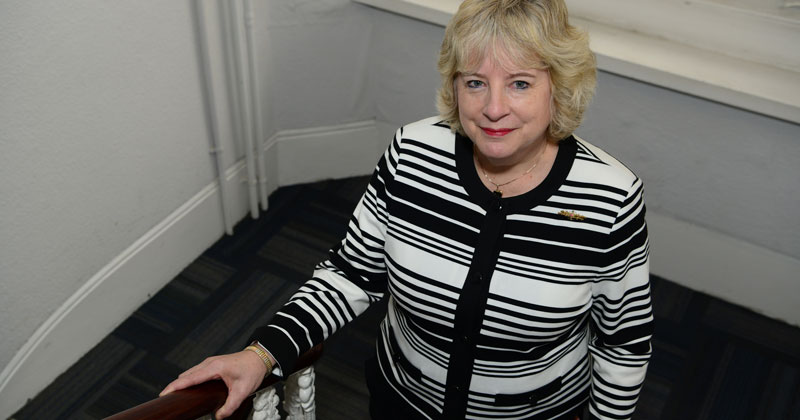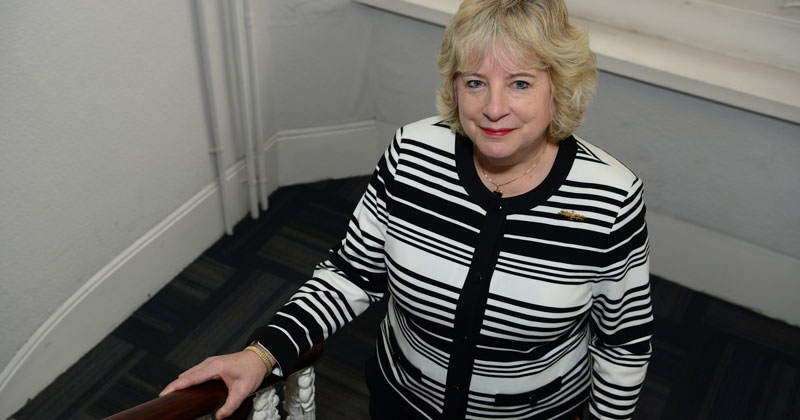 Her Woolworth's-gained tenacity was tested full pelt when, having trained as a primary teacher, she got her first job in a secondary in Hertfordshire that recruited her on the basis that she could "teach anything".
Timetabled with classes in English, history, art, music and expected to run the library, she spent her NQT year exhausted, battling poor behaviour.
Her nemesis class was 2G, to whom she had to teach silent reading for 40 minutes each week. With no books.
"If you were in the corridor when the bell rang, you risked your life. It was 'BANG!' and you'd be splattered against the wall in the rush."
What advice would she give to a teacher in that situation today? "The first rule is: what are you doing with the class that is meaningful and important? And I would want to be talking to them about who in the school can help."
Don't mess up, Peacock, is what I'm thinking
But who does she think is ultimately responsible for the quality of teaching? Is it down to managers to clear away behaviour and provide advice? Or must teachers step up and learn for themselves?
"Well, seeing as we're focusing on me as a newly qualified teacher – which is quite a long time ago – one of the heads of department, my mentor, could just appear at the door of the classroom and…" She motions with her hands to show that everything in her classroom would stop.
"I'd think 'WHAT IS THIS? She's not even looking at them.' So the idea that someone could walk into your room and show you how to do it doesn't work."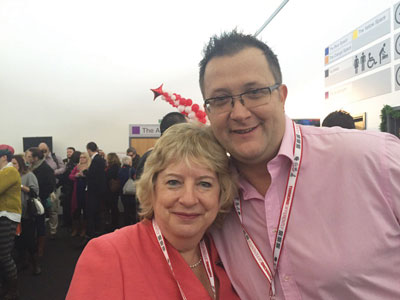 But there is a world of other things that can, and must, be done to help teachers. Sharing schemes of work, resources, being able to talk to people on the internet, watching other teachers, reading research, seeing how someone else teaches, being told what children have already learned in other parts of the curriculum.
Sometimes even just having other people say they are going through the same thing can help: "When my daughter was a baby and I was awake at 2am,4am … I'd meet a friend who would say 'You could have phoned me, I was awake at the same time'. That made me feel better, less tired, not the only one dealing with it."
Hence, while the College of Teaching project is still unloved in some corners, Peacock believes now is the right moment for an organisation to unite teachers in taking ownership of their profession. She feels this is particularly important in the face of growing disillusionment after so many years of reforms in curriculum, testing and the ways schools and teachers are judged.
She also wanted the personal challenge. "I've got a damehood, I've written a book, I've run a school and so far," she leans in, smiling, "I've gotten away with it."
She sits back. "So if I am not going to stand up and say, 'let's make things different', who is going to do that?"
She has also tackled her most vociferous critics. A group of teachers, including Schools Week columnist Andrew Old, have written fierce diatribes against the college, with Old particularly concerned that it will work in the interests of academics, consultants and senior managers rather than work-a-day teachers.
Yet in September last year she was spotted at a curry night in central London with many of those who had publicly harangued her. How did that happen?
Wanting to understand why people were so angry she had watched social media carefully. When one spat got out of hand, Peacock messaged Old asking if he would meet her "for a cup of tea".
"To his absolute credit he said 'yes, I am coming to London, and we can meet'."
Convening (ironically) at the Friends Meeting House near her office, the two thrashed through their issues until, Peacock says, they were not so far apart as first thought.
"Andrew, again to his credit, said 'I'm going to the pub now to meet some other education people and you could come'.
"I remember thinking, 'Shit,' but instead said, 'That would be lovely'."
Peacock found herself in a curry house, being texted by her daughter wanting to know if she was safe after meeting "that bloke from the internet"
At the bar, she found herself wedged near the men's loos "with the door opening and shutting", she says, eyes widening.
"Then Nick Rose, [former teacher and researcher at TeachFirst] comes over and says 'Hey Dame A!' and he starts citing all these researchers at me but, hopefully to my credit, I knew some of that stuff."
A few more drinks in, and Peacock found herself in a curry house with the bloggers, being texted by her daughter wanting to know if she was still safe after meeting "that bloke from the internet".
"I showed Andrew. He smiled, and laughed, and I didn't feel anything other than very welcomed, although that is credit to him, as it could have gone differently."
So why, before she had even taken up the job, did she put herself in that position?
"I didn't do it for me. Everything I've done with papers, photographers, this sort of malarkey. It's about the organisation. It needs to be that people start talking and saying, 'have you heard about this new chartered college?'"
In fact, as Peacock sees it, the curry house is a pretty good metaphor for what the organisation is trying to do: take people from across education who want to share a rich debate, not necessarily hunt for consensus, and build a community that takes the job of being a teacher seriously, thinks carefully about what "teaching" is and how to do it as best as possible.
As she looks ahead into the year, though, there must be something she's afraid of?
"I need to keep healthy and keep my strength, because I feel like I've chosen to give myself this mantle and try and give something back. I feel quite responsible for staying alive!"
She is also aware that having climbed aboard as the driver of the College of Teaching bus, she now must make it run.
"People are going to be looking at me, inevitably. So don't mess up, Peacock, is what I'm thinking. Don't let people down. But allow yourself to be a bit of a rule breaker. There's not a template for this, any more than there's a template for headship or being the best teacher you can."
__________________________________________________________________
It's a personal thing
What is your favourite book?
I read all the time, but the books that stand out in my mind are Testament of Youth, The Old Man and the Sea, Middlemarch. Apart from that: Hemingway. Though I tend to only read women. We've got so much to say to each other.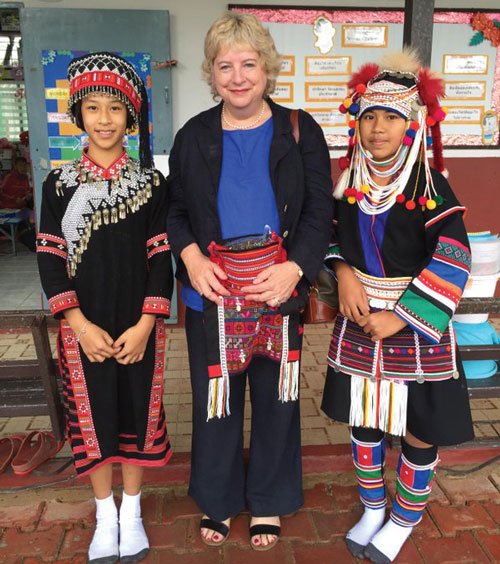 Who would you most like to invite for dinner?
Sheryl Sandberg [chief operating officer of Facebook]. I want to be reinforced in that sense of "we need to do something that's a bit brave" and listen to other people who are managing that. I would also love to talk to my grandmother who is no longer alive. Why didn't I ask her about all the things that happened to her? I want to know what it was like when she was a mum throughout the war.
If you were invisible for the day, what you would you do?
I spent a lot of my time talking about the community I created in the school I was in for the past 14 years. It would be really interesting to be in that community, and not be seen, and know it was still true. Though it might be a bit scary.
If you could put one slogan on a billboard across the country, what would it be?
Learning without limits! I've lived a long time with that phrase and it means an awful lot to me. If we stop learning, if we put limits on ourselves and other people set limits on us, that's when we have a lack of equality and people get marginalised, left out, stuck. It does not have to be like this.