Ofsted has batted away claims it favoured 'knowledge-rich' schools popular with ministers in its research on good curriculum design.
Last month the inspectorate published a study into the curriculum of 23 schools, which informed a commentary from chief inspector Amanda Spielman on good and bad curriculum in schools. She also pledged the curriculum would be given "greater coverage" in Ofsted's new framework.
Only a "small group" of the 23 schools had a skills-led curriculum, and the rest a knowledge-rich or knowledge-engaged approach.
After being asked by Schools Week, the inspectorate later published the names of the schools as part of the research findings online.
Two of the 23 schools are run by the Inspiration Trust, set up by academies minister Lord Agnew.
The East London Science School, also on the list, has been previously singled out for praise by schools minister Nick Gibb.
It was never intended to be a representative sample, or to report on the national picture
But a blog on the National Education Union's website questioned whether the watchdog had an ideological agenda, pointing out half of the ten secondary schools visited by Ofsted were free schools.
Mike Cameron, a governor and former teacher, also said without a "proper selection methodology it isn't research, it's bias confirmation".
Nick Lowry, a principal of the Co-op Academy in Stoke, added his school had won awards for its curriculum, but had not been approached.
An Ofsted spokesperson said today the schools were chosen for their "particular interest in curriculum design, and for no other reason".
"This was qualitative research, aimed at identifying different approaches to curriculum development.
"It was never intended to be a representative sample, or to report on the national picture. We did, however, ensure balance by choosing a range of school types, local contexts, and curriculum approaches."
Ofsted said its sample had a number of sources, including inspection reports, the inspectorate's curriculum advisory group, advice from directors and inspectors, and news stories.
The inspectorate said this was an "appropriate sampling strategy in qualitative work when there is limited information to go on, as in this case, where there is no data available that describes curriculum approaches".
Around 60 schools were identified from these sources, before they were whittled down to the 23 following further checks on the schools' websites and latest inspection reports to ensure they were "engaged and invested in curriculum design".
Among them are Charles Darwin academy and Jane Austen College, which are two "knowledge-rich" schools run by Inspiration, the Norfolk-based chain of 13 schools set up by Agnew (pictured below).  He only stepped down from his role as director at the end of August this year.
The director of education at the trust, Christine Counsell also sits on Ofsted's curriculum advisory group, which helped choose the list of schools.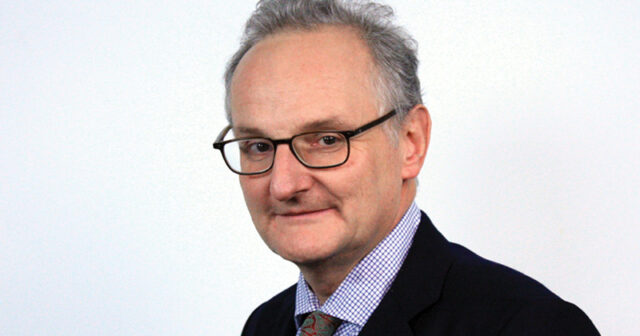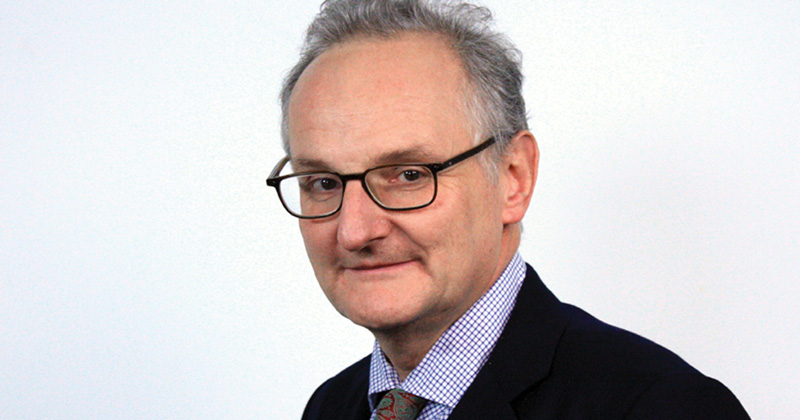 Another knowledge-rich school frequently praised by Gibb on the list was East London Science School. Its former director of teaching and learning, Summer Turner, is now the English subject specialist lead at Inspiration.
Ofsted has insisted it observed strengths and weaknesses "in each approach". The Ofsted spokesperson its curriculum findings will now help "further our thinking on what indicators of curriculum quality might look like", which will be tested against a representative sample in the next phase of research.
Ofsted's head of research Daniel Muijs also took to Twitter to question the curriculum study criticism.
"At no point was there any ideologically let alone commercial pressure to select any of the schools in the sample from anyone in or outside of Ofsted."
But other heads were critical about why there had been no call for evidence, and said the 'purposive sampling' amounted to favouritism.
The research row comes at a difficult time for the inspectorate, following director of education Sean Harford's outburst on Twitter against NEU joint general secretary Mary Bousted in which he accused her union of being "impossible" to work with because it wants Ofsted abolished.
Earlier this month a report by school teachers' union NAHT also argued for an "honest" reappraisal of whether Ofsted is any longer an "agent of school improvement".
That criticism followed a Public Accounts Committee report which warned of "clear shortcomings" in Ofsted's regime.
In her blog, Spielman had insisted the schools were selected "because their leaders were identified as being particularly invested in curriculum design."
Here is the full list of schools:
Gallions Primary School, Newham
Malvern Wyche CofE Primary School, Worcestershire
Queensbridge School, Birmingham
Fulbridge Primary School, Peterborough
Jane Austen College, Norfolk
Barking Abbey School – A Specialist Sports and Humanities College, Barking and Dagenham
Elmhurst Primary School, Newham
Bennett Memorial Diocesan School, Kent
Thomas Buxton Primary School, Tower Hamlets
Stoke Park Primary, Bristol
Huntington School, York
Featherstone Primary School, Birmingham
Feversham Primary Academy, Bradford
Tauheedul Islam Boys' High School, Blackburn with Darwen
ARK John Keats Academy, Enfield
Blakesley Church of England Primary School, Northamptonshire
Anglo European School, Essex
Hadlow Rural Community School, Kent
XP School, Doncaster
Archibald Primary School, Middlesbrough
Sandon Primary Academy, Stoke-on-Trent
Charles Darwin Academy, Norfolk
East London Science School, Newham