Ofsted has today announced it is to appoint a senior law professional to carry out an independent review into allegations that three schools received prior notice of inspections.
The inspectorate said last week the review  followed "the emergence … of a number of new emails" that were not available during an earlier investigation led by an Ofsted director. The first investigation found no evidence that the schools had received such an advantage.
The allegations relate to three schools in Norfolk with links to Dame Rachel de Souza, now chief executive of the Inspiration Trust academy chain.
Sir Michael Wilshaw has announced Julian Gizzi (pictured), a partner at international law firm DAC Beachcroft, will carry out an independent review of the original enquiry, which was led by Sir Robin Bosher.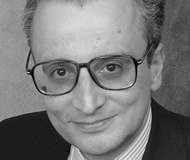 The DAC Beachcroft website says Mr Gizzi: "advises a wide range of public bodies and institutions, predominantly in the education, health and local government sectors.  He also advises various professional bodies."
The first enquiry was launched after the allegations were made in the Observer newspaper, which last month made further allegations based on internal emails involving Dame Rachel.
Mr Gizzi is to examine the evidence from the that enquiry, and will report on the conclusions made by Sir Robin and whether they still stand, in light of new information that emerged after his enquiry had concluded.
The independent review is now underway and Mr Gizzi is expected to report next month.
Picture: http://www.dacbeachcroft.com/